Meyer Lemon Raspberry Tart
April 2, 2012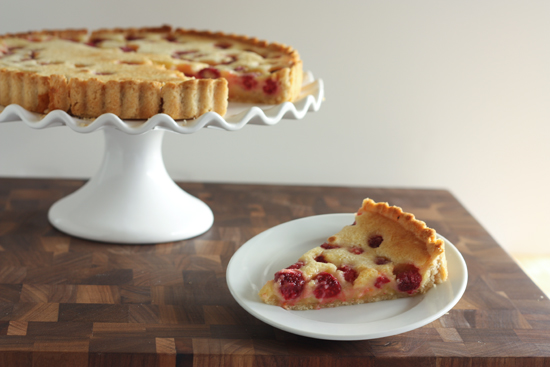 This year I finally made a Passover tart crust that I think is good enough to serve. I have tried various crusts over the years, but they all have tasted too "pesach-y" to me so didn't want to use them. This year I decided to use some of the ratios and methods I use in gluten-free baking to combine the ingredients in different proportions and I am very happy with the results. Because I try to avoid using Passover margarine as much as possible, the crust is oil based but still comes out flaky and delicious. When I tasted to dough it tasted like a sweet matzah ball (not particularly appetizing) but the matzah meal flavor bakes out and is not noticeable at all in the finished crust.
Since I now have a tart crust I am happy to use I am making different tarts for each seder. One night it will be a honey nut tart and for the second night I am making this Meyer Lemon Raspberry Tart. I like making desserts for seder that can be cut into small pieces and this tart is perfect for that. Sweet, tart and refreshing it is like taking a bite out of spring. The combination of raspberry and lemon is one of my favorite flavor pairings (like in these marshmallows). Not only is it delicious, it makes for a beautiful color contrast in the tart as well. With all the intense chocolate desserts that are common on Passover I like the change of pace the bright lemony flavor provides. I am also serving an assorted cookie platter with intensely chocolate cookies, so the chocolate lovers won't feel deprived.
Although I am making this tart now for Passover I will definitely be making it other times of year using my standard tart crust. It would be great for an Easter or Mother's Day brunch too!
Recipe Updates – Delivered Fresh!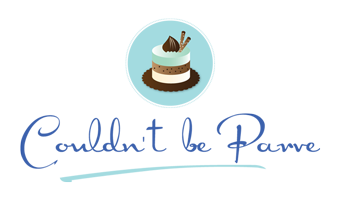 Meyer Lemon Raspberry Tart
Meyer Lemon Raspberry Tart
Ingredients & Instructions
Ingredients & Quantities
For crust:
1.5 oz (1/4 cup) potato starch
2 oz (6 tablespoons) matzah cake meal*
2 oz (1/2 cup) almond meal
1/2 tsp salt
2 oz (1/4 cup) oil
2 oz (1/4 cup) almond milk
1 oz(2 tablespoons) sugar
*to make this tart gluten-free substitute Yehudah Gluten Free Cake Meal in place of the standard matzah cake meal.
For filling:
4 Meyer lemons, organic or unsprayed
¾ cup sugar
4 eggs
6 egg yolks
2 teaspoons potato starch
¼ teaspoon salt
6 tablespoons vegetable oil
1 basket raspberries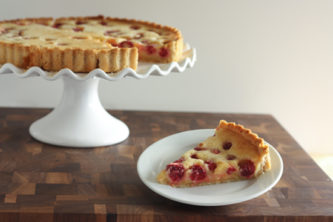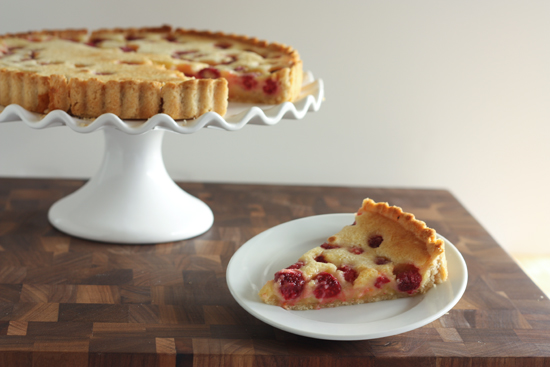 Preparation Instructions
Serves 8-10
With baking accuracy in measurement can make the difference between a tender crust and a tough one, so if at all possible I recommend measuring by weight rather than using the volume approximations.
To make crust:
Preheat the oven to 375.
Whisk the potato starch, cake meal, almond meal, sugar and salt together in a large bowl. Add the oil and almond milk and stir to combine. Press the crust into a 9-inch tart pan with a removable bottom. Cover with a piece of foil, top with pie weights and bake for 15 minutes.
Remove the foil and bake and additional 5-10 minutes or until golden brown. Remove the tart shell from the oven and turn the oven down to 350.
To make the filling:
Place the zest and the juice from the lemons in a medium saucepan. Add the sugar, eggs, egg yolks, potato starch and salt and whisk well to combine. Place a strainer over a medium bowl and set aside.
Place the saucepan on the stove and cook over medium low heat, stirring constantly, until the mixture thickens slightly and coats the back of a spoon. Make sure to scrape the bottom and sides of the pan while cooking to make sure the mixture cooks evenly.
Remove the pan from the heat and whisk in the vegetable oil. Pour the mixture through the strainer and use a spatula or spoon to push the mixture through. Place the raspberries in the bottom of the baked tart crust. Pour the lemon filling over the raspberries. Return the tart to the oven and bake for 10 minutes or until the filling is set.
Remove the tart from the oven and let cool. Refrigerate until firm, at least one hour.
Thank You For Printing This Recipe! Visit Us Again Soon!
Recipe Page: http://www.couldntbeparve.com/recipe/meyer-lemon-raspberry-tart/