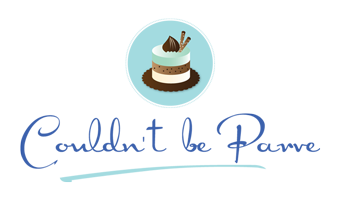 Gluten-Free Lemon Poppyseed Muffins
June 2, 2011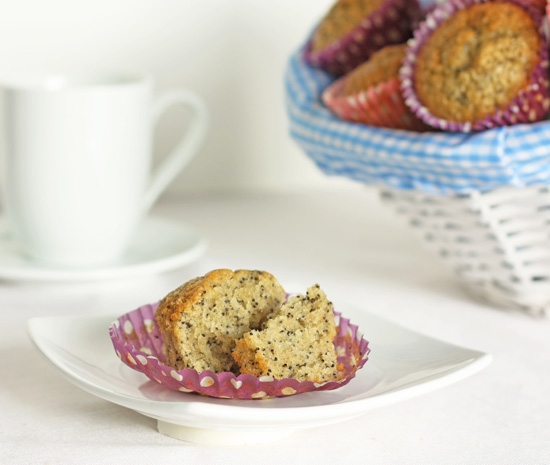 I have to admit that I still have quite a bit of skepticism when it comes to gluten-free baked goods. That is not to say that I have never had great gluten-free desserts, but they tend to be things that aren't supposed to have gluten in them in the first place, like marshmallows, ice cream or flourless cookies. For other baked goods I had resigned myself to the fact that while the flavor might be good, the texture would always be not quite right. Close, perhaps, and certainly delicious, but not quite the same as their gluten filled counterparts.
Well these muffins changed my mind. There is not even a hint of compromise with them. They are some of the best lemon-poppyseed muffins I have ever had, gluten or not. These muffins were created by the uber talented Shauna of Gluten Free Girl and the Chef as part of the gluten-free ratio rally. (Which is really cool, by the way, and worth checking out for all kinds of amazing gluten free recipes and the science behind them). Lemon poppyseed muffins are often too sweet and greasy but these muffins have the perfect amount of sweetness and a light fluffy crumb. Even better, the use of a whole grain gluten-free flour blend means these muffins are full of whole grain goodness without any of the heaviness whole wheat flour can give baked goods. I can't wait to make these again.
Since I didn't change anything about the recipe (except using white sugar because I didn't have any sucanat) I am linking to the original recipe here.
For the flour mix I used 46 grams sorghum flour, 46 grams superfine brown rice flour, 46 grams almond meal, 23 grams teff, 46 grams tapioca flour, and 23 grams sweet white rice flour. Any combination that is 70% whole grain flours and 30% starches should work fine.
Recipe Updates – Delivered Fresh!
Thank You For Printing This Recipe! Visit Us Again Soon!
Recipe Page: http://www.couldntbeparve.com/recipe/gluten-free-lemon-poppyseed-muffins/