Blood Orange Marshmallows
February 7, 2014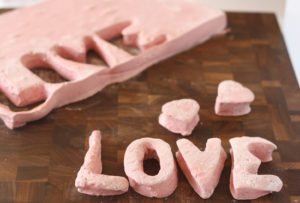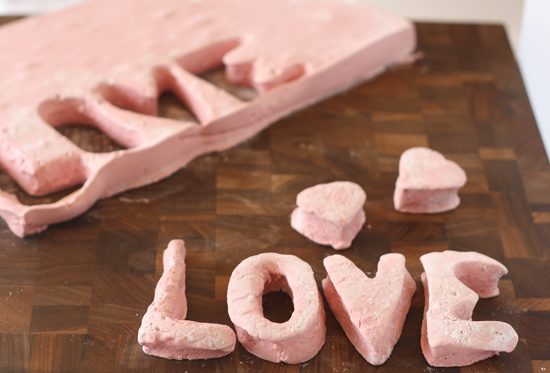 My family doesn't celebrate Valentine's Day but I have to admit this time of year I find myself getting caught up in the fun of all the heart shaped treats and the pink and red everything. There is something about it that just makes me smile, and I find myself reaching for my heart cookie cutter to make fun treats just because (not to mention buying all kinds of heart patterned baking accessories from the displays at Michaels.) When the people at Brilliant Earth (a company specializing in ethically sourced diamonds and diamond jewelry) invited me to join their Create a Little Love Campaign I knew exactly what I wanted to contribute. Bloggers of all different types are creating images using the word "love" in whatever medium they choose. I immediately knew that my medium of choice would be marshmallows. I absolutely love marshmallows and homemade candy is always a great way to make a special someone smile. I wanted to make marshmallows that would be naturally pink, so decided to make blood orange marshmallows. The slight bitterness of the blood orange is a great counterpoint to the sweetness of the marshmallow. Everyone who tried these marshmallows loved them, even the ones I just cut into squares. They are very cute cut into hearts as well and would make a great gift
If you aren't able to find blood orange concentrate but want to make other naturally pink marshmallows try these raspberry lemonade marshmallows or cranberry marshmallows. For an even more elegant Valentine's Day themed marshmallow, these rose flavored ones are sure to impress.
Recipe Updates – Delivered Fresh!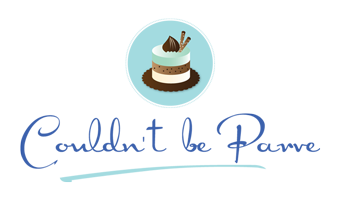 Blood Orange Marshmallows
Ingredients & Instructions
Ingredients & Quantities
3 tablespoons (30 g) gelatin*
3/4 cup (6 oz) blood orange concentrate (such as perfect puree)
1/4 cup (2 oz) water
1/2 cup (4 oz) water
1 1/4 cups (15 oz) corn syrup
1 1/2 cups (11.25 oz) sugar
pinch salt
1 tablespoon freshly grated orange zest
1/2 cup corn starch
1/2 cup confectioners sugar
* It is important to use real gelatin in this recipe. Vegetarian gelatin will not work. Recipe adapted from the orange marshmallow recipe in
Marshmallows: Gourmet Homemade Treats by Eileen Talinan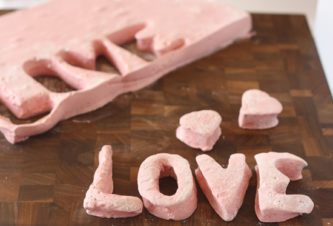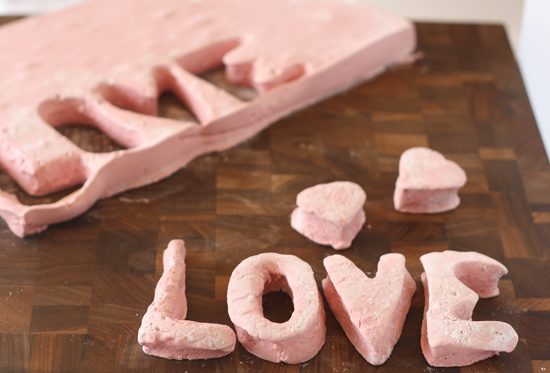 Preparation Instructions
Lightly spray an 11 x 15 jelly roll pan or 9×13 baking pan with non-stick cooking spray, then rub gently with a paper towel to distribute the spray and leave just the merest sheen of oil on the sheet. Similarly, lightly spray a large offset spatula and set beside the prepared tray.
Combine the blood orange concentrate, 1/4 cup water, and the gelatin in a medium bowl and whisk until well blended and smooth. Set aside.
Combine the remaining water, corn syrup, sugar and salt in a 6-quart saucepan. Place the pot on the stove over medium heat. When the mixture boils, brush down the sides of the pan above the upper surface of the syrup with a clean, moistened pastry brush, or cover the pot with a lid for two minutes to allow the condensation to dissolve any lingering crystals.
Place a candy or instant read thermometer into the syrup and continue to cook, without stirring, until syrup reaches 255 F. Do not stir the mixture once you remove the lid. Once it reaches 255 F remove the pan from heat and carefully stir in the gelatin mixture.
Pour the mixture thorough a fine mesh strainer into the bowl of an electric stand mixer fitted with the whisk attachment. Quickly cover bowl with loosely draped plastic wrap or a clean kitchen towel in order to avoid splatters, and gradually increase the mixer speed to "high". Whip mixture for 12 minutes. Add the orange zest and beat 30 seconds longer.
Scrape mixture into prepared pan and spread out smooth with oiled offset spatula. (A wet spatula or wet hands work well too) Set marshmallow aside, uncovered, at room temperature for at least 4 hours or over night before cutting.
Before cutting the marshmallows, combine the cornstarch and confectioners sugar in a large bowl. Cut marshmallows with a lightly oiled knife or pizza cutter and break into individual pieces. It may be necessary to wash and re-oil the knife if it gets sticky. Alternatively, coat the knife with the cornstarch mixture before cutting and when it starts to get sticky re-coat it. Toss the cut marshmallows with the cornstarch mixture to completely coat. Transfer marshmallows to a fine mesh strainer and shake as much of the excess starch off as possible.
Store marshmallows in an airtight container with the lid slightly ajar for up to two weeks.
Note: If making cutout marshmallow shapes use in the larger pan size so that the marshmallows will be thin enough for the cookie cutters. Spray the cutters generously, both inside and out, before cutting out the marshmallows. Save the scraps to use for rice krispies treats or toss in hot chocolate for an orange-y chocolate treat.
Thank You For Printing This Recipe! Visit Us Again Soon!
Recipe Page: http://www.couldntbeparve.com/recipe/blood-orange-marshmallows/