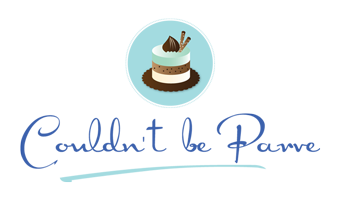 Bunuelos
December 18, 2011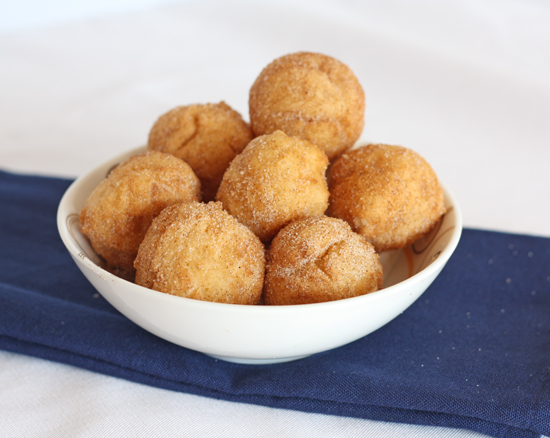 With Chanukkah starting in just a few days I guess it is time to start talking about frying. Most of year I pretty much avoid deep frying anything, but for Chanukkah I make an exception. In commemoration of the miracle of the oil that lasted for eight days it is traditional to eat foods full of oil throughout the holiday. The most traditional foods are potato latkes (potato pancakes) and sufganiyot (jelly doughnuts) but I like to experiment with all kinds of fried treats. Each night we have a different fried food (although when it is the dessert that is fried I do try to even it out by serving a healthy meal first).
One of our favorite Chanukkah treats is actually originally a Colombian Christmas dish called bunuelos. I was introduced to them by a friend of mine last year and we have all been eagerly looking forward to enjoying them again this year. The original version is made with a white cheese (I use mild Israeli feta) and is a more savory dish even though they are often served with dessert, so I decided to play around a bit and see if I could make a parve sweet version.
Part of what makes Colombian bunuelos so unique is that that the dough is not made with flour but consists almost entirely of cheese and cornstarch bound together with some egg. That means these delicious fritters are naturally gluten-free without any adaptation at all! This sweet version is made with tofutti cream cheese rather than a firmer cheese like feta which means it requires a bit more cornstarch than the original version. This yields a finished pastry that is a bit denser than a traditional bunuelo but it is just as delicious. They are a wonderful change of pace from tradional sufgayniot and I am looking forward to adding them to my schedule of chanukkah frying this year.
On a totally different topic I was nominated on Joy of Kosher for best kosher blog. I would love the support so please go vote!

Bunuelos
Makes approximatly 14 small balls
8 oz tofutti cream cheese
2 tablespoons dark brown sugar
1 cup + 2 tablespoons cornstarch
generous pinch salt
2 egg yolks
1/4 cup sugar
2 teaspoons cinnamon
Oil for frying, enough to fill a pot 3 inches deep.
Heat the oil to 300.
Combine the first five ingredients in a mixing bowl. Roll the batter into one inch balls. The batter is very soft but it should be possible to roll it into balls using damp hands. If it is still too sticky add an additional tablespoon of cornstarch. Combine the cinnamon and sugar in a small bowl.
Drop the balls into the oil. Make sure not to put too many in at a time or the oil will cool off too much. Fry them for 2-3 minutes, or until they all have been floating on the surface for at least a minute. Increase the temperature to 350 and fry a minute or two more, until they are golden brown. Drain the bunuelos and transfer them to a paper towel lined plate. Let them cool for a minute and then, while they are still hot, toss them in the cinnamon sugar.
Repeat with the remaining dough. Serve immediately.
Recipe Updates – Delivered Fresh!
Thank You For Printing This Recipe! Visit Us Again Soon!
Recipe Page: http://www.couldntbeparve.com/recipe/bunuelos/