Whole Wheat Muffins
February 17, 2010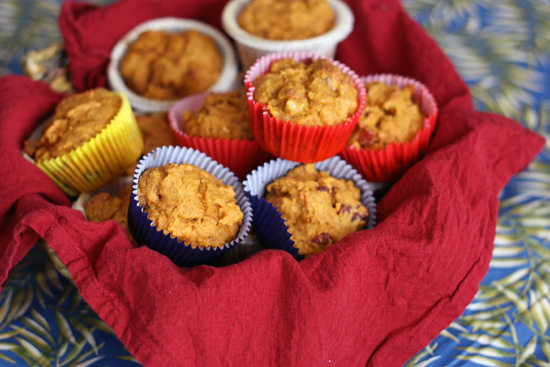 I am always on the lookout for good healthy muffin recipes, chock full of whole wheat goodness. They are great to have in the freezer to grab for a quick breakfast or snack on the way to the gym because, frankly, my standard low-carb choices don't give me the energy I need to make it through a hard boxing workout and I hate getting dizzy half way through. (Don't worry, I don't actually I fight. I just train like I am going to). The recipe in Mark Bittman's column this week caught my eye because not only is it 100% whole wheat it also calls for mashed pureed fruit. I had some pumpkin leftover from making a pumpkin cake that needed to be used up and pumpkin was one of the options he recommended. What really interested me is that he promised a light muffin instead of a dense hockey puck like many whole wheat muffins. Now I love the flavor of whole wheat but don't love the dense chewiness that so often accompanies it, so I was very excited by this prospect.
The muffins turned out light and flavorful just as promised. I like muffins with stuff in them so I added pecans and dried cranberries and they were delicious.The pumpkin flavor is quite subtle. The muffins taste like whole wheat more than like pumpkin muffins, but were a lovely color from the pumpkin puree. (If you are looking for good pumpkin muffins that taste more pumpkin-y and aren't quite as healthy try these). This is a great base recipe that I will be sure to use in many variations. It has a more sugar than I like in a healthy muffin so I might play around with reducing it a bit, but overall I am quite pleased.
It was also a great opportunity to try out a new product. A few days ago I bought some coconut milk kefir thinking it might be a good buttermilk substitute. Since this recipe calls for buttermilk it was a good opportunity to try it out. It worked great! There was not even a hint of coconut flavor and the texture was lovely. I will have to try it in some other recipes to see if I like it better than my standard homemade buttermilk substitution, but is is definitely a good soy-free option.
Recipe Updates – Delivered Fresh!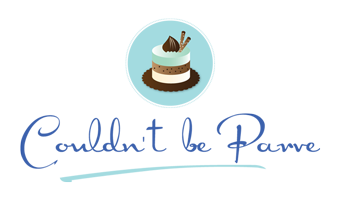 Ingredients & Instructions
Ingredients & Quantities
1/2 cup melted unsalted margarine
2 1/2 cups whole wheat flour, preferably pastry flour
3/4 to 1 cup sugar, depending on sweetness of fruit
2 teaspoons baking powder
1/4 teaspoon baking soda
1/4 teaspoon salt
1 cup mashed or pureed banana, sweet potato, apple, zucchini, cooked or canned pumpkin, or other fruits or vegetables
1 egg, beaten
1/2 cup coconut kefir
1 cup dried fruits and nuts (optional)
(adapted from
Mark Bittman
)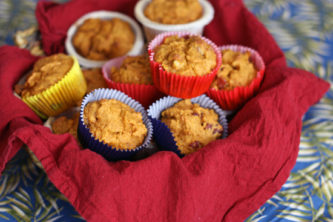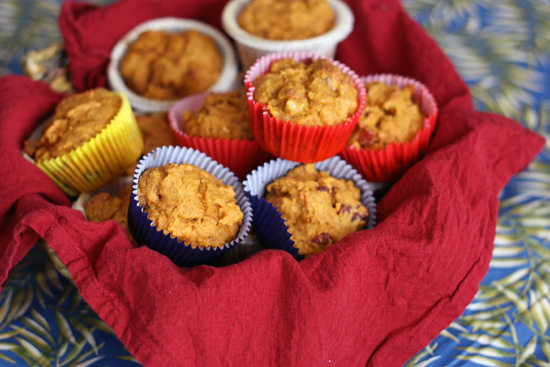 Preparation Instructions
Preheat oven to 375 degrees and grease a  12-cup muffin tins or fill with liners. In a large bowl, mix together the flour, sugar, baking powder, baking soda and salt. In another bowl, whisk together the melted margarine, fruit puree, egg and kefir. Fold wet mixture into dry mixture and stir until just combined. Gently stir in the dried fruit and nuts if using.
Fill muffin tins or liners to the top. They do not rise much so they will not overflow while baking.  Bake for about 25 to 30 minutes, or until muffins are puffed and turning golden brown on top. Serve warm if possible.
Thank You For Printing This Recipe! Visit Us Again Soon!
Recipe Page: http://www.couldntbeparve.com/recipe/whole-wheat-muffins/