Quinoa Hot Cereal
April 3, 2011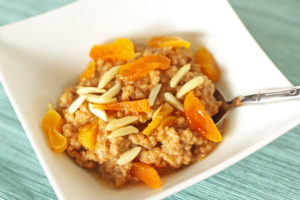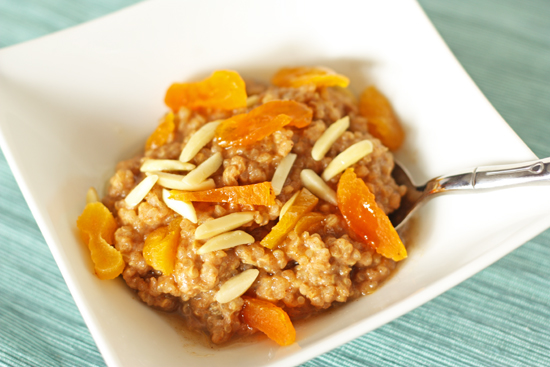 If you are a regular reader of this blog it might seem that all I ever eat is sweets. Alas this is not true. I do need to eat mostly other things or, like everyone else, I just start to feel icky. These days one of my favorite foods to keep on hand is quinoa. This super nutritious "grain" cooks quickly, has a deliciously nutty flavor and works well with many different types of dishes. I especially like it with vegetable curry.
In the past few months I have discovered that not only is quinoa a great hearty side dish for lunch or dinner, it makes for a very filling satisfying breakfast. Now when I make quinoa for dinner I intentionally make extra to have on hand in the fridge. While most mornings I eat it cold, straight from the fridge (as the mother of an infant I eat when I can), sometimes it is nice to have a breakfast that feels a bit more intentional. That is why I love this hot quinoa cereal. In less than ten minutes that same leftover quinoa transforms into a warm bowl of comfort that makes me want to enjoy it while lingering over the morning paper. Although in reality I usually eat it standing at the kitchen counter while doing other things.
With Passover coming up I wanted to share this recipe, even though it isn't the type of recipe I usually post. Most Pesach cereal available in the stores is simply starch (not to mention less than tasty) so this makes for a great, and healthier, alternative. This is more of an idea than a recipe. It is infinitely customizable. Change up the spices, use mashed banana in place of the apple sauce, use honey instead of brown sugar for the sweetener, the possibilities are virtually limitless.
Recipe Updates – Delivered Fresh!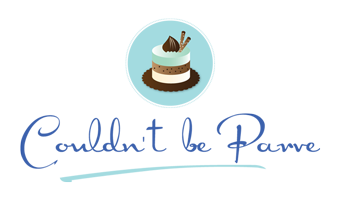 Ingredients & Instructions
Ingredients & Quantities
1/2 cup apple sauce
1/4 cup water or almond milk
1 tablespoon almond butter
2 tablespoons brown sugar
1 teaspoon cinnamon
1 cup cooked quinoa
dried fruit and nuts for topping
honey for topping (optional)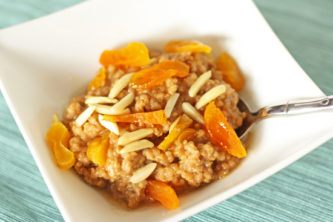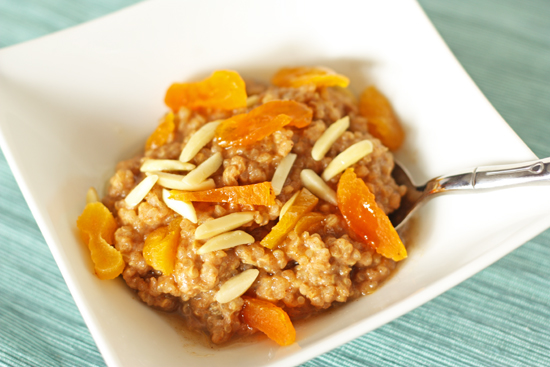 Preparation Instructions
Combine the first five ingredients (apple sauce through cinnamon) in a small saucepan. Cook over medium-high heat, stirring frequently, until the almond butter and sugar are melted and the mixture is hot. Add the quinoa and stir until hot. Divide between two bowls and top with dried fruits and nuts. Drizzle with honey if desired.
Thank You For Printing This Recipe! Visit Us Again Soon!
Recipe Page: http://www.couldntbeparve.com/recipe/quinoa-hot-cereal/