Passover Granola Bars
March 20, 2013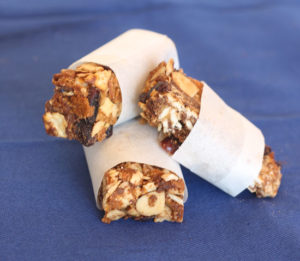 One of the things that is tricky on Passover is coming up with good portable snacks. The kids are off of school which means I don't have to worry about packing lunches, but I still need snacks for all of our outings. Sure, we eat a lot of nuts, dried fruit, and string cheese but by the end of the week the kids are getting tired of those and want something different. These granola bars are the perfect solution. They are easy to pack in a bag to bring with us when we go out, but they are also great to have around the house for snacks in the afternoon. I don't tend to make things like granola bars during the year, and I certainly never buy them, so these feel like a huge treat. I try to make things on Pesach that feel like a treat to help keep the kids from geting frustrated with their food option. The kids absolutely adore these. While there are plenty of packaged pesach snacks available the beauty of making your own is that you can customize them however you like. I added chocolate chips to these which of course adds to their appeal, but any combination of nuts and dried fruits are great. The granola bars can even be made gluten-free (and non-gebrotz) by substituting crumbled Yehudah gluten-free matzah style squares for the farfel and the Yehudah cake meal for the matzah cake meal. I know that these will go quickly in my house so I am stocking up on the ingredients to make them throughout the week.
Recipe Updates – Delivered Fresh!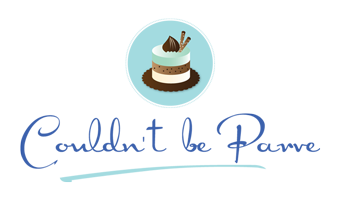 Ingredients & Instructions
Ingredients & Quantities
1 cup (120 g) matzah farfel*
1/2 cup (60g) matzah cake meal*
1 cup (120 g) slivered almonds
2 teaspoons cinnamon
1/2 teaspoon salt
1 cup (120 g) dried cranberries
2/3 cup (120 g) chocolate chips
1/4 cup (56 g) unrefined coconut oil
6 tablespoons (84 g) brown sugar
1/4 cup (64 g) coconut butter (see below for recipe)
*To make these gluten-free and non-gebrotz, substitue coarsely chopped gluten-free matzah style squares for the farfel and gluten-free cake meal for the matzah meal.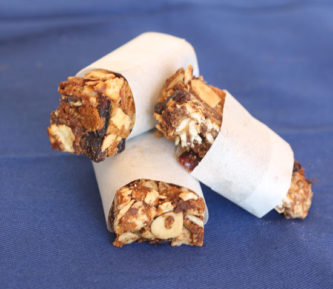 Cooking Instructions
Preheat the oven to 350. Grease an 8×8 baking pan and line it with parchment paper, overhanging two inches on each side.
Place the first seven ingredients (the matzah farfel through the chocolate chips) in a large bowl and mix well. Combine the rest of the ingredients in a microwave safe bowl and heat until the sugar is melted. Whisk well to combine. Pour the liquid ingredients over the farfel mixture and stir until well combined. (It may help to finish the stirring with your hands). Transfer the mixture to the baking pan and press it into an even layer. Using the back of a measuring cup press down firmly on the mixture to ensure it is well packed in the pan.
Bake the granola bars for 20-25 minutes or until they are beginning to darken. Remove from the oven and cool completely before cutting.
Preparation Instructions
Coconut Butter
Makes one cup, which is substantially more than needed for this recipe. It is difficult to make smaller amounts effectively in most regular-sized food processors so store the excess in the refrigerator for other uses (such as these cookies, or simply spread it on matzah for a snack.
4 cups (128g) ground coconut (if using shredded coconut measure by weight because you will need slightly more than 4 cups)
Place the coconut in a food processor fit with a metal blade. Process, scraping down the sides every minute or so, until the mixture liquifies and takes on the texture of coconut butter. This will take several minutes and at first it will look like it will never come together, but keep scraping down the sides and it will liquify.
This can be made up to a week in advance and stored in an airtight container in the refrigerator. It will solidify so warm slightly to re-liquify the coconut butter to make it easier to measure.
Thank You For Printing This Recipe! Visit Us Again Soon!
Recipe Page: http://www.couldntbeparve.com/recipe/passover-granola-bars/