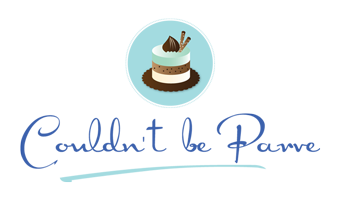 Lemon Buttermilk Sherbet
April 15, 2010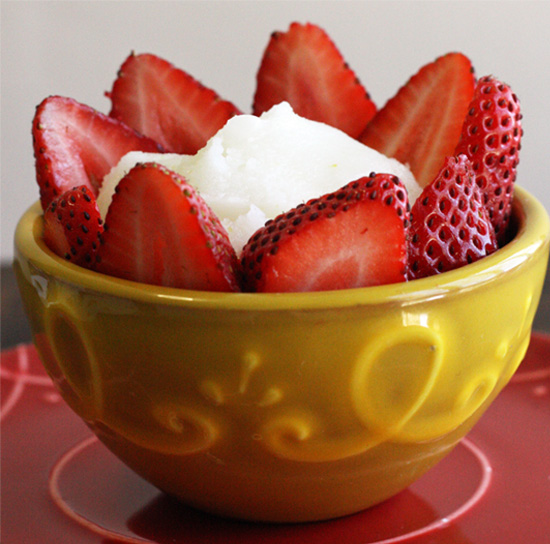 After a wonderful morning spent in the garden planting spring vegetables it finally feels like winter is firmly behind us. Lettuce, kohlrabi, swiss chard and four types of basil are now poking up happily from the dirt along with a few stray onion and garlic plants that survived the snow and sprouted on their own. Looking at the garden makes me think of the fast approaching summer, and that inspired me to make my first truly refreshing treat of the season.
My success using Coconut Kefir as a baking substitute for buttermilk in whole wheat muffins started me thinking about other applications for the kefir. Would it work in recipes where the buttermilk provided flavor as well as texture? I decided to try it out in a dessert where the buttermilk was essential to the flavor profile, lemon buttermilk sherbet. I have stumbled across many recipes for lemon-buttermilk ice cream and was always intrigued. I haven't tried any of those recipes so I do not know how this version compares to the versions with buttermilk, but I liked this version a lot. Sweet and lemony with a distinctive buttermilk-like tang, this sherbet screams summer. I am calling it a sherbet instead of ice cream because it is a bit icier and less creamy than ice cream. But that is part of what makes it so refreshing, especially when served with freshly sliced strawberries. Because of the high proportion of sugar the sherbet doesn't freeze completely hard, which makes it scoop-able right out of the freezer. All the better for sneaking bites out of the container right from the freezer (not that I would ever do anything like that of course). What is even better about this sherbet is that not only is it delicious, it is gluten-free, soy-free, vegan, and ready to go into the ice cream maker in less than five minutes. So what are you waiting for?
Lemon-Buttermilk Sherbet
Yield: approximately 1 quart.
2 cups sugar
1/2 cup freshly squeezed lemon juice, seeds removed
1 tablespoon finely grated lemon zest, packed
1 quart coconut kefir, original flavor, cold
generous pinch of salt
Combine the sugar, lemon juice and zest in a blender and blend to combine. Add kefir and salt and blend until well combined. Pour the mixture into the bowl of an ice cream maker and freeze according to the manufacturers instructions. Transfer to a freezer-safe container and freeze until firm.
Recipe Updates – Delivered Fresh!
Thank You For Printing This Recipe! Visit Us Again Soon!
Recipe Page: https://www.couldntbeparve.com/recipe/lemon-buttermilk-sherbet/