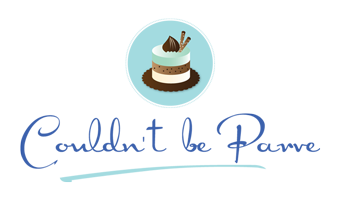 Heavenly Bakers: Fruitcake
December 7, 2009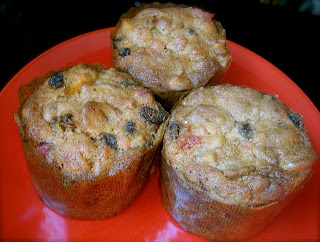 I was very excited about making this week's cake because I absolutely adore fruitcake. I always thought that when it comes to fruitcake the sweeter and denser the better, especially when paired with New Years eggnog, but this recipe might have changed my mind. It is outstanding. The recipe doesn't have molasses like the
fruit cakes I have made in the past
so the flavor is much lighter and the good quality candied fruit really shines. I loved the light texture when they were freshly baked. I am looking forward to seeing what it is like after aging. I made one 6-inch cake to age until New Years but I wanted to be able to taste it right away so I made the rest of the batter into individual cakes to taste and give away. Even my husband, who is not a fruit cake fan, kept asking me if I really needed to save all my cakes or if he could have another. I am tempted to make more and give them away for holiday gifts, but I don't want to be that person who gave the fruitcake so I probably will make something else instead.
Recipe Updates – Delivered Fresh!
Thank You For Printing This Recipe! Visit Us Again Soon!
Recipe Page: http://www.couldntbeparve.com/recipe/heavenly-bakers-fruitcake/