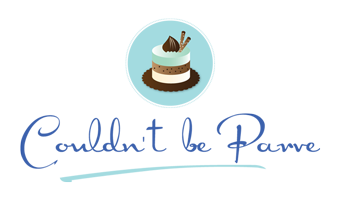 Heavenly Bakers: Chocolate Struesel Coffee Cake
January 11, 2010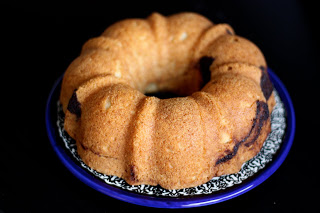 I have a confession to make. I wasn't planning on baking the cake for Heavenly Cake Bakers this week. With all the recipe testing going on in my kitchen right now, the last thing I needed was more cake to tempt me. But then, at 3 pm on Friday afternoon, I began to have serious doubts about the dessert I had made to bring to shabbat dinner. I decided to make a back-up dessert just in case, and this cake seemed like the perfect thing. It is an easy enough cake that I was able to make it, photograph it and still be ready for shabbat by 4:30.
I am glad I decided to make this cake after all. It is moist and delicious, and the combination of cinnamon and chocolate in the streusel was great. It is light enough for an afternoon snack but still satisfying as dessert. I am a person who likes a higher streusel to cake ratio in my coffee cakes, so I might put in two layers of the streusel next time, but overall I liked the cake. In order to make it parve I substituted margarine for the butter and tofutti sour cream for the sour cream. It was the first time I tried tofutti sour cream as a substitute in this kind of a cake and I though it worked quite well. Now that I know that I can try making my grandmother's coffee cake recipe parve as well!
Recipe Updates – Delivered Fresh!
Thank You For Printing This Recipe! Visit Us Again Soon!
Recipe Page: http://www.couldntbeparve.com/recipe/heavenly-bakers-chocolate-struesel/