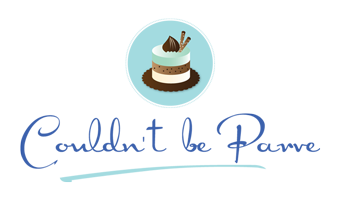 Grapefruit Tarragon Sorbet
December 29, 2009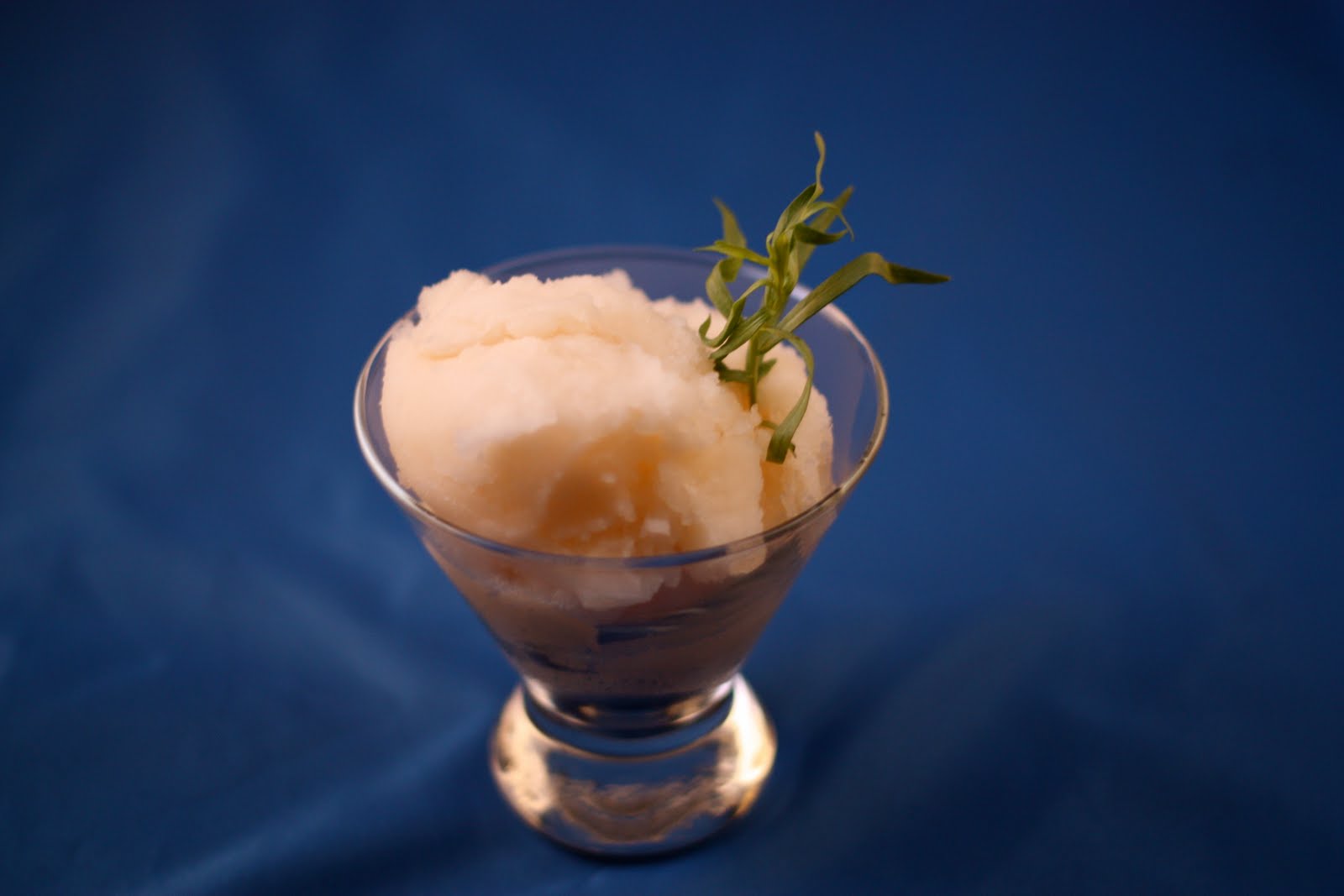 I have joined the project Gourmet, unbound. It was started by some amazing food bloggers it is an effort to keep the recipes and stories of Gourmet magazine alive even though we no longer can look forward to the magazine appearing on our doorstep and in our kitchens month after month. Each month we will each chose a recipe that was published during that month, any year of the magazine's existence. I love this idea because not only is it a great way to pay tribute to an important magazine it gives me total creative freedom to make something the strikes my fancy. No one else is choosing the recipe for me, I can make what ever jumps out at me from the many recipes.
The recipe that jumped out at me this month was the Grapefruit Tarragon Sorbet. Grapefruits remind me of January because that is when my mom would buy several cases of them as a fundraiser for a school program. They would sit in our cool garage throughout the month as we slowly made our way through them. Also, as much as I hate to admit it, after a filling winter meal people often want something lighter for dessert. Not that it keeps me from serving rich decadent desserts (often chocolate) on a regular basis, but sometimes it is nice to serve something lighter. And, in interest of full disclosure, I chose it because it is easy to make. I have spent quite a lot of time this month in the kitchen baking for the holidays and wanted a recipe that was not too involved.
This sorbet is outstanding. It is refreshing while at the same time being satisfying. It would be welcome as a palette cleanser mid-meal or as a light dessert. Grapefruit with tarragon is one of my favorite flavor combinations and this sorbet spotlights that perfectly. I adapted the original recipe to use fresh tarragon instead of dried because I wanted to highlight the freshness of the flavors, and was very pleased with the results. I might experiment with serving it along side a scoop of chocolate ice cream since my favorite truffle of all time is a tarragon chocolate truffle with candied grapefruit peel. I'm not sure if it would work as an ice cream paring as well, but it is certainly worth a try.
Grapefruit Tarragon Sorbet
(adapted from Gourmet January 1999)
4 large red or pink grapefruits
1 cup water
1 cup sugar
1/4 cup fresh tarragon
Garnish: 2 tablespoons candied grapefruit strips (optional)
Squeeze enough juice from grapefruits to measure 2' cups and pour through a sieve into a large bowl. In a small saucepan bring water, sugar, and tarragon to a boil, stirring until sugar is dissolved, and simmer 5 minutes. Place lid on saucepan and let steep for 30 minutes. Strain the sugar mixture into the grapefruit juice and whisk to combine.
Chill mixture throughly in the refrigerator and then freeze mixture in an ice-cream maker. Transfer sorbet to an airtight container and put in freezer to harden. Sorbet keeps 1 week.
Serve sorbet garnished with candied strips of grapefruit (or be lazy like me and just use a sprig of fresh tarragon).
Recipe Updates – Delivered Fresh!
Thank You For Printing This Recipe! Visit Us Again Soon!
Recipe Page: http://www.couldntbeparve.com/recipe/grapefruit-tarragon-sorbet/