Grain-Free Morning Glory Muffins
April 6, 2014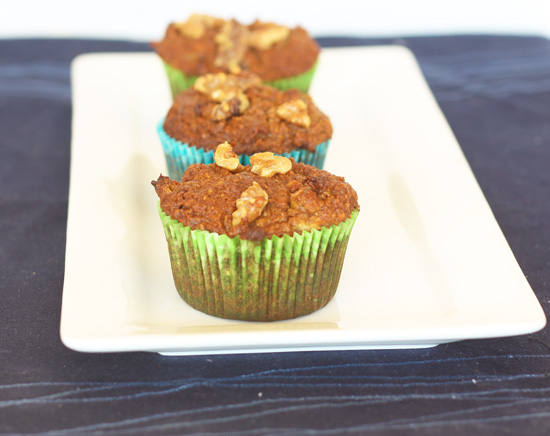 When I was in middle school there was a fantastic muffin store in our town called Suzanne's muffins. We loved those muffins. My dad would bring home a dozen low-fat morning glory muffins and they be gone by the next day. They had other flavors as well but the morning glory muffins were always my favorite, with their hearty combination of carrots, pineapple, raisins, coconut and walnuts. This was in the era of low-fat being synonymous with health food, and these muffins even had vegetables, so we downed them with reckless abandon with no regard for the amount of sugar and flour they surely contained. I'm sure they were a nutritional train wreck, but at the time we didn't know any better. And they tasted so good we didn't care.
These days the nutritional pendulum has shifted and the advice is no longer to eat low-fat, it is to avoid processed starches and sugars. These muffins recreate the flavors I loved in those muffins long ago without any flour or refined sugar. They are sweetened entirely with fruit and use a base of almond flour rather than wheat flour to give them structure. This also means they are naturally kosher for Passover and non-gebrotz. But even more importantly, they are utterly delicious. They make the perfect snack to bring on a Passover outing because nut-flour muffins are much more filling and substantial that traditional muffins. They will keep everyone full and happy. I make them year round, not just on Passover, because they make great lunchbox treats for my kids.
As I have mentioned before, it is important to use blanched almond flour in these recipes. Almond meal is not the same thing and the results will not be as good. When it isn't pesach I use Honeyville Blanched Almond Flour Super Fine Grind, for pesach I use this one.

Recipe Updates – Delivered Fresh!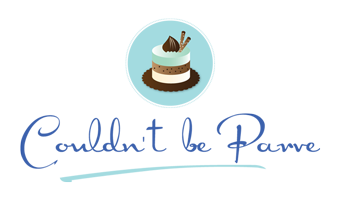 Grain-Free Morning Glory Muffins
Grain-Free Morning Glory Muffins
Ingredients & Instructions
Ingredients & Quantities
2 cups (8 oz) blanched almond flour
2 teaspoons (10 g) baking soda
1 teapsoon (5 g) salt
2/3 cup (4 oz) medjool dates, pitted (5 or 6 large)
3 very ripe bananas
3 eggs
1/4 cup (2 ounces) coconut oil, melted
1 teaspoon apple cider vinegar
1/2 cup (3.3 oz) well drained pineapple tidbits
3/4 cup (2 oz) shredded coconut
1/2 cup (2 oz) chopped walnuts
1/2 cup (2 oz) raisins
1/2 cup (1.5 oz) shredded apple
1 cup (2.5 oz) shredded carrot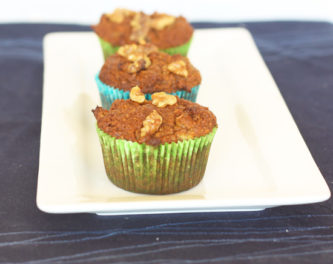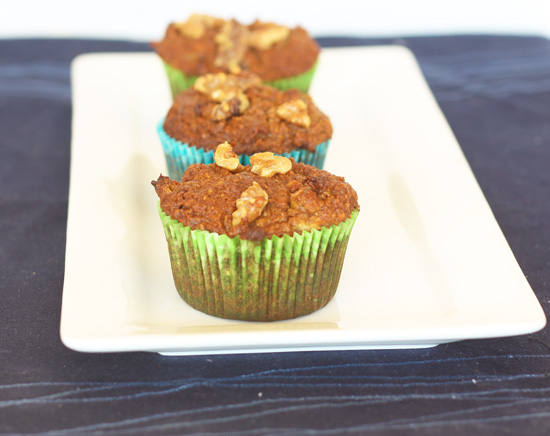 Preparation Instructions
Preheat the oven to 350. Line muffin pans with paper liners.
Combine the almond flour, baking soda, and salt in a medium bowl and whisk until combined.
In a food processor, combine the dates, bananas, eggs, vinegar and oil. Process until smooth. Pour the mixture into a large bowl. Add the almond flour mixture to the wet ingredients and stir until thoroughly combined.
Fold in the pineapple, coconut, walnuts, raisins, apple and carrots.
Spoon the mixture into paper lined muffin pan. This batter does not rise much so fill the cups 3/4 full.
Bake at 350° for 25-30 minutes, or until a tester comes out completely clean.
Makes 18 muffins
Recipe inspired by the carrot muffin recipe from Elana's Pantry
Thank You For Printing This Recipe! Visit Us Again Soon!
Recipe Page: http://www.couldntbeparve.com/recipe/grain-free-morning-glory-muffins/