Gelt Filled Peanut Butter Cookies Version 2.0
December 16, 2012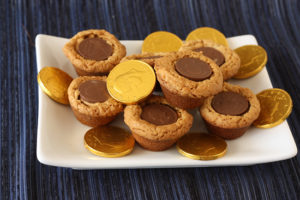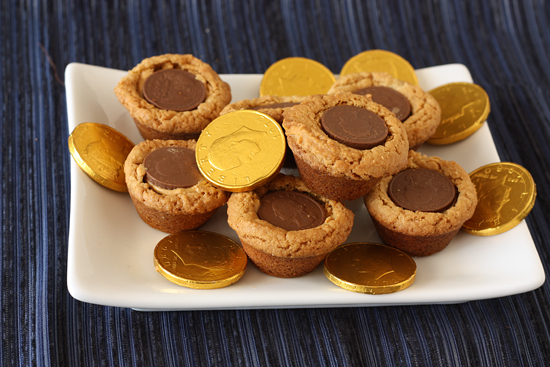 If you are anything like me every year when Chanukkah is over I find myself with a big box of leftover gelt. I always think we will need more gelt than we end up using, and, not wanting to run out, I stock up before Hanukkah. Once the holiday is over the gelt loses its appeal and we tend to forget about it on a back shelf of the pantry until I find it when I am cleaning out for Passover. These cookies attempt to fix that problem by turning leftover gelt into a chocolate peanut butter treat. I posted these last year on Joy of Kosher but never got around to putting them up here on my site. I thought I would post them here this year in case anyone else has extra gelt lying around that need using up before they get forgotten. I have another recipe for peanut butter cookies filled with chocolate gelt from a few years back, but I like these better because there is more chocolate and peanut butter in each bite of these cookies. They are worth buying extra gelt just to have them leftover for these cookies.
Recipe Updates – Delivered Fresh!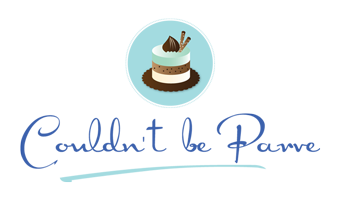 Gelt Filled Peanut Butter Cookies Version 2.0
Ingredients & Instructions
Ingredients & Quantities
For Cookies
1 cup all-purpose flour
1 teaspoon baking soda
1/4 teaspoon salt (use 1/8 tsp if using salted margarine)
1/2 cup margarine
1/2 cup granulated sugar
1/3 cup dark brown sugar
1/2 cup creamy peanut butter
1 teaspoon vanilla extract
1 egg
For Filling
42 pieces of gelt, the small size
1/4 cup creamy peanut butter
2 tablespoons powdered sugar
Special Equipment
2 12 cup mini muffin pans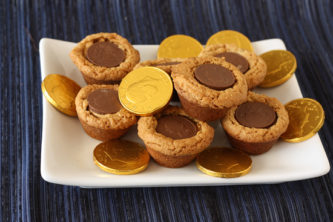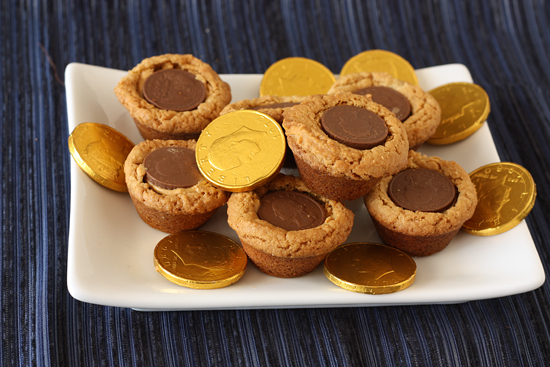 Preparation Instructions
Assemble the Fillings
Remove the foil from the chocolate gelt. In a small bowl stir together the peanut butter and powdered sugar.
Place one teaspoon of the peanut butter mixture on one side of a piece of chocolate gelt. Top with another piece of gelt to make a "sandwich". Repeat with remaining gelt. Set aside until the cookies are baked.
Make the Cookies
In a medium bowl whisk together the flour, baking soda and salt. Set aside.
In the bowl of an electric mixer cream together the margarine and both sugars. Beat until light and fluffy. Add the peanut butter and beat until well combined. Add the vanilla and egg and beat until smooth. Add the flour mixture and mix until just combined.
Place one tablespoon of cookie dough in each muffin tin. (A cookie scoop is the easiest way to do this). It won't seem like a lot of dough but it is important not to overfill them. Bake the cookies for 14-16 minutes, or until they feel set on the top. (The centers may look collapsed. That is fine.)
Remove the cookies from the oven. Working quickly press one chocolate "sandwich" into the center of each cookie. Let the cookies cool slightly then remove them from the pans and transfer them to a cooling rack. Cool completely.
Thank You For Printing This Recipe! Visit Us Again Soon!

Recipe Page: http://www.couldntbeparve.com/recipe/gelt-filled-peanut-butter-cookies-version-2-0/