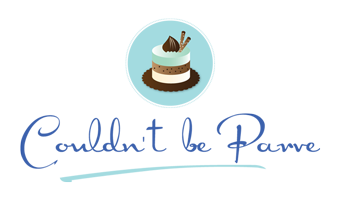 Eggnog Meringues
January 3, 2012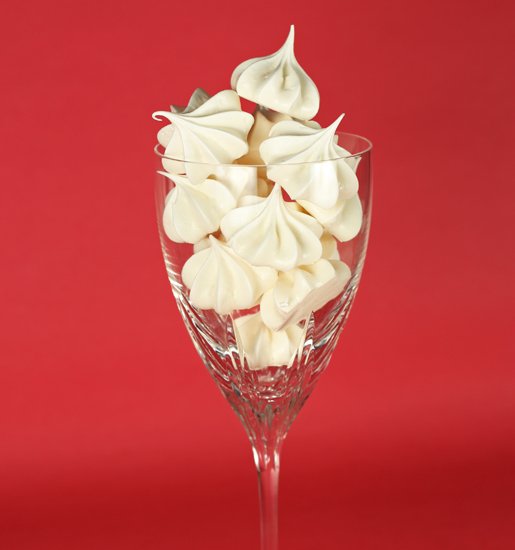 [donotprint]This being the first week of January, meringue cookies seem to be popping up on blogs all over the web. Small airy cookies, meringues seem to be the perfect antidote to the holiday over indulgences. Not too rich, not too large, the perfect treat to include in a new year of healthier eating. But that is not why I am posting these cookies this week. Nope. I am posting them this week because I am late. These were supposed to be my New Years post since eggnog and New Years Eve go hand in hand in my mind. Plus an eggnog meringue in one hand and a glass of bubbly in the other would be a very elegant way to ring in the New Year. But between an ear infection and the flu sweeping our household I literally didn't have a chance to turn on my computer all of last week, let alone put up a blog post. So here it is now. And even though I didn't plan it this way, meringues are the perfect light dessert to start out the new year for anyone who is still feeling bogged down by all the heavy food of the past few weeks.
It took me a while to understand the appeal of meringues. I over the years I sampled too many that tasted simply of sugar, and never understood why people loved them. But now I understand. When made right they have a satisfying crunch that makes them utterly addictive. Since this type of meringues can't take a lot of liquid without collapsing I used eggnog flavored super strength candy oil to add the flavor. With these oils a few drops is all you need to get a lot of flavor. Everyone loved the eggnog flavor, but you could also make them with any other flavor oils as well. Or even make the meringue, separate it into a few different bowls, and add different flavors to each one. I will not admit how many different tiny bottles of these candy oils I have. It's a lot. They are great to have to add flavor to all kinds of things besides candy where you can't use a lot of liquid (like chocolate).
I highly recommend getting the candy oils but if you don't want to it is also possible to make very flavorful meringues using citrus zest as well. Either way, these cookies are a great way to kick the year of to a great start.
[/donotprint]
[print_link]
Eggnog Meringues
(adapted from Martha Stewart Cookies)
3 large egg whites
3/4 cup sugar
4-6 drops eggnog flavor candy oil, or to taste
Preheat oven to 175 degrees. Line 2 baking sheets with parchment paper; secure corners with masking tape. Fit a pastry bag with a small open-star tip (such as Ateco #22). Set aside. (A plastic bag with the corner cut off will work as well, but the cookies will not be quite as pretty.)
Put the egg whites and sugar in the heatproof bowl of an electric mixer. Set the bowl over a pan of simmering water, and stir gently until sugar has dissolved and mixture is warm to the touch, 2 to 3 minutes.
Transfer the bowl to an electric mixer fitted with the whisk attachment. Mix on medium-high speed until stiff peaks form. Mix in the flavoring.
Fill the pastry bag with 1 to 2 cups meringue. Pipe small (3/4-inch-high) star shapes onto prepared baking sheets. Refill bag as necessary.
Bake cookies until crisp but not brown, about 1 hour 40 minutes.* (They should no longer be sticky to the touch) Let cool completely on sheets on wire racks. Store cookies in an airtight container for up to two days.
* Note: There are many things that affect how quickly the cookies will bake. On a humid day they may need more time. Additionally, many ovens do not hold temperature accurately at such a low temperature so the cooking time can vary up to an hour. Start checking after about an hour and a half but be prepared to bake them quite a bit longer if necessary.
Recipe Updates – Delivered Fresh!
Thank You For Printing This Recipe! Visit Us Again Soon!
Recipe Page: http://www.couldntbeparve.com/recipe/eggnog-meringues/