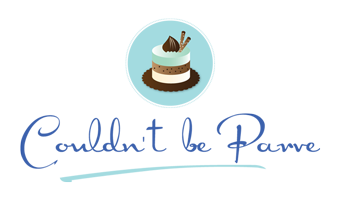 Buttered Rum Meltaways
March 8, 2010

Whoever is in charge of book layout at the local Barnes and Noble outsmarted me again. Carefully placed next to the escalator to the kids section was a table with both Martha Stewart's Cookies and Martha Stewart's Cupcakes. Since my son likes to play by himself with the trains while I sit and watch (he picks out a chair and insists I sit there instead of any closer), I picked up the books to peruse while sitting. An hour later I somehow found myself in the check out line with not just Frog and Toad and Harold and the Purple Crayon, but also the Martha Stewart Cookie book. Such beautiful pictures and delicious sounding cookies. How could I resist?
These are the first cookies I made from the book and I was not disappointed. They are delicious. I chose them because I needed a cookie that was elegant and impressive but not fussy or hard to transport. These certainly fit the bill. With a healthy dose of spices and rum they are delicious and I love the melt in your mouth texture. I have to admit that I didn't love them right after they came out of the oven. However after aging overnight the flavors melded together and we all loved the results. I accidently added too much sugar to the dough but since everyone liked them like this I am posting recipe the way I made it. I only baked half of the dough and the rest is safely tucked away in my freezer for a day when I need a sweet treat in a hurry. Not a bad first try from such a promising book.
Buttered Rum Meltaways
(adapted from Martha Stewart's Cookies)
1 3/4 cup plus 2 tablespoons all-purpose flour
2 tablespoons cornstarch
2 teaspoons ground cinnamon
2 teaspoons freshly grated nutmeg
1/4 teaspoon ground cloves
3/4 teaspoons coarse salt
3/4 cup (1 1/2 stick) unsalted margarine
1 cup confectioners sugar
1/4 cup dark rum
1 teaspoon Butter Vanilla Emulsion or vanilla extract
Whisk together flour, cornstarch, spices and salt in a bowl. Put margarine and 1/2 cup (1/3 cup in the original recipe) confectioners sugar in the bowl of a electric mixer. Beat with a paddle attachment on medium speed until pale and fluffy. Mix in rum and vanilla. (It may not be completely mixed, that is ok) Add flour mixture and mix on low speed until just combined.
Divide the dough in half. Place each half on a piece of parchment paper, shape the dough into logs. Fold parchment over dough; using a ruler, roll and press into a 1 1/4 inch thick log. Wrap in parchment. Chill in the freezer at least 30 minutes or up to 1 month.
Preheat the oven to 350. Remove parchment from the dough logs and cur into 1/4 inch thick rounds. Space the cookies 1 inch apart on parchment lined baking sheets. Bake until just golden, about 15 minutes. Transfer cookies to wire racks and cool 10 minutes. Place remaining confectioners sugar in a resealable plastic bag. Place the warm cookies in the bag and toss with the sugar.
Cookies can be stored in airtight containers at room temperature up to 2 weeks.
Recipe Updates – Delivered Fresh!
Thank You For Printing This Recipe! Visit Us Again Soon!
Recipe Page: http://www.couldntbeparve.com/recipe/buttered-rum-cookies/