A Great Deal for New York Area Readers
January 21, 2011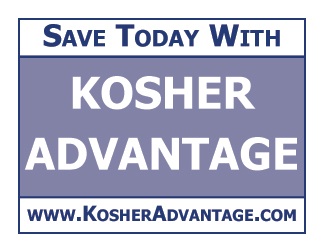 While I love living in California, one of the advantages of living in New York was certainly the easy availability of Kosher food and restaurants. I'm not going to lie, I do miss Kosher Marketplace and being able to have Kosher Chinese takeout delivered to my door quite a bit. I even made General Tso's chicken from scratch for the first time a few weeks ago in an attempt to cure a craving for greasy Chinese food.
While I no longer have access to the kosher bounty of New York, I do have an offer for my readers who do live in that area. Try the Kosher Advantage card free for three months!
The Kosher Advantage card is a discount card that allows cardholders to receive discounts at kosher restaurants, butchers, and stores across the NY-NJ area. Membership costs just $3.99 per month and can be closed at any time. The typical discount is 10% off of your entire purchase, but may vary from business to business. For a list of participating businesses click here
To sign up and get three months free simply click here www.kosheradvantage.com or call (646)479-7118 and use the promotion code couldntbeparve.
I had this card when I lived in New York City and if you eat out or shop at Kosher grocery stores it certainly is a good deal.
Recipe Updates – Delivered Fresh!

A Great Deal for New York Area Readers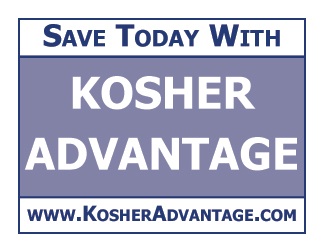 Thank You For Printing This Recipe! Visit Us Again Soon!
Recipe Page: http://www.couldntbeparve.com/recipe/a-great-deal-for-new-york-area-readers/