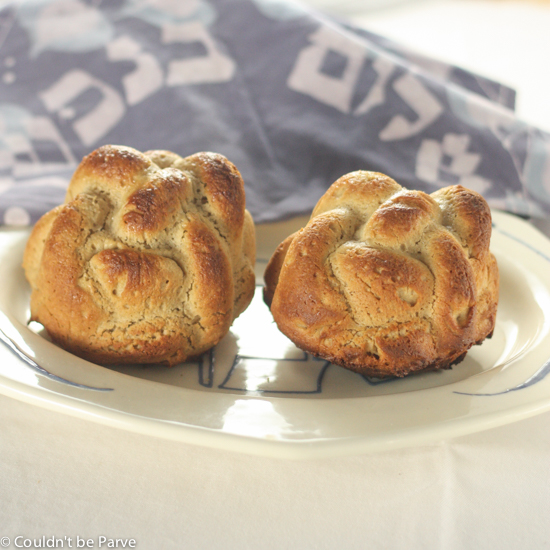 I can't believe that it has been almost a month since I posted anything here! Between the end of camp, which meant all the kids were home, and going away on vacation that last month just flew by! Now that the kids are back in school I hope I will be able to post a bit more frequently.
The recipe that I want to share today has been a long time in the making. My oldest son stopped eating gluten in February. Since I don't want him to feel left out I have been doing a lot of gluten-free baking to make sure that he can have whatever treats the other kids are having at school or synagogue (you may have noticed there have been more gluten-free recipes lately). I have been making gluten free oat challah almost every week since then, each time tinkering with the recipe a bit more, and I finally think I have gotten it right.
The thing about most gluten-free baking is that it does not use any of the grains that can be used in making a bread that requires the blessing hamotzi. Most of the time that is fine for us, but for shabbat I wanted to make sure that my son would be able to say hamotzi over his challah just like everyone else. So I made oat challah.
{ 4 comments }