Artisan Bread Made Easy
September 4, 2009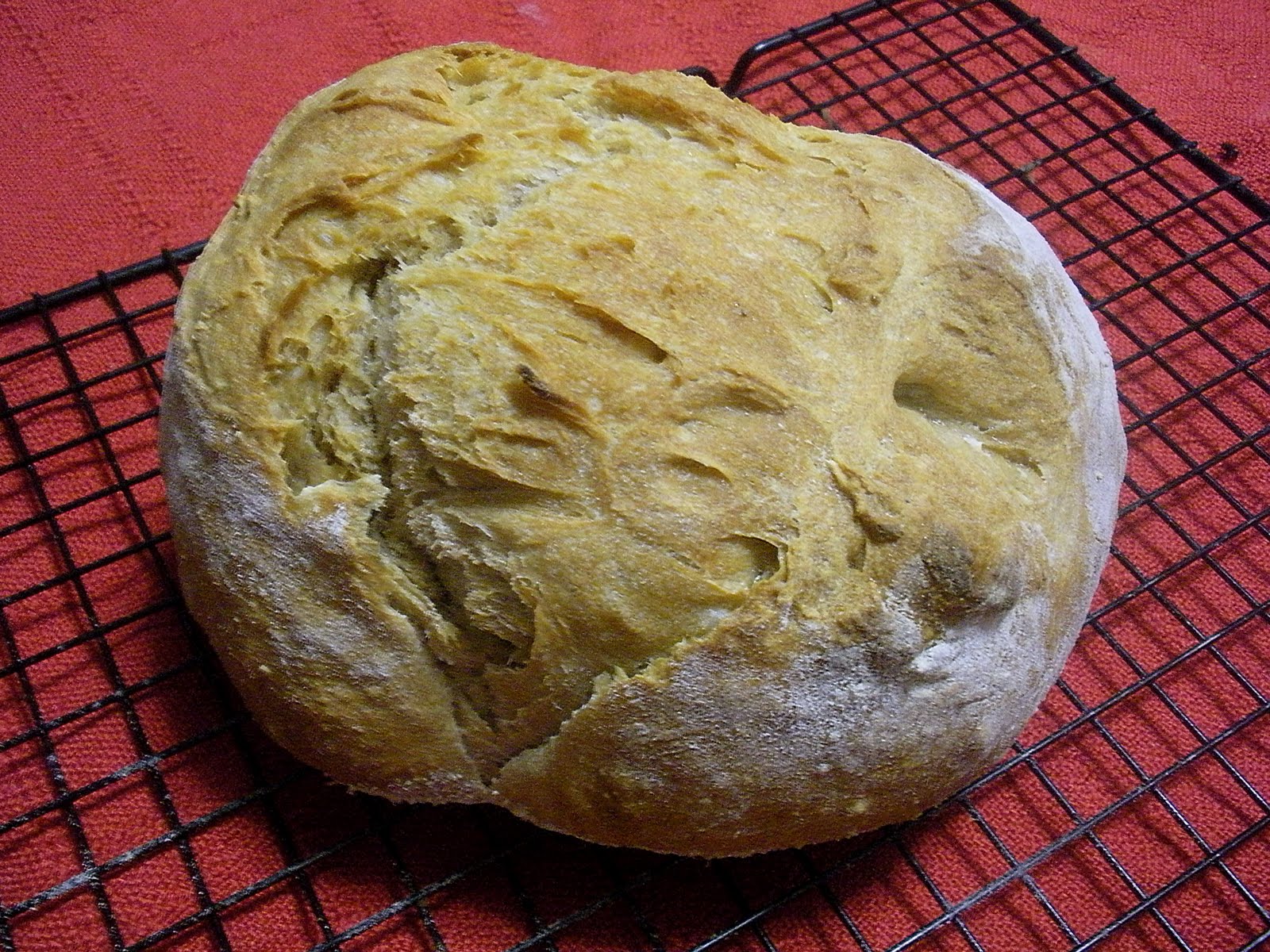 After reading for months about the joys of Artisan Bread in 5 Minutes a Day I finally had to try it for myself. I don't bake bread all that often, mostly because I would rather eat my carbs in dessert form than have bread with dinner. If forced to choose, however, my husband would opt for a good loaf of crusty bread over dessert so I decided to make this as a treat for him.
The premise of Artisan Bread in 5 Minutes a Day is that you mix up a big batch of no-knead dough and then keep it in the refrigerator to be used as needed. It is then baked on a pizza stone to get the nice crusty exterior that goes with artisan bread. The dough couldn't be easier to make. You take all of the ingredients, mix them in a big bowl, and let it rise for two hours before putting it in the fridge. It is literally that easy.
I have to admit that I was a bit skeptical that something so easy could turn out great results but I was pleasantly surprised. The bread had a nice crusty exterior and good texture. It was a bit dense, in a good way, because I used half whole wheat flour. I imagine it would be lighter if made with all white flour.
I may have to start making more bread because it is so satisfying to get great results with minimal work.
The recipe I used is on page 4 of this article. I can't wait to try other variations.
Recipe Updates – Delivered Fresh!