Passover Chocolate Chunk Bars – A pleasant end to a seder
March 19, 2009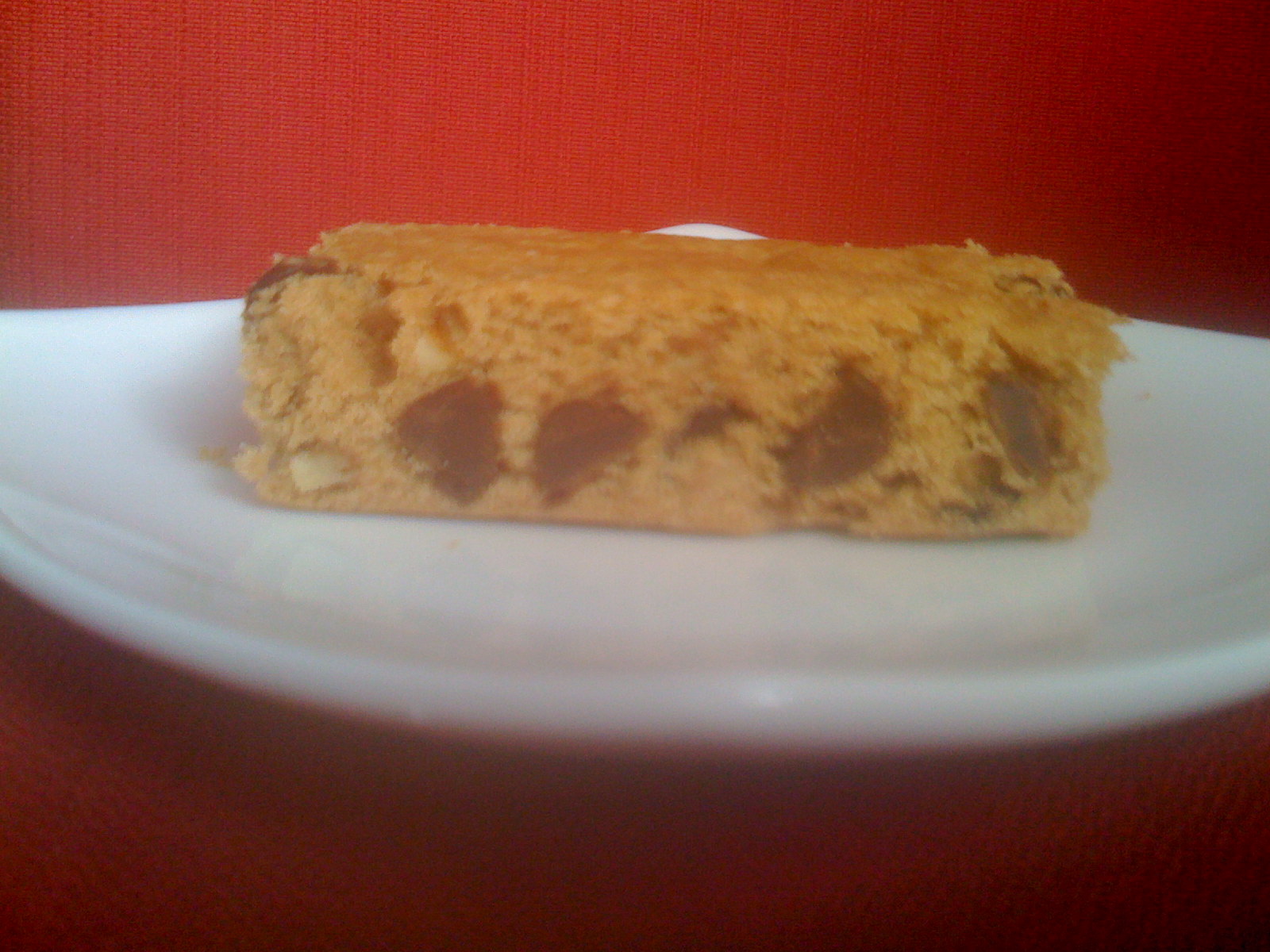 Passover desserts usually fall into one of two categories, light and airy or rich and dense. These bars from Cookie Madness fall somewhere in the middle. They are light but not airy, with nice sandy texture, and taste like a light chocolate chip blondie. I apologize for the terrible picture. I didn't have my camera with me and they were quickly being devoured so I snapped a picture with my phone.
I am always tempted to make over the top outrageous desserts for the seder, but people are often so full by the time you get to dessert that sometimes a plate of assorted cookies is actually more what people are looking for. (Not that they won't eat a raspberry molten chocolate cake if you put it in front of them.) These chocolate chunk bars are good following a heavy meal because they are satisfying but not heavy or overly filling. As always, use the best chocolate you can get because the flavor of the chocolate really comes through in these bars.
I preferred these bars warm, but they were well received at room temperature the next day. I have to admit, I thought these were just ok, but other people loved them. (And it wasn't passover yet so people thought they were good in general, not just "good for passover.")
One warning. These bars are quite delicate, so I wouldn't recommend cutting them before transporting them somewhere because they may crumble.
Since I made the recipe as written I am just posting the link here.
Recipe Updates – Delivered Fresh!