A Far Cry from a Pumpkin Pie
November 25, 2008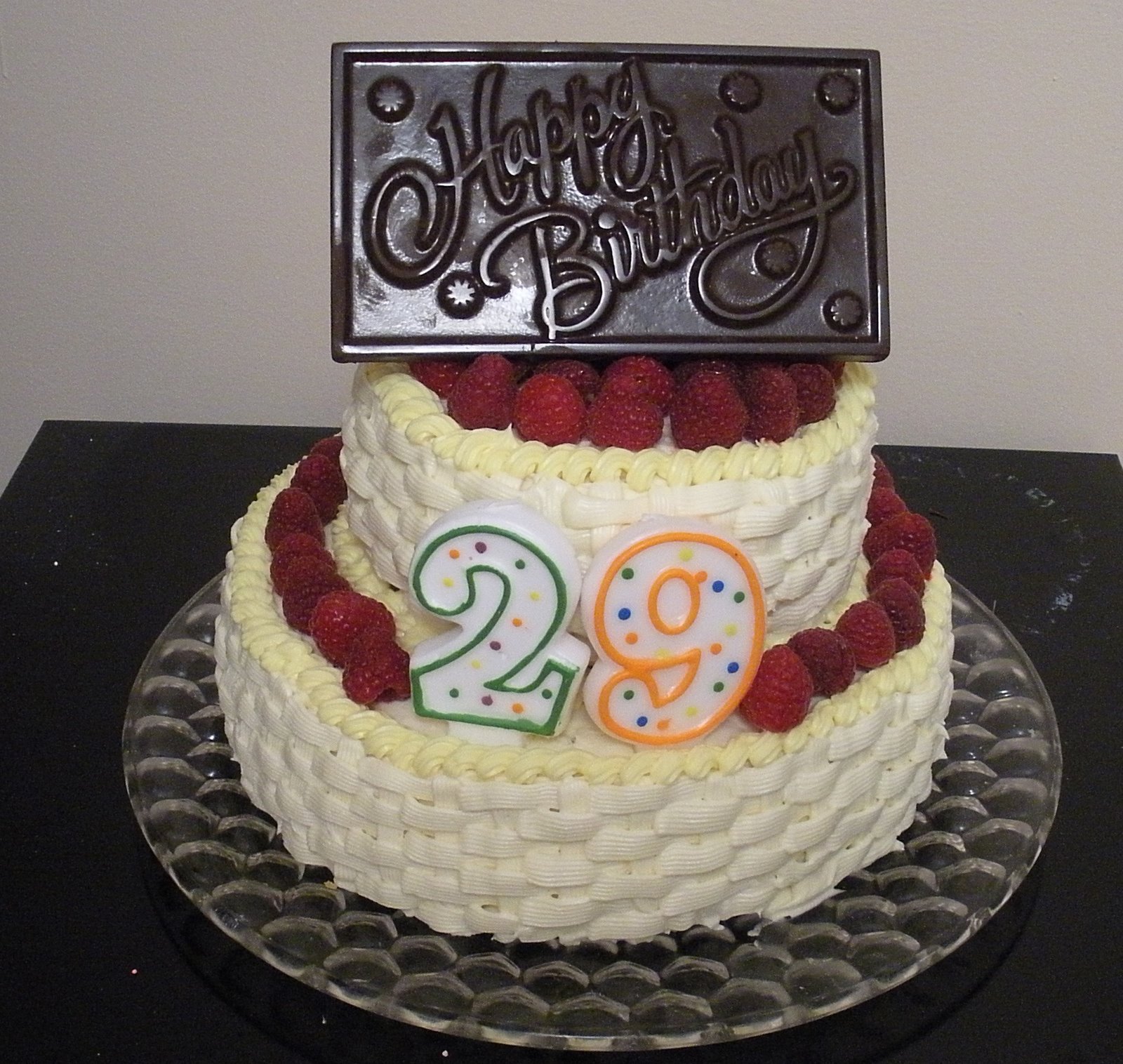 As many people with late November birthdays can attest, all too often pumpkin pie with a candle in it is what passes for a birthday cake in the days surrounding Thanksgiving. Now I have no problem with pumpkin pie. I am quite looking forward to the one I will be baking (and eating) on Thursday, in fact. I just think that it is a shame to lose an opportunity to make a birthday cake just because everyone has pumpkin on the brain.
My husband is one of those late November birthdays. This year, with Thanksgiving so late, we were actually home for once so I knew I had to bake a cake. The cake ended up being like the children's book If You Give a Mouse a Cookie.  In the book, the mouse gets his cookie and asks for a glass of milk to go with it. Each request leads to the next. It is a great story, everyone should read it.
Well, that is exactly what happened with the cake. I wanted to bake a cake, but didn't think that the two of us should eat an entire birthday cake. So I invited some people over to share it. An they virtually all said they were coming. So I had to make a bigger cake. And while I was at it appetizers and cocktails, because people need things to munch on if there is going to be a party.
Don't get me wrong, it was great fun and I loved it, but that is why there has been lots of baking going on in my house and almost no blogging. There simply hasn't been time.
The cake was an almond chiffon cake filled with raspberry and lemon curd and topped with cream cheese frosting. It was delicious, but perhaps a bit more wedding cake like then I had wanted. (After a disastrous attempt at almond pastry cream I had to shift gears and make a different filling from things I had in the house at ten o'clock on a saturday night. Hence the lemon curd.)
Sorry about the strange glare in the picture. The cake was assembled and devoured in the evening and there was no day light for photographing.
All it all, it was a huge success and the birthday boy was thrilled with his party. Now I can go enjoy the pumpkin pie without guilt of a missed birthday cake.
Recipe Updates – Delivered Fresh!