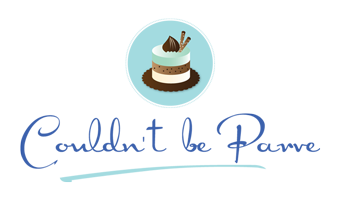 Thanksgivikkuah Hand Pies
October 23, 2013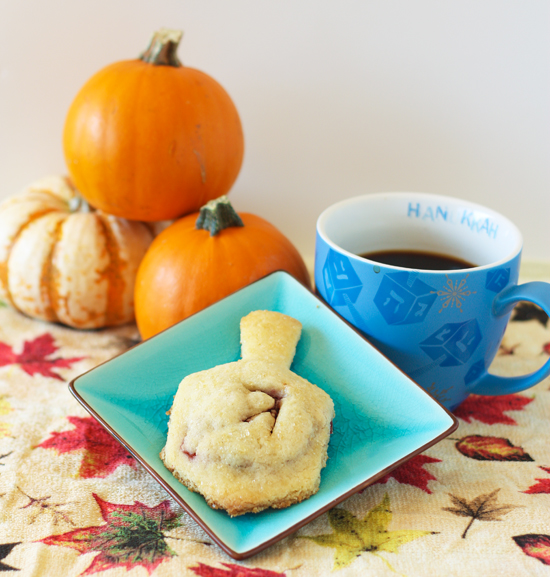 Everywhere you look it seems there is all kinds of buzz about Thanksgivukkah. What is Thanskgivukkah? It is the once in a lifetime confluence of the holidays of Thanksgiving and the first day of Chanukkah. Due to the intricacies of the calendar this won't happen again for more than 70,000 years, hence all the buzz and excitement. In addition to ordering our very own Menurky, the way we are planning to celebrate this holiday is through the food. My husband already likes to deep fry the turkey so that is the first step in fusing the two holidays, but I thought it would be fun to come up with some Thanksgivikkuah desserts as well.
When one thinks of Thanksgiving desserts the first thing to come to mind is, of course, pie. Pumpkin, pecan, apple cranberry, it wouldn't be Thanksgiving in our house without a good assortment of pies. These dreidel shaped hand pies are a fun and delicious way to throw a bit of Chanukkah into the mix. Hand pies are also a great way to serve assorted pies without having way too much pie (like the year I made 3 pies for our small 8 person Thanksgiving). I made these hand pies cranberry apple because that is one of my favorite flavor combinations but if thats not your thing feel free to use this pecan pie filling or pumpkin butter instead.
Something that is important when making hand pies is to use a tasty crust. Since hand pies have a much higher ratio of crust to filling than standard pies a flavorless crust will make the whole thing taste less than stellar. This is not the place to take a shortcut with refrigerated pie crust, it is well worth it to make it homemade. I added a bit of extra sugar to my standard pie crust recipe and that helps enhance the flavor.
Now that I have started playing around with fun Thanksgivukkah foods my mind is spinning with fun possibilities. Check back next week for pumpkin pie filed sufganiot!
Recipe Updates – Delivered Fresh!
Thank You For Printing This Recipe! Visit Us Again Soon!
Recipe Page: http://www.couldntbeparve.com/recipe/thanksgivikkuah-hand-pies/