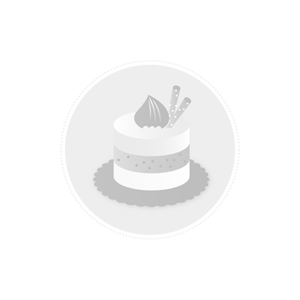 Sweet 100
October 10, 2008
With all the traveling for the holidays there hasn't been much time for baking, so I decided bring you the Sweet 100 by cakespy. When there is no time to bake, it is fun to think about all the delicious things we have eaten and to plot future sweet conquests.
Here's how it works.
1) Copy this list into your site, including the instructions!
2) Bold all of the sweets you've eaten!
3) Cross out any of them that you'd never ever eat.
4) Consider anything that is not bold or crossed out your "To Do" List.
Now I consider myself quite well versed in all things dessert but is seems I have some eating to do. I have tried 69 of the things on the list.  There are many things on this list I had never heard of. The original site has links attached to the list that provide descriptions and or pictures. 
Red Velvet Cake
Princess Torte
Whoopie Pie
Apple Pie either topped or baked with sharp cheddar
Beignet
Baklava
Black and white cookie
Seven Layer Bar (also known as the Magic Bar or Hello Dolly bars)
Fried Fruit pie (sometimes called hand pies)
Kringle
Just-fried (still hot) doughnut
Scone with clotted cream
Betty, Grunt, Slump, Buckle or Pandowdy
Halvah
Macarons
Banana pudding with nilla wafers
Bubble tea (with tapioca "pearls")
Dixie Cup
Rice Krispie treats
Alfajores
Blondies
Croquembouche
Girl Scout cookies
Moon cake
Candy Apple
Baked Alaska
Brooklyn Egg Cream
Nanaimo bar
Baba au rhum
King Cake
Sachertorte
Pavlova
Tres Leches Cake
Trifle
Shoofly Pie
Key Lime Pie (made with real key lime)
Panna Cotta
New York Cheesecake
Napoleon / mille-fueille
Russian Tea Cake / Mexican Wedding Cake
Anzac biscuits
Pizzelle
Kolache
Buckeyes
Malasadas
Moon Pie
Dutch baby
Boston Cream Pie
Homemade chocolate chip cookies
Pralines
Gooey butter cake
Rusks
Daifuku
Green tea cake or cookies
Cupcakes from a cupcake shop
Crème brûlée
Some sort of deep fried fair food (twinkie, candy bar, cupcake)
Yellow cake with chocolate frosting
Jelly Roll
Pop Tarts
Charlotte Russe
An "upside down" dessert (Pineapple upside down cake or Tarte Tatin)
Hummingbird Cake
Jell-O from a mold
Black forest cake
Mock Apple Pie (Ritz Cracker Pie)
Kulfi
Linzer torte
Churro
Stollen
Angel Food Cake
Mincemeat pie
Concha
Opera Cake
Sfogliatelle / Lobster tail
Pain au chocolat
A piece of Gingerbread House
Cassata
Cannoli
Rainbow cookies
Religieuse
Petits fours
Chocolate Souffle
Bienenstich (Bee Sting Cake)
Rugelach
Hamenstashen
Homemade marshmallows
Rigo Janci
Pie or cake made with candy bar flavors (Snickers pie, Reeses pie, etc)
Divinity
Coke or Cola cake
Gateau Basque
S'mores
Figgy Pudding
Bananas foster or other flaming dessert
Joe Froggers
Sables
Millionaire's Shortbread
Animal crackers
Basbousa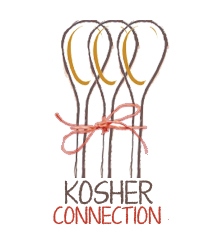 Search the Kosher Connection
The Kosher Connection is a group of Kosher Foodies that share ideas, recipes and culinary experiences together. This custom search widget allows you to search recipes from these bloggers