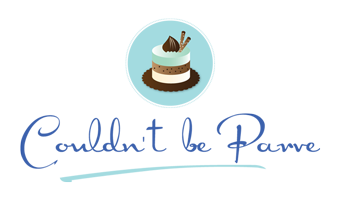 Mocha Ice Cream
July 17, 2013
Since July is National Ice Cream month I thought it was high time I post an ice cream recipe. I happen to love ice cream, and never really need an excuse to make it, but an entire month dedicated to ice cream is absolutely not something I want to miss! While I love a cold refreshing sorbet in the heat of summer, nothing beats the cold creaminess of ice cream in my book. I have to admit I have pretty high standards when it comes to parve ice cream. It has to be rich and creamy and not icy or thin tasting, as well as being free of unpronounceable chemicals. Over the years I have made a lot of delicious parve ice creams, but I have to say this mocha ice cream is one of the best I have made. The cold creamy coffee flavor, enhanced by just enough chocolate, is the perfect after dinner indulgence. Pile it high in a sugar cone or serve it in dainty scoops in an espresso cup, no matter how you serve it, this ice cream is sure to be a crowd pleaser.
If you want to make this ice cream but don't have an ice cream maker follow the instructions in this post for making ice cream without an ice cream maker.
Ingredients & Quantities
1 cup soy powder
1/2 cup oil
3 cups almond milk
1/4 cup cocoa powder
3 tablespoons good quality instant coffee
1 1/4 cups sugar
pinch of salt
6 egg yolks
3 oz chocolate, melted and cooled
Recipe Yield:
1 1/2 quarts
Preparation Instructions
In a medium saucepan whisk together 2 cups of almond milk, soy milk powder, oil, sugar and salt. Place the egg yolks in the bowl and whisking to combine. Whisk in the instant coffee and the cocoa powder. Set the bowl next to the stove. Place the remaining cup of almond milk in another medium bowl and set the strainer on top. Set aside. Heat the almond milk mixture until warm.
Slowly stream the warm mixture into the egg yolks while whisking constantly. Scrape the warmed yolk mixture back into the pan and cook over medium heat stirring constantly with a heatproof spatula. Make sure to scrape the bottom of the pan with the spatula while stirring. Cook until the mixture thickens and coats the back of the spatula. Pour the custard through the strainer into the remaining almond milk. Stir in the melted chocolate. Place the bowl over an ice bath and stir until cool.
Chill the mixture thoroughly in the refrigerator and then freeze in a ice cream maker according to the manufacturers instructions.
Note: The ice cream will get harder as it sits in the freezer so it has been in the freezer a while let it sit out for 5-10 minutes to soften it before serving in order to get the best texture.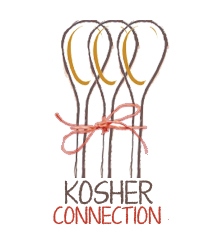 Search the Kosher Connection
The Kosher Connection is a group of Kosher Foodies that share ideas, recipes and culinary experiences together. This custom search widget allows you to search recipes from these bloggers