Wasabi Truffles
March 17, 2014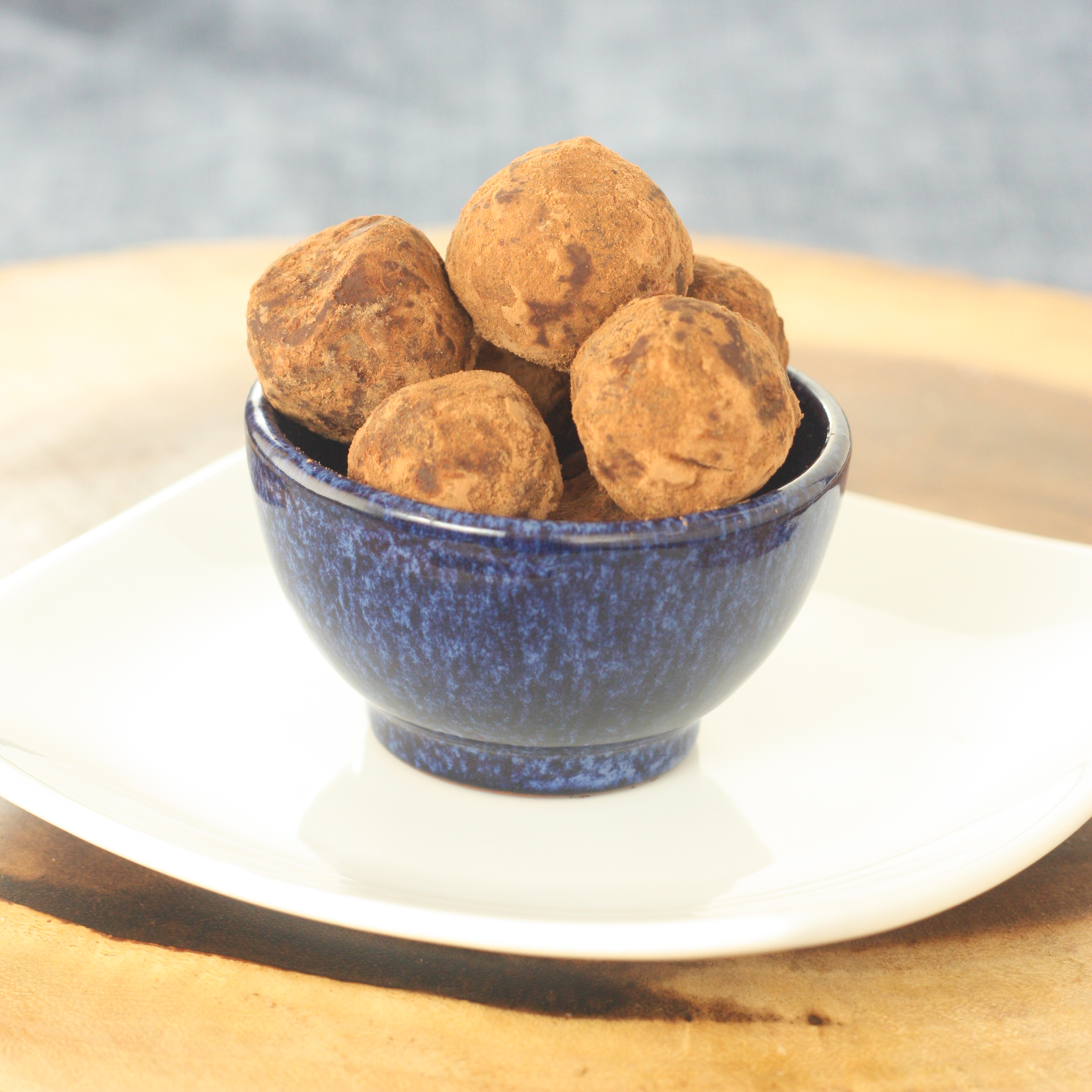 Years ago, when I lived in New York, I would attended the chocolate show every fall. Hundred of vendors selling all kinds of amazing things chocolate related, it was always great fun. They even had a fashion show of dresses made entirely of chocolate. Of course the best part was always the copious  number of samples. After all the chocolate I sampled I would leave with a serious craving for salty protein, but it was totally worth it. One year a Japanese chocolate maker (I no longer remember their name) was sampling these amazing wasabi truffles. Even with all the other chocolate I was eating I kept finding myself wandering back by their booth for another sample. Something about the combination of the spicy wasabi and the smooth creamy chocolate ganache was utterly surprising and totally addictive.
When I saw that the Kosher connection's ingredient for this month's linkup was horseradish I knew that I wanted to try recreating these truffles. Since most wasabi that you get in this country is mostly horseradish anyway it's not quite as much of a stretch as it might seem. (Plus, the idea of making a dessert with fresh or jarred horseradish was less than appealing to me. )
The truffles I made are not exactly like the ones I remember but they are still delicious. The experience of eating them changes as the truffle melts in your mouth. At first bite the taste of the wasabi is notable. Then it fades allowing the smooth creamy chocolate to shine until the flavor finally ends with a bit of lingering heat.  It is subtle but addictive.
I have to admit my first attempt at these truffles came out absolutely awful. It turns out that the intensity of the wasabi powder really comes out only when the powder is combined with moisture. I kept tasting the truffles and adding more wasabi to the coating since they didn't taste flavorful enough to me. When I thought they were good I set them aside and when I came back to sample another one later in the day the wasabi flavor was so strong I could barely eat it. The key to these truffles is certainly subtlety, and in my second attempt I used a much more moderate amount, yielding the perfect balance to these unique truffles.
For other interested horseradish recipes check out the rest of this month's Kosher Connection entries.
Recipe Updates – Delivered Fresh!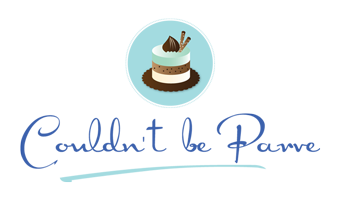 Ingredients & Instructions
Ingredients & Quantities
For the Centers
1 cup (8 oz) canned full fat coconut milk
13 1/2 ounces bittersweet or semisweet chocolate, coarsely chopped
2 teaspoons wasabi powder (I use eden organic)
1 teaspoon vanilla extract
For the Coating
6 Tablespoons cocoa powder
1 teaspoon wasabi powder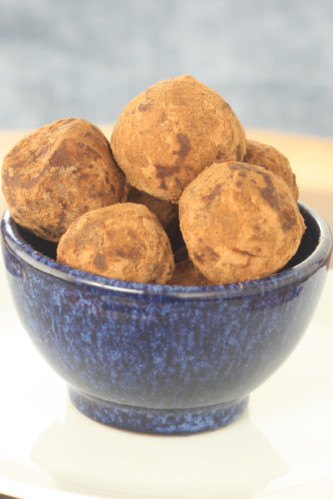 Preparation Instructions
Line a shallow baking pan with plastic wrap leaving enough hanging over the sides to cover the ganache once it is in the pan.
Place the chocolate in a food processor and pulse until finely chopped.
Combine the coconut milk and two teaspoons wasabi powder in a small saucepan and bring to a simmer. (This can also be done in the microwave.)
With the food processor running pour the hot coconut milk over the chocolate. Process until the mixture is smooth and glossy and slightly thickened like pudding. Add the vanilla and process a few seconds more. Do not mix it beyond this point. Immediately scrape the ganache into the lined pan and let cool at room temperature, without stirring or disturbing it.
Once the ganache is cool fold the plastic wrap over it and let set at room temperature for at least several hours, preferably overnight, until firm enough to scoop. Once the ganache has set it can be refrigerated for a day or two or frozen for up to 2 months.
To shape the truffles use a small ice cream scoop or melon baller to form ¾ to 1 inch balls of ganache. Roll them to make them round. (If you have warm hands it may cause the ganache to melt as your roll. Wash your hands in cold water and dry them well after every few truffles) Refrigerate the truffles briefly to allow the balls to firm up slightly.
Combine the cocoa powder and remaining wasabi in a small bowl. Place the truffles in the cocoa powder a few at a time and stir them around to completely coat them. Store in an airtight container for at least three hours before serving. Much of the cocoa powder will soak into the truffle. If desired coat with additional cocoa powder right before serving.
Thank You For Printing This Recipe! Visit Us Again Soon!
Recipe Page: http://www.couldntbeparve.com/recipe/wasabi-truffles/