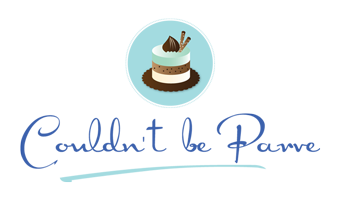 Tu B'Shevat Cookies
January 29, 2010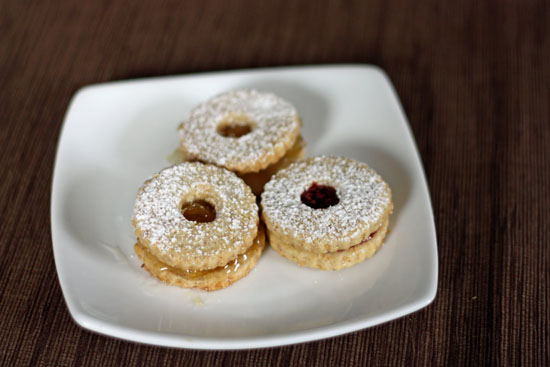 Saturday is Tu B'Shevat, the Jewish holiday celebrating the New Year of the trees. As a kid growing up in Northern California we always held our Tu B'shevat seder outside on the grass and then planted new trees in the back yard. The first bulbs of spring would be beginning to bloom and it was the perfect time of year to plant new trees. I have to admit it that it is a bit harder to feel that kind of tangible connection when I looked out my window this morning and realized that it was snowing, but I love Tu B'Shevat here nonetheless.   It is traditional on Tu B'Shevat to eat fruits and grains that come from the land of Israel. I like eating all the different fruits and nuts commonly served at a Tu B'Shevat seder, but I have to admit I like cookies even more. That's why I decided to make Tu B'shevat themed cookies to have in addition to the fruits and nuts.
Almonds are one of the foods most commonly associated with the holiday because the almond trees bloom in Israel right around this time of year. Because of that I decided that an almond linzer cookie filled with etrog jam would be the perfect thing. There is a custom of eating etrog jam or preserves on Tu B'Shevat. It is said that is brings the blessing of fertility so if that isn't what you are looking for, or you simply don't have any etrog preserves in the house, feel free to use any other good quality jam or preserves.
Almond Linzer Cookies
1 1/2 cups slivered almonds (about 5 ounces), toasted and cooled
2 1/3 cups all purpose flour
3/4 cup sugar
1/2 teaspoon baking powder
1/2 teaspoon salt
1 cup (2 sticks) chilled margarine, cut into 1/2-inch pieces
3 large egg yolks
1 teaspoon vanilla extract
1 teaspoon almond extract
1 cup etrog preserves (or any other jam or marmalade)
Powdered sugar (optional)
Preheat oven to 350°F. Combine nuts and 1/3 cup flour in processor; process until finely ground nuts. Transfer the mixture to the bowl of an electric mixer. Add remaining 2 cups flour and next 3 ingredients to the bowl and mix until combined. Add the margarine and using an electric mixer at low speed, blend ingredients until coarse meal forms (this will take several minutes). Add egg yolks and vanilla. Beat until moist clumps form. Gather dough into ball. Roll out the dough on sheet of parchment paper until it is 1/3 inch thick. Cut out cookies using a round cookie cutter. Using a small cookie cutter or the back of a cake decorating tip cut a small window in the center of half the cookies. Transfer cookies to parchment lined baking sheets, leaving 2 inches between them. Re-roll the scraps and cut out more cookies in the same way.
Bake cookies for 10 minutes, or until golden brown. Let stand one minute and then transfer to a cooling rack.
Once completely cool place a teaspoon of preserves on top of each solid cookie and top with a cut-out cookie. Dust the tops with powdered sugar, if desired.
Recipe Updates – Delivered Fresh!
Thank You For Printing This Recipe! Visit Us Again Soon!
Recipe Page: http://www.couldntbeparve.com/recipe/tu-bshevat-cookies/