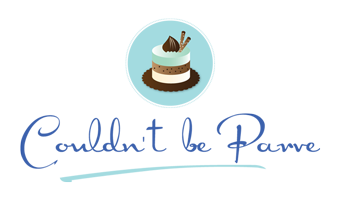 Sour Cherry Pie
July 26, 2009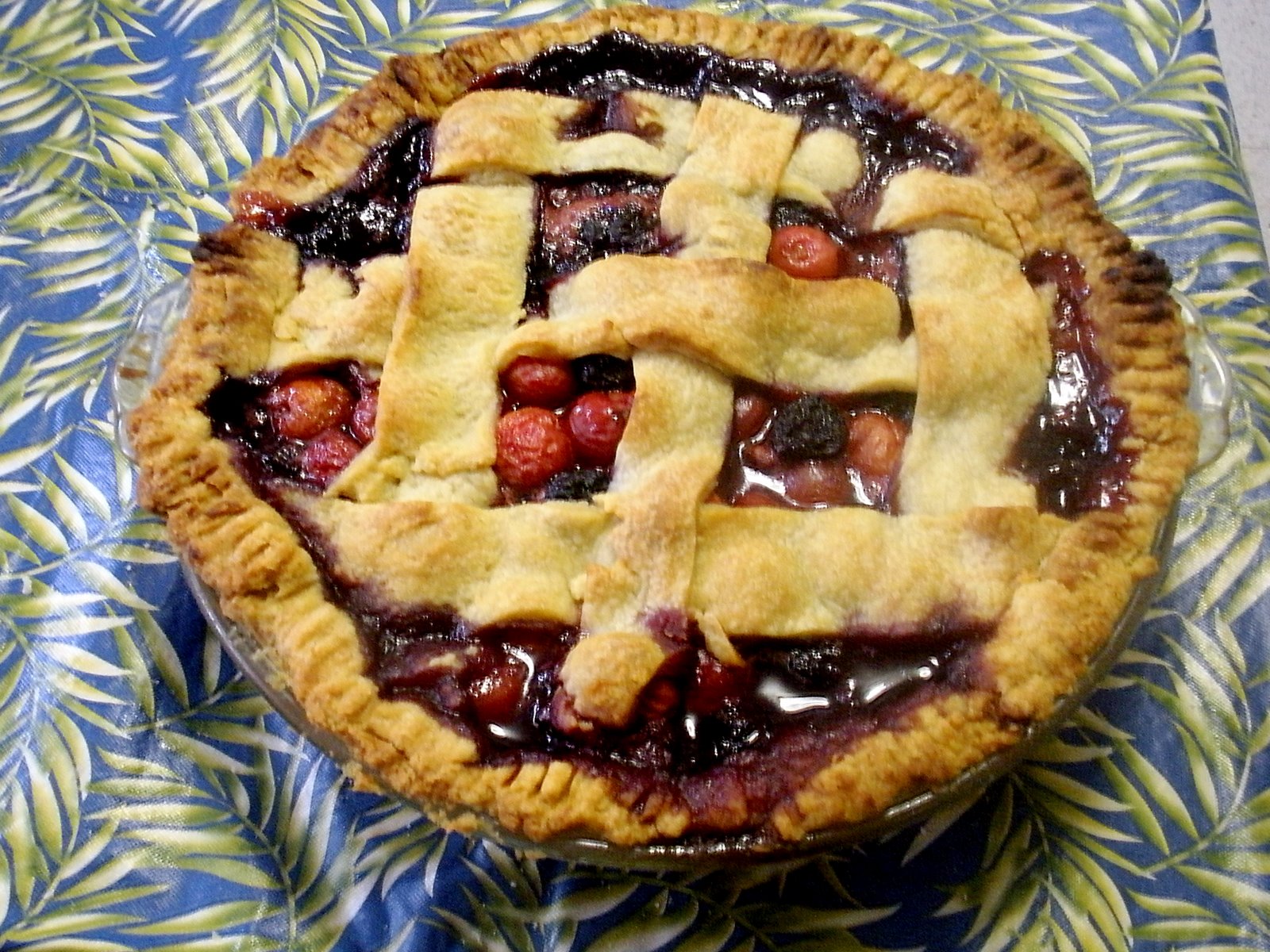 Last week I went to the farmers' market near my house after not having been for several weeks. I didn't know what I was going to find, and I was thrilled with all the different friuts that had come into season since I last had been there. Apricots, plums, peaches, and berries of all types begged to be taken home and devoured. But the thing that had me almost jumping up and down for joy were the flats of sour cherries. I absolutely adore sour cherries and they are a rare treat because they have such a short season. Beacuse I hadn't been planning on going to the farmers' market I was sadly short on cash so I could only buy two boxes, so I knew I had to do something great with them. I contemplated making the sour cherry ginger cheesecake I had made last summer, because the sour cherry compote was one of the best things I have ever eaten, but decided to highlight the cherries even more by making a classic cherry pie.
My parents, who were visiting, and my husband and I all agreed that this was one of the best pies we have ever had. (And that is a big compliment coming from die hard pecan pie fans like my dad and me). An alarming amount dissappeared in one sitting, it was just that good. In fact I liked it so much that I did something unprecedented. After finding more sour cherries at the farmers' market this week, I decided to make the same dessert two weeks in a row. The second time I made
parve vanilla ice cream
to go with it, for pie a la mode.
I am not posting the recipe for the crust I used because although it was tasty I found it almost impossible to work with, so just use your favorite crust in making this pie. The pie itself is very runny, but the sweet cherry juice soaking into the crust is absolutely delicious. It is not an elegant pie but it is worth the mess.
Sour Cherry Pie (Adapted from Epicurious)
Ingredients
Enough crust for a two crust pie
1 cup sugar
3 Tablespoons cornstarch
1/4 teaspoon salt
5 cups whole pitted sour cherries(about 2 pounds whole unpitted cherries. I didn't have quite enough so I added 10 oz frozen sweet cherries and loved the combination)
1 teaspoon fresh lemon juice
1/2 teaspoon vanilla extract
Preheat the oven to 425. Roll out 2/3 of the pie crust and line pie pan leaving a 1/4 inch overhang.
Combine sugar, cornstarch and salt in a medium bowl. Add cherries, lemon juice and vanilla and stir to combine.
Pile filling into prepared crust, mounding it slightly in the center. Roll out remaining crust and use it to make a lattice on top of the pie. Fold bottom crust up over the lattice and crimp to seal.
Place pie on a rimmed baking sheet and bake for 15 minutes. Reduce oven temperature to 375 and bake until the filling is bubbling and the crust is golden brown, about an hour more. If the crust is browning too quickly on the edges place a foil collar around the pie to prevent it from burning.
Recipe Updates – Delivered Fresh!
Thank You For Printing This Recipe! Visit Us Again Soon!
Recipe Page: http://www.couldntbeparve.com/recipe/treasure-from-farmers-market/