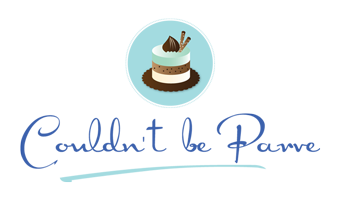 Szechwan Peppercorn Spiced Kumquat Marmalade
June 24, 2012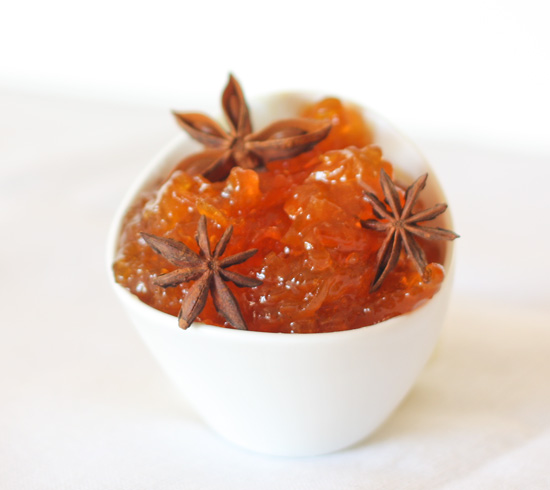 One of the fun things about making homemade jams and preserves (besides hearing the satisfying pop of the lids as they seal) is that you can make all kinds of flavors that aren't available in the stores. While I might occasionally make a straight fruit jam or marmalade if I am overloaded with a particular kind of fruit, I usually prefer to make more interesting combinations by adding herbs or spices (like this strawberry lemon verbena jam). Last month while I was making batch after batch of straight kumquat marmalade I decided to experiment a bit with the flavors. This, and the bourbon ginger kumquat marmalade I will be posting in a few days, are some of the more successful experiments.
This marmalade is inspired by one of my favorite caramel recipes of all time. Rather than using a straight sugar syrup to cook into caramel these candies use the syrup that remained after candying spiced kumquats. They are a bit spicy, a bit tangy and utterly delicious. I have be trying to make them parve, but so far have not been successful, so I decided to take the flavors and turn them into a spiced kumquat marmalade.
The Szechuan peppercorns are what give the marmalade such a distinct flavor. They are not true peppercorns, instead they are what give Szechuan food that mouth numbing quality. If used in too great a quantity they can be unpleasant, but in this marmalade they provide just enough of a tingle to offset the other spices and make you want to go back for more.
Spiced Kumquat Marmalade
inspired by these Szechuan Peppercorn & Kumquat Caramels
makes approximately 2 cups
1 lb kumquats
6 cinnamon sticks, broken
6 star anise
2 tablespoons Szechuan peppercorns
1 vanilla bean
2 cups (15 oz) sugar
2 cups water
Place the cinnamon sticks, star anise, and Szechuan peppercorns in a piece of cheesecloth and tie the top with kitchen twine. Thinly slice the kumquats. The slicing blade on the food processor works well for this. Place the kumquats, sugar, and water in a saucepan. Split the vanilla bean and scrape the insides into the pan. Add the vanilla pod and the cheesecloth bag of spices to the pot.
Cook over medium-high heat, stirring frequently, until the marmalade reaches 220 or is set. (The set can be tested by placing a small dab of marmalade on a plate in the freezer). As the marmalade is cooking remove any pits that float to the top. Remove the cheesecloth bag and the vanilla pods. Transfer the marmalade to clean glass jars and store in the refrigerator for up to a month.
For longer storage use the boiling water canning method and leave a 1/4 inch of head space at the top of each jar. Process for 10 minutes.
Recipe Updates – Delivered Fresh!
Thank You For Printing This Recipe! Visit Us Again Soon!
Recipe Page: https://www.couldntbeparve.com/recipe/szechwan-peppercorn-spiced-kumquat-marmalade/