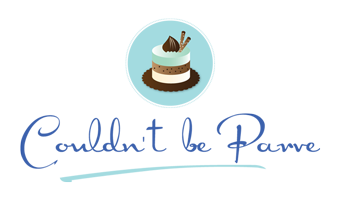 Strawberry-Rhubarb Crisp
March 24, 2009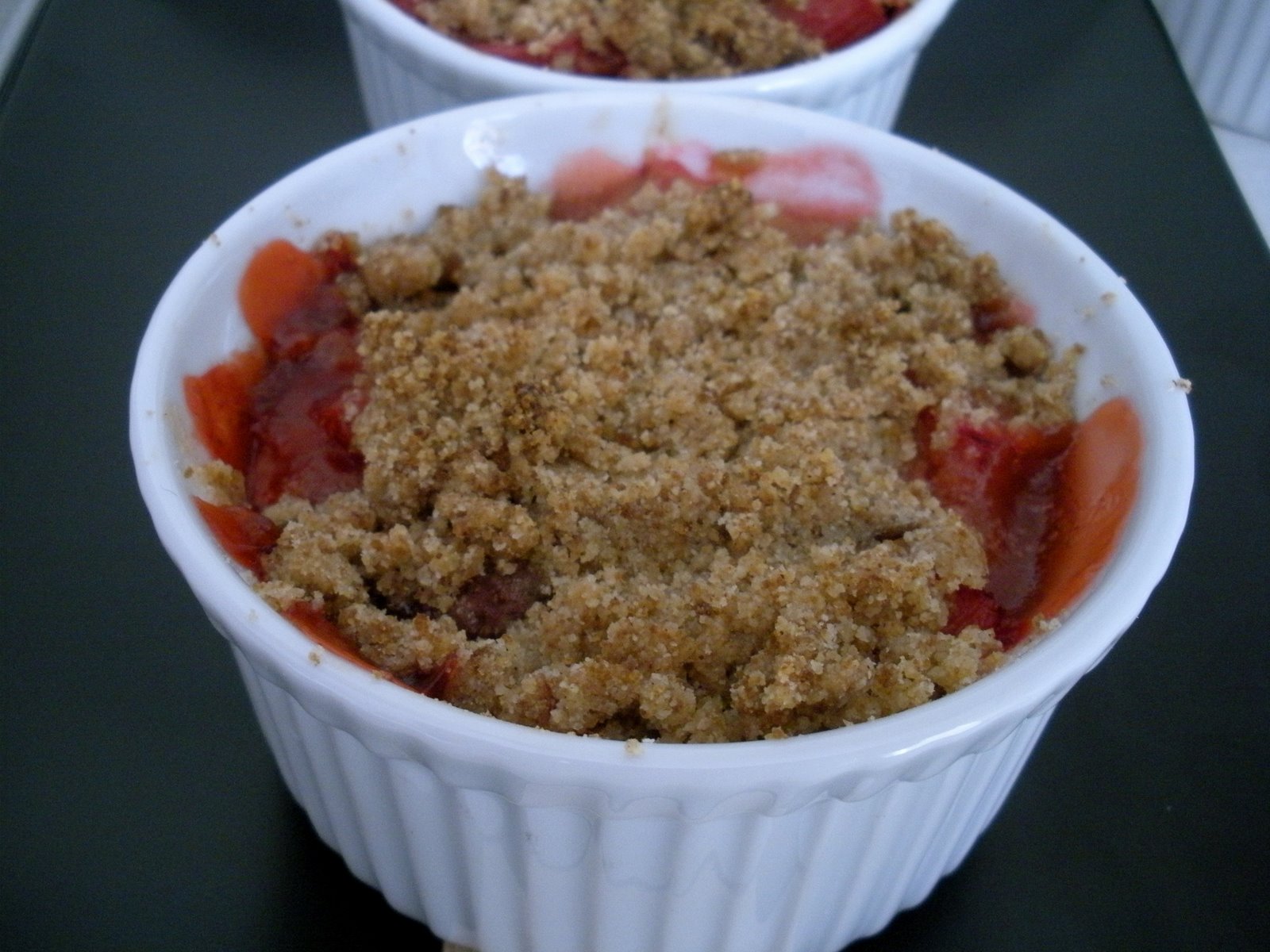 Chocolate and nuts seem to dominate when it comes to Passover desserts. Not that I am complaining. I love chocolate as much as the next person, and it does make for some very tasty desserts. But sometimes it is refreshing to make something different. This strawberry-rhubarb crisp is my seder tradition. I absolutely adore the combination of strawberries and rhubarb, and from the response I always get it seems that many others do too. The crunchy topping pairs well with the soft fruit and it is easy to make in large quantities to feed a seder crowd. For those that will complain that there is no chocolate for dessert at the seder, serve some chocolate walnut cookies  or brownies along side.
The crunchy toping gets extremely soggy if refrigerated, so serve the crisp the same day it is made. It is outstanding when still warm, so if there is oven space to make it right before serving or even just to reheat it I highly recommend it.
Strawberry Rhubarb Crisp (From Gourmet)
Ingredients:
1 1/4 cups sugar
3 Tablespoons potato starch
2 pounds strawberries, trimmed and halved (I always use frozen because they are better this time of year)
1 1/2 pounds rhubarb stalks, cut crosswise into 1/2 inch slices
2 teaspoons fresh lemon juice
1 teaspoon finely grated fresh lemon zest
For streusel topping:
1 1/4 cups matzo cake meal
2/3 cup packed light brown sugar
1/4 cup potato starch
1/2 teaspoon cinnamon
1/4 teaspoon salt
1 1/4 sticks (10 tablespoons) unsalted margarine, cut into pieces and softened
Preparation:
Put oven rack in middle position and preheat oven to 425°F.
Prepare compote:
Stir together sugar and potato starch, then gently toss with strawberries, rhubarb, lemon juice, and zest. Transfer mixture to an ungreased shallow 3-quart (13- by 9- by 2-inch) baking dish.
Whisk together matzo cake meal, brown sugar, potato starch, cinnamon, and salt in a bowl. Blend in butter with your fingertips until mixture forms small clumps. Crumble streusel evenly over top of compote and bake until fruit is bubbling and topping is golden, 40 to 45 minutes.
Cool to warm on a rack before serving.
Recipe Updates – Delivered Fresh!
Thank You For Printing This Recipe! Visit Us Again Soon!
Recipe Page: http://www.couldntbeparve.com/recipe/strawberry-rhubarb-crisp/