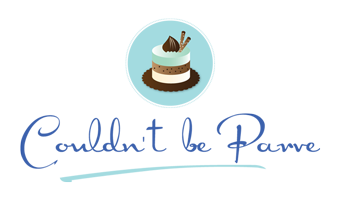 Strawberries with Key Lime Custard
May 28, 2010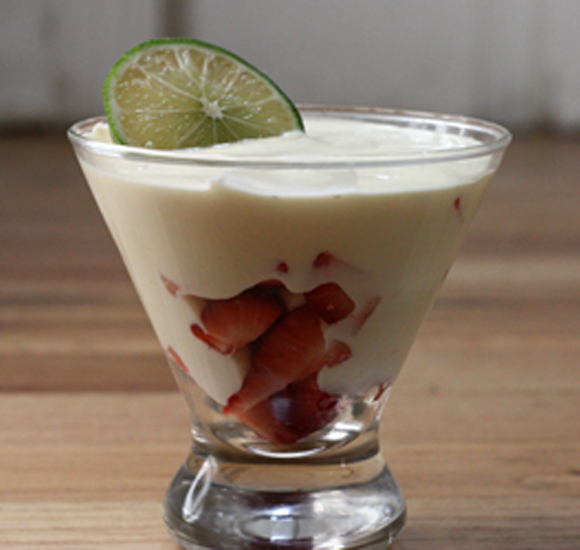 Things have been a bit hectic around here, so my posting schedule has been a bit off lately. The chaos has been caused by all good things, like my husband being ordained as a rabbi and us preparing to move to California, but it still leaves little time for anything else. I will try to get better about posting more regularly but no promises. The next few months are going to be a bit of a whirlwind.
I couldn't let Memorial Day weekend slip past without any desserts to welcome the summer, so here is one  of my newest creations. Strawberries with key lime custard. Summer for me is all about the bounty of fresh produce, and nothing celebrates that better than the fresh strawberries that are just coming into season around here. Since I love the combination of berries and citrus I decided to pair the berries with a key lime custard. The results are delicious. I took the simple route and spooned the custard over berries in a glass.  It can also be dressed up by using the berries and custard as a filling for biscuits to make a new kind of strawberry shortcake. The custard would also make a tasty filling for mini tart shells for a bite sized treat.
The custard is made with citrus curd. I used key lime juice to make the curd, but regular lime or even lemon juice would work as well. Depending on the flavor you may need to add a bit more curd to the custard. The curd can be made a week in advance making this a quick dessert to throw together at the last minute.
Strawberries with Key Lime Custard
Makes 4-6 servings
One large box strawberries
1 (8 oz) container tofutti cream cheese
3/4 cup key lime curd (see recipe below)
Chop the strawberries and divide them among the serving glasses. Combine the cream cheese and curd and beat on low speed until completely combined. Spoon custard over the berries and refrigerate until serving.
Key Lime Curd
grated rind of three limes
1/2 cup Key lime juice
2 yolks and 2 whole eggs
1 tablespoon cornstarch
a scant cup (7 oz) sugar
1 tablespoon neutral vegetable oil
Combine all the ingredients except oil in a saucepan. Whisk to combine. Cook, stirring constantly over medium-heat, until the curd thickens enough to coat the back of a spoon. Strain the mixture and stir in the oil. Place in the refrigerator to chill for 1-2 hours or until set. Can be made up to a week in advance.
Recipe Updates – Delivered Fresh!
Thank You For Printing This Recipe! Visit Us Again Soon!
Recipe Page: http://www.couldntbeparve.com/recipe/strawberries-with-key-lime-custard/