Snickerdoodles
January 21, 2010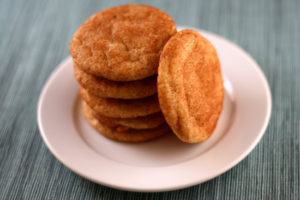 Snickerdoodles are a cookie that I often, regretfully, forget about when choosing a cookie to make  (chocolate and peanut butter are usually the major players in this house). Before this week it had been ages since I had them. When a friend asked me to make snickerdoodles for his senior sermon I happily obliged, and boy am I glad I did.
Deceptively simple yet alluringly delicious I found it hard to restrain myself from eating them all. I remembered how much I love these cookies, and have been kicking myself for forgetting about them. Crispy on the edges, chewy in the center and completely coated in cinnamon sugar, these are the perfect cookie jar cookie. I won't be forgetting that again.
Recipe Updates – Delivered Fresh!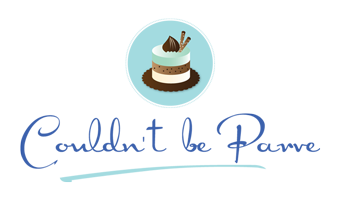 Ingredients & Instructions
Ingredients & Quantities
1/2 cup (4 oz) salted margarine, softened
1/2 cup (4 oz) shortening (I use Spectrum Organic)
1 1/2 cups granulated sugar
2 eggs
3 cups (13.5 oz) all-purpose flour
2 teaspoons cream of tartar
1 teaspoon baking soda
pinch of salt (increase to 1/4 tsp if using unsalted margarine)
2 teaspoons cinnamon
2 teaspoons granulated sugar
Preparation Instructions
Using an electric mixer cream together the margarine, shortening and sugar. Add eggs and beat until thoroughly combined.
In a separate bowl, combine all dry ingredients except the 2 tablespoons sugar and 2 teaspoons cinnamon listed last. Mix the dry ingredients into the creamed mixture.
Refrigerate the dough for at least 15 minutes (this makes it easier to handle). While the dough chills, stir the 2 tablespoons of sugar and the 2 teaspoons of cinnamon together in a bowl.
Preheat the oven to 375 degrees. Form dough into balls the size of small walnuts (I use a tablespoon cookie scoop). Roll the dough balls in the sugar/cinnamon mixture.
Place 2 inches apart on an ungreased baking sheet. Bake for 8 minutes, rotating the cookie sheet in the oven at the halfway point. They are done when they look puffed in the middle and slightly brown at the edges (the tops of the cookies will form cracks). Be careful not to overcook.
Remove cookie sheet from the oven and let cookies sit on it for another minute or so before removing to cooling rack; cookies will flatten out as they cool.
Thank You For Printing This Recipe! Visit Us Again Soon!
Recipe Page: http://www.couldntbeparve.com/recipe/snickerdoodles-forgotten-cookie/