S'more Cookie Pops
July 9, 2014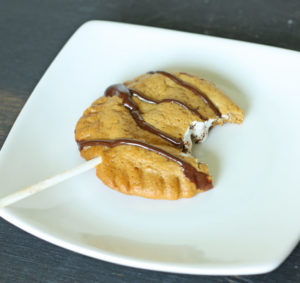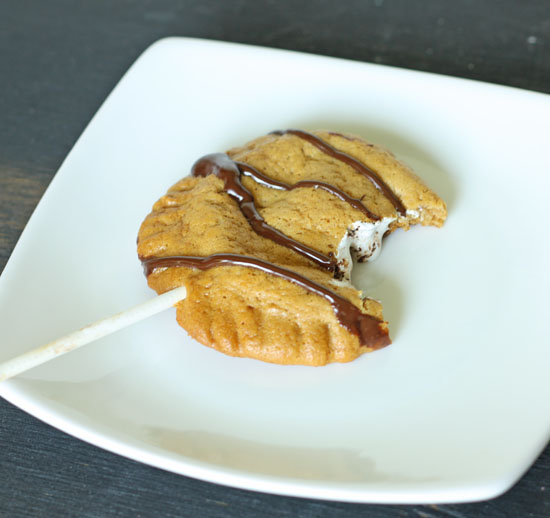 This last week we went camping at Big Basin Redwoods State Park. I love camping because it allows us to be completely unplugged for a few days. With no cell reception there is no way to even check email and it is nice to have nothing to do but sit around the campfire and talk. Not to mention that I love being among all the huge redwoods. There is something so majestic about them and being there makes me feel calm and at peace. Well, as at peace as you can be when camping with three small children.
The kids love camping but I have to say that by far their favorite part of camping is the s'mores (and the hot cocoa with marshmallows in the morning.) And frankly I can't blame them, I love s'mores too. There is something utterly addictive about toasty melty marshmallows that makes people dream of s'mores. Nothing quite tops the perfectly toasted marsmallow right out of the fire, but I love to capture that flavor and feeling by reimagining s'mores in all kinds of different ways (like truffles or hamentashen).
This is my latest indoor s'more creation. S'more cookie pops. A graham cracker flavored cookie filled with oozy marshmallow and melty chocolate, it is all the flavors of a s'more in a soft cookie. And it is even more fun because it is on a stick! The cookie is delicious when still slightly warm so that the chocolate is melty, but it can also be served once it cools because the marshmallow fluff stays soft and gooey rather than solid marshmallows which get hard when they cool.
While these will never replace all the is wonderful about a gooey marshmallow roasting over an open fire, they do make a great portable substitute.
Recipe Updates – Delivered Fresh!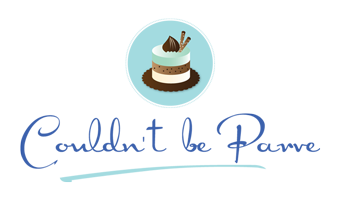 Ingredients & Instructions
Ingredients & Quantities
3 cups (13.5 ounces or 375 grams) unbleached all-purpose flour 1 cup (176 grams) dark brown sugar, lightly packed 1 teaspoon (6 grams) baking soda 3/4 teaspoon kosher or coarse sea salt (4 grams) 7 tablespoons (3 1/2 ounces or 100 grams) margarine, cut into 1-inch cubes and frozen
 (if using salted margarine decrease salt slightly) 1/3 cup (114 grams) mild-flavored honey, such as clover 5 tablespoons (77 grams) almond milk or soy milk 2 tablespoons (27 grams) pure vanilla extract 1/2 cup marshmallow fluff 3 ounces (83 g) finely chopped chocolate 2 ounces melted chocolate for decorating (optional)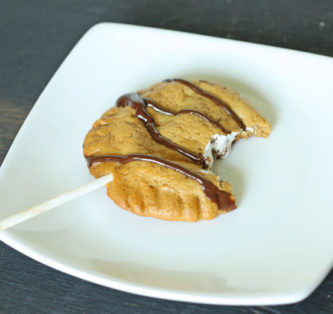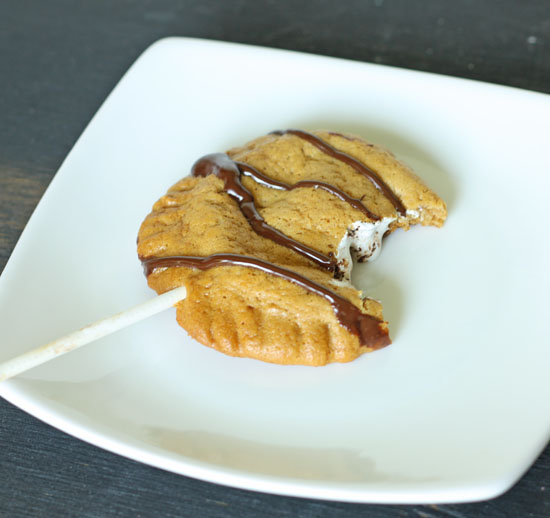 Cooking Instructions
Combine the flour, brown sugar, baking soda, and salt in the bowl of a food processor fitted with the steel blade or in the bowl of an electric mixer fitted with the paddle attachment. Pulse or mix on low to incorporate. Add the margarine and pulse on and off on and off, or mix on low, until the mixture is the consistency of a coarse meal.
In a small bowl, whisk together the honey, milk, and vanilla extract. Add to the flour mixture and pulse on and off a few times or mix on low until the dough barely comes together. It will be very soft and sticky. Lay out a large piece of plastic wrap and dust it lightly with flour, then turn the dough out onto it and pat it into a rectangle about 1-inch thick. Chill it until firm, about 2 hours or overnight.
Preheat the oven to 350. Remove half of the dough from the refrigerator and roll it out between two pieces of parchment paper. Cut out two inch circles using a round cookie cutter or the top of a drinking glass and transfer the circles to a parchment lined cookie sheet. (If the dough gets too sticky while working with it place the parchment with the dough on a cookie sheet in the freezer for a few minutes) Place a cookie stick on top of each cookie, making sure at least one inch of the stick is on top of the cookie. (The stick should go just about to the middle of the circle.) Place about a teaspoon of marshmallow fluff in the center of each circle and sprinkle with about a teaspoon of the finely chopped chocolate. Marshmallow fluff is very sticky so the easiest way to push it off the spoon onto the dough is with a slightly wet finger. Make sure to leave a half inch border around the edge. Roll out the remaining dough and cut out circles. Top each cookie with filling with another dough circle. Press down firmly all around the edges to seal the cookie, making sure to press down especially well right over the stick.
Bake the cookies for 10-12 minutes, or until set. Transfer to a cooling rack and let cool until only slightly warm before enjoying. (The cookie will be too soft to pick up with the stick if it is not mostly cool.) If desired drizzle the cooled cookies with melted chocolate.
Recipe Yield
Approximately 20
Thank You For Printing This Recipe! Visit Us Again Soon!
Recipe Page: http://www.couldntbeparve.com/recipe/smore-cookie-pops/