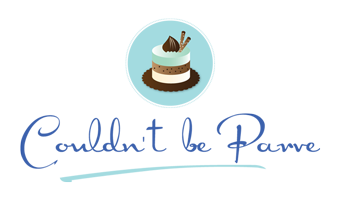 Pumpkin Cheesecake Bars
November 16, 2008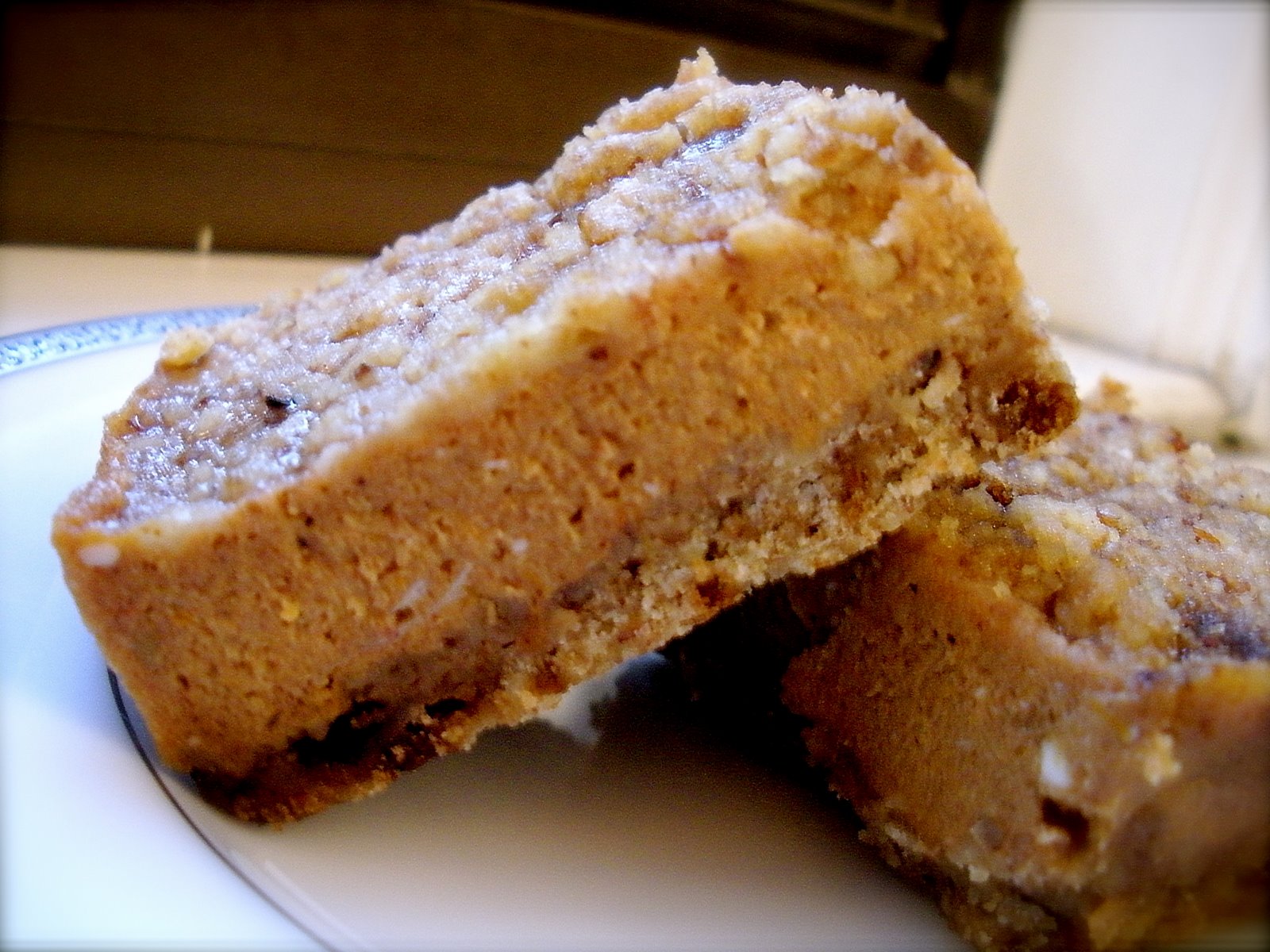 It seems that at this time of year I find myself gravitating towards recipes full of fall fruits and spice. Now I know that pumpkin isn't really a fruit, but for the purposes of desserts I consider it close enough. I have been experimenting with pumpkin recipes this fall, but so far haven't had much success (the two versions of marshmallows I tried came out awful)!
I came across a recipe for Pumpkin Cheesecake Spice bars on Cookie Madness and, wanting to make them, put them on the list of suggested baked goods I could make for a small scale catering event that I am doing for a friend.
Needless to say, she picked them, so I had to test the recipe before making them for 60 people.
After tasting them if you asked me what the bars were called I would have said "Pumpkin Pie Bars" without missing a beat. They taste almost exactly like pumpkin pie, with a slight denseness from the cream cheese. I didn't really taste the "cheesecake" part, but the bars were tasty none the less. I will be perfectly honest, I didn't think they were "wow" but they were a perfectly satisfying fall dessert.
My friend approved the taste test, so I will be making many more of these in the near future.

Pumpkin Cheesecake Spice Bars
Yield: 8 inch pan

Ingredients:
Crust & Topping: 
1 cup all purpose flour 
1/3 cup brown sugar, packed 
Slightly rounded 1/8 teaspoon salt (omit if using salted butter) 
5 tablespoons cold unsalted margarine 
1/2 cup finely chopped, toasted pecans
Filling: 
8 ounces Toffuti cream cheese, softened 
3/4 cup granulated sugar 
1/2 cup canned pumpkin 
1 1/2 teaspoons ground cinnamon 
1 teaspoon allspice 
1 teaspoon vanilla extract 
2 lightly beaten eggs
Preheat oven to 350 degrees F. Line an 8 inch square metal pan with non-stick foil.
Preparation:
In a mixing bowl or food processor, combine flour, brown sugar and salt. Add margarine and cut or pulse until mixture is very crumbly. Stir in pecans. Measure out 3/4 cup mixture for topping, then press remaining mixture into bottom of pan. Bake for 13-15 minutes. You'll know it's time to take it out because it will smell really good.
In a large bowl, beat together cream cheese, granulated sugar, pumpkin, cinnamon, allspice, and vanilla; Stir, do not beat, in the eggs. Pour over crust and sprinkle with reserved topping. Bake an additional 30 minutes or until top is brown. 
Cool completely on a wire rack. Lift from pan by grasping foil. Lay on a cutting board and score into bars.
These may be served room temperature or chilled.
With such a small amount of pecans, you might want to toast them in the microwave. Spread pecan halves on a paper towel and microwave chopped pecans for 2 minutes or until they start to shine and release their oils. Let them cool, then chop.
Recipe Updates – Delivered Fresh!
Thank You For Printing This Recipe! Visit Us Again Soon!
Recipe Page: http://www.couldntbeparve.com/recipe/seasonal-squash/