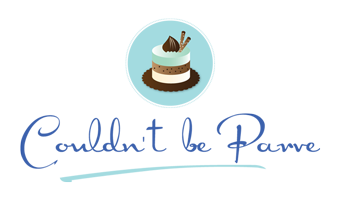 Roasted Pear Amaretto Trifle
October 26, 2009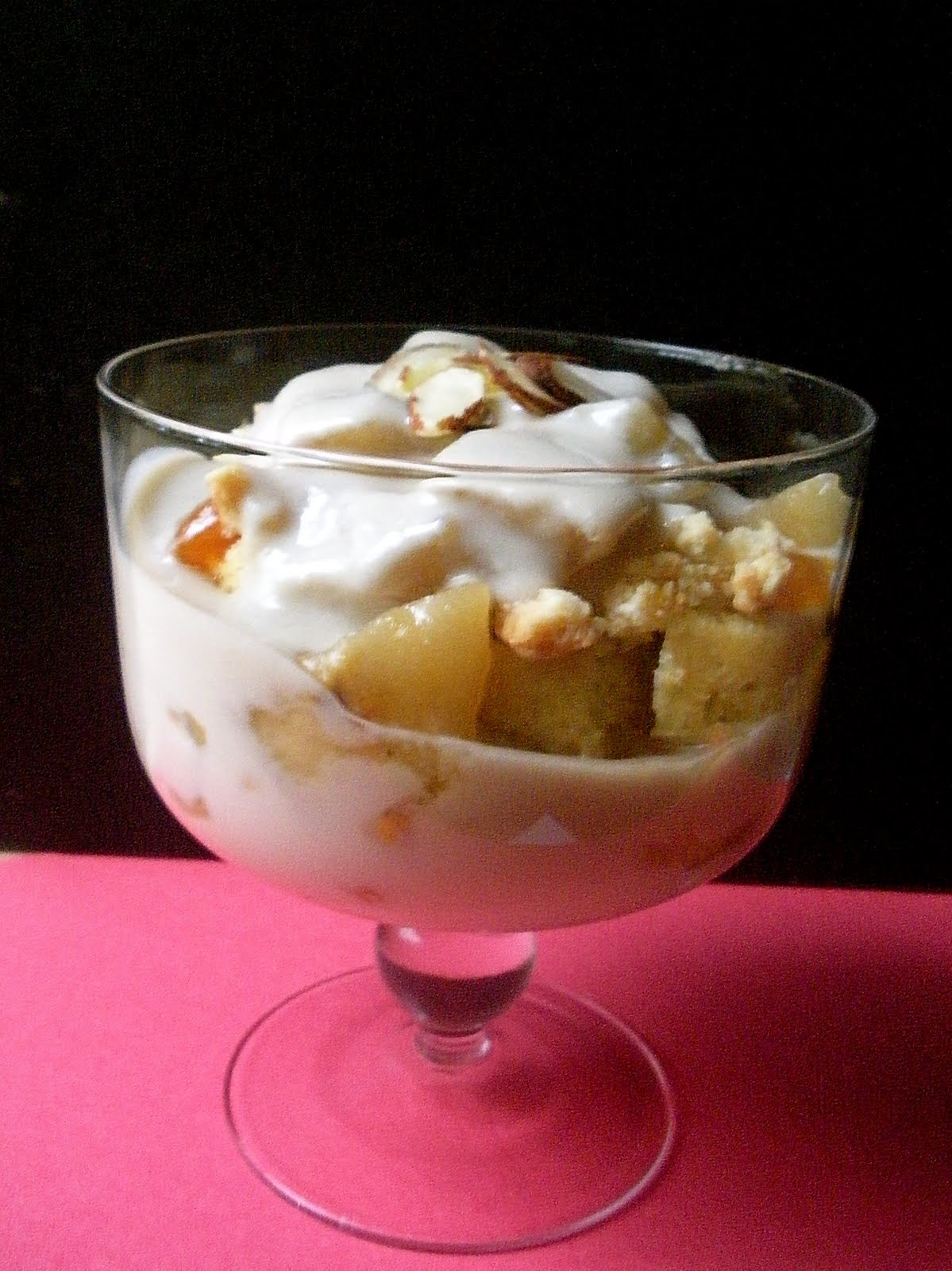 Trifle is one of my favorite desserts. A layered dessert consisting of sponge cake, fruit, and pastry cream, there is something both elegant and comforting about it at the same time. I love the interplay of textures and flavors, and the beauty of layers in a clear glass bowl gets me every time. Until recently I had been known to make a dairy meal just so that I could serve a trifle for dessert, and this
Roasted Pear Amaretto Trifle
is one of my all time favorites. Sweet roasted pears complimented by the crunch of almond cookies and creamy amaretto pastry cream is truly enough to make me swoon. All the components can be made the day ahead and assembled up to 10 hours before serving. Perfect for a busy day with a lot of last minute cooking. I am very pleased that with a bit of tinkering I was finally able to create a parve almond pastry cream that is delicious and luscious enough to use in any application. This trifle was the first thing I made with the parve pastry cream but I am sure I will be making it often for a wide range of pastry uses.
As you can see from the picture this batch of pastry cream came out a bit runny. That is because I didn't cook it long enough, but didn't feel like wasting the ingredients to make it again since it tasted good anyway. If cooked according to the recipe it will firm up and have the consistency of regular pastry cream.
Yield: Makes 8 generous servings
Amaretto Pastry cream (adapted from Tartine)
3/4 cup + 1 1/2 Tablespoons (6 oz) sugar 
2 Tablespoons Amaretto liqueur
2 teaspoons vanilla extract
3/4 teaspoon almond extract
6 Tablespoons (3 oz)margarine
Have a bowl ready to cool the pastry cream and set a fine mesh strainer over it. In another bowl mix together the sugar and cornstarch, then whisk in the eggs. Continue whisking until the mixture is smooth. 
Heat the Mimiccreme and salt until hot, just under a boil. Slowly pour about one third of the hot mimiccreme into the egg mixture, whisking constantly. (This is easiest if you set the bowl with the eggs on a damp kitchen towel which will hold the bowl in place leaving one hand free for pouring and the other for whisking.) Pour the egg mixture back into the hot mimiccreme and continue whisking over medium head until the custard is as thick as lightly whipped cream, about 2 minutes. Make sure to whisk all the way to the bottom and around the sides to make sure the custard cooks evenly. In order for the cornstarch to cook and thicken fully, the mixture must come just to a boiling point. Remove the pan from the heat when you see a few slow bubbles and immediately pour it through the strainer into the bowl. Stir in the extracts and amaretto. 
Let the pastry cream cool for 10 minutes, stirring occasionally to release the heat and prevent a skin from forming on top. Cut the margarine into 1 tablespoon pieces. When the pastry cream has cooled for 10 minutes (it should be about 140F) whisk the margarine into the pastry cream 1 tablespoon at a time, whisking until smooth between each addition. Cover the cream with plastic wrap, pressing the plastic wrap directly on the surface to prevent a skin from forming, and chill until cold. Pastry cream will keep, well covered, in the refrigerator for up to 5 days.
Roasted Pears
8 firm but ripe Bosc pears (about 3 1/4 pounds), peeled, halved lengthwise and cored
2 Tablespoons lemon juice
Preheat the oven to 400. In a medium bowl combine the sugar and lemon juice. Add the pears and toss to combine. Place pears cut-side down on a heavy rimmed baking sheet and scraping any remaining sugar mixture from bowl on top of them. Roast until tender and golden brown in spots, turing occasionally, about 40 minutes. Let cool then cut the pears into 1/2 inch pieces. Transfer them to a bowl and add any juices from the pans. (Can be done 1 day ahead, cover well and refrigerate.)
For Assembly
42 (about) day-old soft ladyfingers (from about three 3-oz packages). Let them sit out open overnight to firm up. (If you cannot find soft ladyfingers, any sponge cake cut into strips and left out over night will work.)
1 1/2 cups coarsely crushed amaretti cookies, almond macaroons (not the passover coconut kind) or crunchy almond horns 
3/4 cup apricot fruit spread or preserves
Arrange 13 to 14 ladyfingers in the bottom of an 8-inch, 3-quart trifle bowl, trimming to fit tightly. Sprinkle 1/2 cup crushed cookies over the lady fingers. Dot with 1/4 cup fruit spread. Top with 1 cup roasted pears. Drizzle 1 tablespoon brandy and 1 tablespoon amaretto over it. Spread one cup of pastry cream on top. Repeat layering 2 more times. Use any extra remaining pastry cream on the top layer. 
Cover and refrigerate until firm, at least 4 hours. If desired garnish with toasted slivered almonds right before serving.

Recipe Updates – Delivered Fresh!
Thank You For Printing This Recipe! Visit Us Again Soon!
Recipe Page: http://www.couldntbeparve.com/recipe/roasted-pear-amaretto-trifle/