Rhubarb Sorbet
May 21, 2013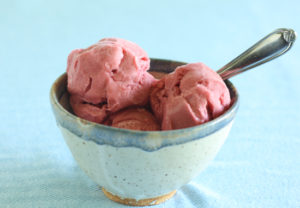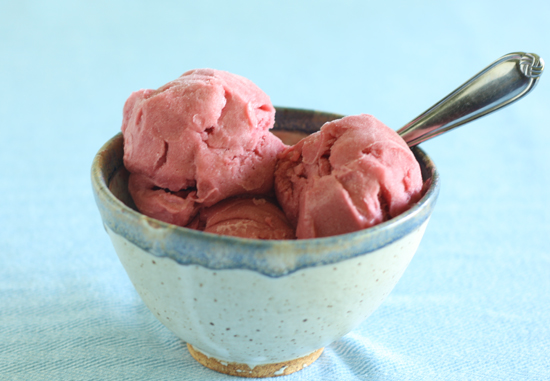 When I was a child I went to summer camp on a working farm. I have lots of fond memories of the camp, but one of my favorite times at camp was when they would take us around the garden cutting pieces off of the different vegetables and herbs for the kids to sample. My favorite was the fresh rhubarb. It is quite sour to eat plain, and most of the kids didn't like it,  but since I love sour things that just meant more for me! (I also peel and eat meyer lemons like you would an orange. Sprinkled with a bit of salt they are a fantastic snack). For some reason all my attempts to grow rhubarb in my own garden have failed so I eagerly look forward to rhubarb showing up in the stores an markets each spring. Store bought rhubarb tends to be more sour than the freshly cut rhubarb I remember so even I need to cook it with some sugar before I eat it but that doesn't stop me from buying it in huge quantities. I usually just make a simple sauce that I use atop yogurt but we had some friends coming over for dinner so I decided to turn the rhubarb into a light refreshing dessert instead. Rhubarb pie is one of my favorite things but we were having such a heavy meal (my friend's grandmother cooked a whole Persian feast for us!) that I thought even pie would be too much for dessert. So I made a rhubarb sorbet and some lemon cornmeal cookies and it was just about perfect.
Rhubarb naturally has a lot of pectin, which is why it is great for pie and jam. It also makes for an amazingly silky creamy sorbet that keeps well in the freezer without getting icy. I have been eating the leftovers a spoonful at a time and it has stayed much softer and creamier than most sorbets. The rhubarb flavor shines through beautifully, unadulterated by the usual addition of strawberries, so it is perfect for a rhubarb lover like me. Paired with some crisp sugar cookies it is the perfect light dessert. It also makes a fantastic rhubarb spritzer!
Recipe Updates – Delivered Fresh!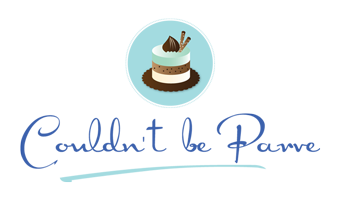 Ingredients & Instructions
Ingredients & Quantities
Recipe adapted from
Bon Appetit
1 cup plus 2 tablespoons (8 oz) sugar
1 cup (8 oz) water
3 tablespoons (1.5 oz) fresh lemon juice
1 pound fresh rhubarb, cut into 1-inch pieces
2 tablespoons light corn syrup*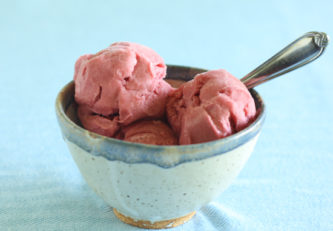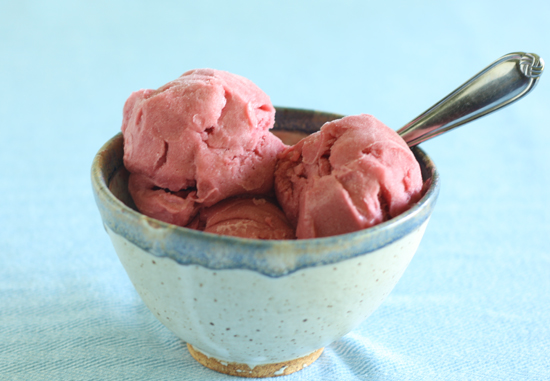 Preparation Instructions
Combine the sugar, water and lemon juice in heavy large saucepan. Bring the mixture to boil a boil, stirring frequently until the sugar dissolves. Add the rhubarb. Reduce the heat and simmer until the rhubarb is tender , about 10 minutes. Transfer the mixture to a food processor or blender and puree until smooth. (An immersion blender works well too). Stir in the corn syrup. Refrigerate the mixture until cold, about 1 hour.
Transfer the rhubarb mixture to an ice cream maker and process according to the manufacturer's instructions. Place the sorbet in an air tight container and freeze until firm. (Can be prepared up to 3 days ahead. Keep frozen.)
*If making this for Passover substitute Marshmallow Syrup for the corn syrup or simply leave it out. The final product will not be quite as creamy if you simply omit it but will still be delicious.
Recipe Yield
1 scant quart
Thank You For Printing This Recipe! Visit Us Again Soon!
Recipe Page: http://www.couldntbeparve.com/recipe/rhubarb-sorbet/