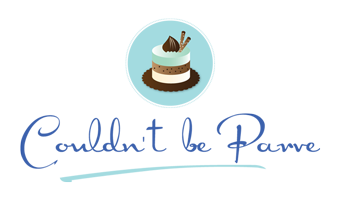 Raspberry Mousse
January 7, 2010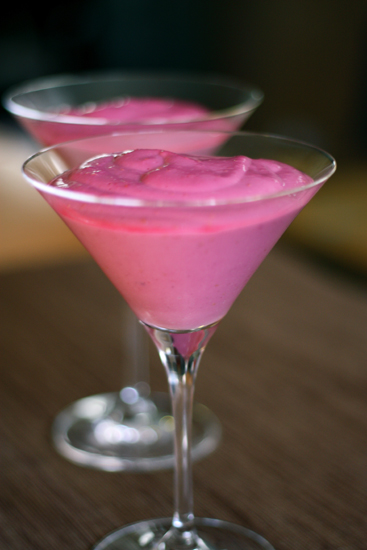 This time of year I often find myself feeling like my body needs a bit of detoxing. After all of the overindulgence of the holidays fresh lighter foods seem more appealing to me than their heavier counterparts. The same goes for desserts. Don't worry, I will be back to making insanely rich decadent things soon, I can't stay away from chocolate for long. Until then it seems like the perfect time to try a tofu-based fruit mousse. I have heard high praise for tofu-based desserts but have been a bit reticent to try them. My first attempt, a blueberry mousse, was terrible and it has taken me many months to be willing to try again. This time I decided to make a raspberry mousse from baking bites.
The mousse was smooth and creamy with a nice raspberry flavor. The texture was a bit more like a pudding than a light airy mousse but was delightful none the less. I detected just a hint of an aftertaste from the tofu but that may have been because I was looking for it. I ate an entire bowl trying to decide if the aftertaste was really there or not, so clearly it did not get in the way of my enjoyment. Even better, the mousse is simple and quick to make. Simply puree the ingredients in the blender until smooth, strain, chill and serve. I wouldn't say it was my favorite dessert, and it might need a bit of tweaking before
I would serve it to company, but it certainly couldn't be easier.
Silken Rasperry Mousse (adapted from Baking Bites)
12-oz. tofu (silken)
1 1/2 cups raspberries (approximately 7 1/2 oz, frozen are fine)
1/2 cup sugar
1/2 tsp vanilla extact
Combine all ingredients in a food processor or blender and blend until very smooth, about 6 minutes. Pass the mixture through a fine-mesh sieve to remove the seeds. (If the seeds don't bother you, skip this step). Divide into individual serving dishes and chill for at least two hours before serving. Garnish each portion with fresh whole raspberries if desired.
Serves 4.
Recipe Updates – Delivered Fresh!
Thank You For Printing This Recipe! Visit Us Again Soon!
Recipe Page: http://www.couldntbeparve.com/recipe/raspberry-mousse/