Raspberry Lemonade Marshmallows for a Great Cause
May 12, 2011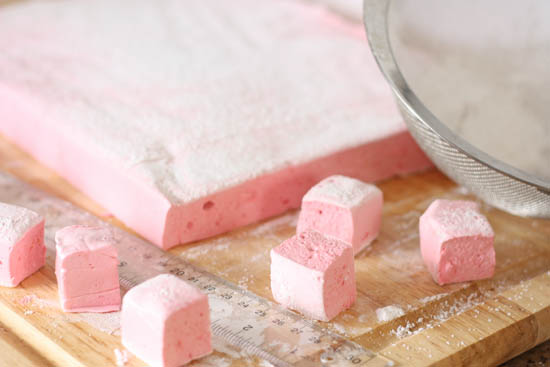 These marshmallows are like eating a bite of summer. The sweetness of raspberry lemonade captured in a cloud of fluffy marshmallow. Perfect for imagining you are on the back porch sipping a big glass of lemonade and enjoying the summer weather. I make a lot of marshmallows and these are absolutely one of my favorites. Simply put, they make me smile. And that is why I am making them for the San Francisco Food Blogger Bake Sale this weekend. Because everyone should be able to enjoy a bite of summer, with or without a back porch.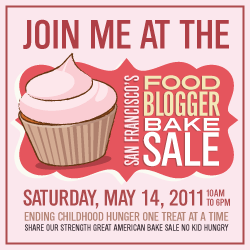 For anyone who is interested in going here is the information about the bake sale. It is raising money for a really great cause, which is a great excuse to buy sweets for the greater good.
For those of you who can't make it to the bake sale you should still try these marshmallows, so I am posting the recipe below.
Recipe Updates – Delivered Fresh!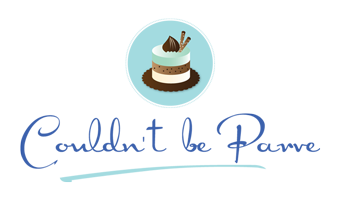 Raspberry Lemonade Marshmallows for a Great Cause
Approximately 90 1-inch marshmallows
Raspberry Lemonade Marshmallows for a Great Cause
Ingredients & Instructions
Ingredients & Quantities
For Raspberry puree
1 (10 oz) bag frozen no-sugar added raspberries, thawed
For Marshmallows
2/3 cup raspberry puree 3 tablespoons (27 grams) powdered gelatin* ¾ cup freshly squeezed lemon juice, strained 1 cup corn syrup** pinch of salt 1 1/2 cups granulated sugar 1 tablespoon finely grated fresh lemon zest 1/2 cup cornstarch 1 ½ cup confectioners' sugar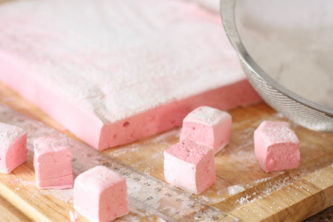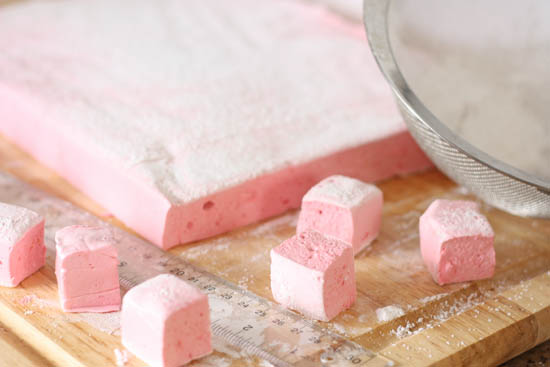 Preparation Instructions
Lightly spray an 11 x 15 jelly roll pan or 9×13 baking pan with non-stick cooking spray, then rub gently with a paper towel to distribute the spray and leave just the merest sheen of oil on the sheet. Similarly, lightly spray a large offset spatula and set beside the prepared tray.
Cooking Instructions
To make the puree
Puree raspberries in a food processor or blender. Pour the puree into a fine mesh strainer set over a bowl and use a spoon to force the puree through the strainer, leaving the seeds behind. Alternatively, run the raspberries through a food mill to remove the seeds. There may be more puree than is needed for the marshmallows. Store the remainder in the refrigerator. (Lightly sweetened it makes a delicious sauce)
To make the marshmallows
Combine the raspberry puree and the gelatin in a medium bowl and whisk until well blended and smooth. Set aside. Combine the lemon juice, corn syrup, salt and sugar in a 6-quart saucepan and place over medium heat. When mixture boils, brush down the sides of the pan above the upper surface of the syrup with a clean, moistened pastry brush, or cover the pot with a lid for two minutes to allow the condensation to dissolve any lingering crystals.
Place a candy or instant read thermometer into the syrup and continue to cook, without stirring, until syrup reaches 240F. Do not stir the mixture once you remove the lid. Once it reaches 240F remove the pan from heat and carefully stir in the gelatin mixture.
Pour the mixture into the bowl of an electric stand mixer fitted with the whisk attachment. Quickly cover bowl with loosely draped plastic wrap or a clean kitchen towel in order to avoid splatters, and gradually increase the mixer speed to "high". Whip mixture for 12 minutes. Add the lemon zest and whip for an additional 30 seconds.
Scrape mixture into prepared pan and spread out smooth with oiled offset spatula. (A wet spatula or wet hands work well too) Set marshmallow aside, uncovered, at room temperature for at least 4 hours or over night before cutting.
Before cutting the marshmallows, combine the cornstarch and confectioners sugar in a large bowl. Cut marshmallows with a lightly oiled knife or pizza cutter and break into individual pieces. It may be necessary to wash and re-oil the knife if it gets sticky. Alternatively, coat the knife with the cornstarch mixture before cutting and when it starts to get sticky re-coat it. Toss the cut marshmallows with the cornstarch mixture to completely coat. Transfer marshmallows to a fine mesh strainer and shake as much of the excess starch off as possible.
Recipe Yield
Approximately 90 1-inch marshmallows
Thank You For Printing This Recipe! Visit Us Again Soon!
Recipe Page: http://www.couldntbeparve.com/recipe/raspberry-lemonade-marshmallows-for-a-great-cause/