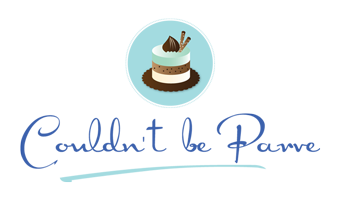 Raspberry "Buttermilk" Cake
August 27, 2011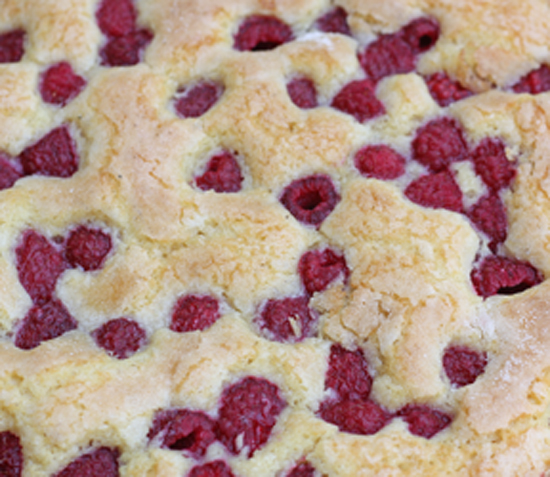 [donotprint]All summer long I have been buying basket after basket of berries with the intention of making delicious desserts with them. Without fail it seems like by the time I turn around they are gone, eaten before I can do anything with them. And I am as much to blame as anyone else in my family. I can't help it. With fruit this good it almost seems a shame to do anything more with them than just eat them straight or add them to my morning yogurt.
But the one thing I have been itching to make is a lemony buttermilk cake surrounding fresh delicious berries. I finally made it a few weeks ago. I started mixing up the batter almost as soon as I got home from the farmers market, in order to guarantee that the berries wouldn't disappear again before I could make the cake. The cake tasted exactly as good as I imagined it would. Tangy raspberries perfectly offset by the sweet, light lemony cake. This isn't a fussy cake. It is an afternoon tea or causal brunch cake. Deliciously satisfying without being at all heavy. The way a summer cake should be.
In making this cake I used cultured coconut milk (it used to be called coconut kefir) in place of the buttermilk. It works great and I like to keep a bottle around for baking with, but feel free to substitute soy-milk curdled with a bit of lemon juice if you don't happen to have the cultured coconut milk on hand.
[/donotprint]
[print_link]
Raspberry Buttermilk Cake
(adapted from Smitten Kitchen, originally from Gourmet Magazine)

Makes one thin 9-inch cake, serves 6-8
1 cup (130 grams) all-purpose flour

1/2 teaspoon (2 grams) baking powder

1/2 teaspoon (2 grams) baking soda

1/4 teaspoon salt

1/2 stick (56 grams) margarine

2/3 cup (146 grams) plus 1 1/2 tablespoons (22 grams) sugar, divided

1/2 teaspoon pure vanilla extract

1/2 teaspoon finely grated lemon zest 

1 large (57 grams) egg

1/2 cup (118 ml) well-shaken cultured coconut milk (or soymilk curdled with 1 teaspoon lemon juice)
1 cup (5 ounces or 140 grams) fresh raspberries
Preheat oven to 400°F with rack in middle. Grease and flour a 9-inch round cake pan. Line the bottom of the pan with parchment paper.
Whisk together flour, baking powder, baking soda, and salt and set aside.
In a larger bowl, beat margarine and 2/3 cup (146 grams) sugar with an electric mixer at medium-high speed until pale and fluffy, then beat in vanilla and zest. Add egg and beat well.
At low speed, mix in flour mixture in three batches, alternating with coconut milk, beginning and ending with flour, and mixing until just combined. Spoon batter into cake pan, smoothing top.
Scatter raspberries evenly over top and sprinkle with remaining 1 1/2 tablespoons (22 grams) sugar.
Bake until cake is golden and a wooden pick inserted into center comes out clean, 20 to 25 minutes. Cool in pan 10 minutes, then turn out onto a rack and cool to warm, 10 to 15 minutes more. Invert onto a plate.
Recipe Updates – Delivered Fresh!
Thank You For Printing This Recipe! Visit Us Again Soon!
Recipe Page: http://www.couldntbeparve.com/recipe/raspberry-buttermilk-cake/