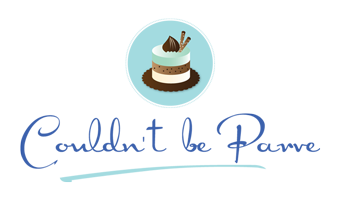 Pumpkin Pot de Creme
November 17, 2010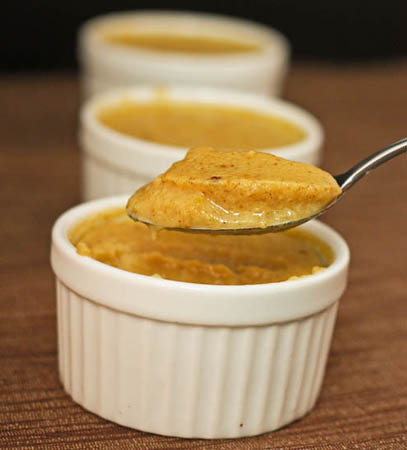 With Thanksgiving fast approaching it seems only fitting to post another pumpkin recipe that would be a perfect finish for a Thanksgiving meal. As is probably obvious since I have a baking blog, I love experimenting with different recipes. I love pushing the limits and seeing what I can make parve without sacrificing taste. However when it comes to Thanksgiving, I generally make the same traditional pies every year, because the traditional menu is sacrosanct. Sure I can vary the classics a bit, topping the sweet potatoes with homemade bourbon marshmallows or smoking the turkey. But ultimately it is the one day of the year where it is comforting for all of us to know what the menu will bring. And that is just fine with me. I save all the creative Thanksgiving ideas from the magazines and blogs to serve throughout the fall and am perfectly happy with a deliciously traditional meal, albeit with three different kinds of cranberry sauce because we can't agree on what is traditional. (If you are looking for a great but not too traditional cranberry sauce this is one of my favorites)
However, this year I may vary things just a bit by making pumpkin pot de creme instead of pumpkin pie. (Who am I kidding, I will probably just make both and we will be eating pie for breakfast for days). They are like a creamier version of a pumpkin pie, minus the crust. An elegant take on the traditional flavors that also eliminates the need to fuss with a pie crust. I made them using a custard-y pumpkin from the farmers market, but it will be just as good made with canned pumpkin. I didn't think of it until I had eaten all the pot de creme I had, but a topping of burnt sugar like a creme brulee would be a fantastic addition as well.
I like using small three ounce ramekins for these, especially if serving them as part of a larger dessert selection, but if using larger ramekins simply increase the baking time.
Pumpkin Pot de Creme
yield: approximately 15 3 oz servings
3/4 cup granulated sugar
1 teaspoon cinnamon
1/2 teaspoon salt
1/2 teaspoon ground ginger
1/4 teaspoon ground cloves
2 large eggs
1 can (15 oz) pumpkin puree
6 tablespoons Better than Milk soy milk powder (if using another brand use the amount of powder called for to make 3 cups)
1 1/2 cups water
Preheat oven to 375. Mix the sugar, cinnamon, ginger and cloves in a small bowl. Beat the eggs in a large bowl. Stir in pumpkin and sugar mixture. Combine soy milk powder and water in a medium bowl and whisk until no lumps remain. Gradually stir soy mixture into the pumpkin mixture. Pour into ramekins.
Place the ramekins in a large ovenproof dish. Pour hot water into the dish until it comes half way up the side of the ramekins. Cover the whole pan with foil and place in the oven.
Bake for 25 minutes. The pot de creme is done when the edges are set and the center is still a bit jiggly, since it will continue to cook as it cools. Remove the pan from the oven and carefully transfer the ramekins to a cooling rack using tongs. Let cool to room temperature and then chill before serving. (Can be made one day ahead)
Recipe Updates – Delivered Fresh!
Thank You For Printing This Recipe! Visit Us Again Soon!
Recipe Page: http://www.couldntbeparve.com/recipe/pumpkin-pot-de-creme/