Pumpkin Pie
November 19, 2009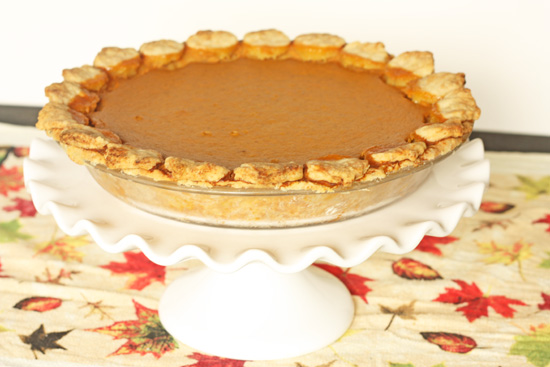 In my mind, it wouldn't be Thanksgiving without pie, often several. And one of those pies has to be pumpkin. Creamy and lightly spiced, it makes the perfect end to a turkey dinner, especially when topped with cinnamon ice cream. Over the years I have made different versions of pumpkin pie, but it is hard to objectively compare one year's recipe to the next. So, this year I made a couple in advance to do a taste test.
The version my family all liked best was an adaptation of a recipe from Cook's Illustrated. It has a silky custard consistency and is lightly spiced with fresh ginger which is subtle and delicious. It takes quite a bit more work to make that many other recipes because the filling is first cooked on the stove. The cooking intensifies the pumpkin flavor by removing some of the water and makes for a truly wonderful pie. When I took the pies to work, however, many people preferred the firmer consistency of the more traditional pumpkin pie adapted from the recipe on the Libby's pumpkin can. I am posting both recipes because even though I liked the first one better, I would be happy with either one. I had trouble with the Cooks Illustrated crust shrinking in the pan (and I was very careful about chilling it before baking), so I am posting my standard go-to parve pie crust recipe instead.
Recipe Updates – Delivered Fresh!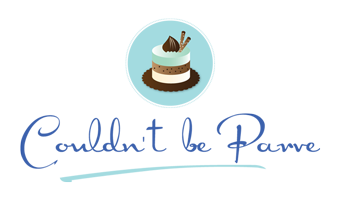 Ingredients & Instructions
Ingredients & Quantities
1 9-inch unbaked pie crust (see below for the recipe), well chilled
2 cups soy milk
3 large eggs plus 2 large yolks
1 teaspoon vanilla extract
3 tablespoons (1.5 oz) margarine, melted and cooled
1 (15-ounce) can pumpkin puree
1 cup drained candied yams from 15-ounce can (regular yams can be substituted)
3/4 cup sugar
1/4 cup maple syrup
2 teaspoons grated fresh ginger
1/2 teaspoon ground cinnamon
1/4 teaspoon ground nutmeg
1 teaspoon table salt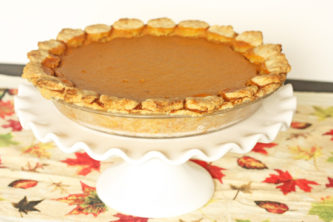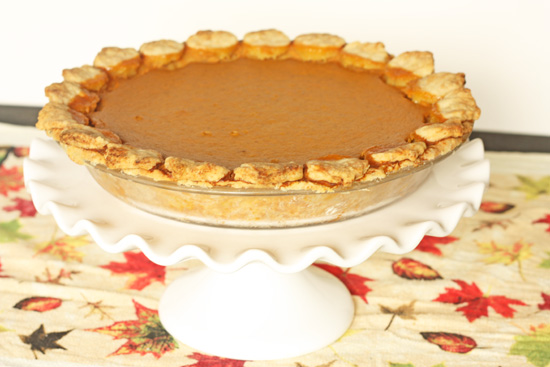 Preparation Instructions
Adjust oven rack to lowest position, place rimmed baking sheet on rack, and heat oven to 400 degrees. Remove pie pan from refrigerator, line crust with foil, and fill with pie weights or pennies. Bake on rimmed baking sheet 15 minutes. Remove foil and weights, rotate plate, and bake 5 to 10 additional minutes until crust is golden brown and crisp. Remove pie plate and baking sheet from oven.
While the pie shell is baking, whisk soy milk, eggs, yolks, margarine and vanilla together in medium bowl. (The margarine may clump up a bit and harden, that is fine. It will re-melt when the pumpkin is added) Combine pumpkin puree, yams, sugar, maple syrup, ginger, cinnamon, nutmeg, and salt in large heavy-bottomed saucepan; bring to sputtering simmer over medium heat, 5 to 7 minutes. Continue to simmer pumpkin mixture, stirring constantly and mashing yams against sides of pot, until thick and shiny, 10 to 15 minutes.
Remove pan from heat and whisk in soy milk mixture until fully incorporated. Strain mixture through fine-mesh strainer set over medium bowl, using back of ladle or spatula to press solids through strainer. Rewhisk mixture and transfer to warm prebaked pie shell. Return pie plate with baking sheet to oven and bake pie for 10 minutes. Reduce heat to 300 degrees and continue baking until edges of pie are set (instant-read thermometer inserted in center registers 175 degrees), 20 to 35 minutes longer.  The center should look set on top but still jiggle slightly, it will continue to cook from residual heat once removed from the oven.
Transfer pie to wire rack and cool to room temperature, 2 to 3 hours.
Ingredients
3/4 cup granulated sugar
1 teaspoon cinnamon
1/2 teaspoon salt
1/2 teaspoon ground ginger
1/4 teaspoon ground cloves
2 large eggs
1 can (15 oz) pumpkin puree
6 tablespoons Better than Milk soy milk powder (if using another brand use the amount of powder called for to make 3 cups)
1 1/2 cups water
Preparation
Preheat oven to 425. Mix sugar, cinnamon, ginger and cloves in a small bowl. Beat the eggs in a large bowl. Stir in pumpkin and sugar mixture. Combine soy milk powder and water in a medium bowl and whisk until no lumps remain. Gradually stir soy mixture into the pumpkin mixture. Pour into pie shell.
Bake for 15 minutes. Reduce the oven temperature to 350 and bake for 40-50 minutes more, or until a knife inserted near the center comes out clean. Remove from the oven and cool on a rack for two hours. Serve immediately or refrigerate.
Ingredients
1 1/2 cups (about 7 oz) all-purpose flour, plus additional for rolling out the dough
1/2 teaspoon salt
2 tablespoons sugar
10 tablespoons (1 1/4 sticks) frozen margarine, cut into about 10 pieces
2 egg yolks
3 tablespoons ice water, plus 1 tablespoon if needed
Preparation
Combine flour, salt and sugar in the food processor. Pulse once or twice. Add the margarine and turn on the machine. Process until the margarine and flour are blended and the mixture looks like cornmeal, about 10 seconds. Add the egg yolks and process another few seconds.
Place the mixture in a bowl and sprinkle 3 tablespoons of water over it. Use a wooden spoon or a rubber spatula to gradually gather the mixture into a ball. If the mixture is too dry, ad the additional tablespoon of ice water. When you can make the mixture into a ball with your hands, do so. Wrap in plastic, flatten into a small disk and freeze the dough for 10 minutes (or refrigerate for 30 minutes).
Sprinkle a large board or countertop with a little flour. Unwrap the dough and place it on the work surface. Sprinkle the top of the dough with flour. If the dough is hard let rest for a few minutes, it should give a little when you press your fingers into it.
Roll with light pressure, from the center out, lifting and rotating the dough as you roll it into a circle 12 inches in diameter. Lift the dough and gently lower it into the pie pan. Trim and crimp the edges and freeze for 20 minutes before filling.
Thank You For Printing This Recipe! Visit Us Again Soon!
Recipe Page: http://www.couldntbeparve.com/recipe/pumpkin-pie/