Persimmon Bread
December 6, 2010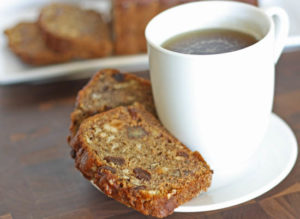 One of the things I love about being back in California is the wide variety of fruit and produce available here. It is December and we have all kinds of vegetables growing in the garden. I love walking around the neighborhood and looking at all of the different fruit trees. One of my favorite trees this time of year is the persimmon tree. The leaves fall off leaving hundreds of deep orange persimmons hanging from the bare branches. It is beautiful, especially against a gray sky.
Even better, since the persimmon trees around here tend to be quite prolific, people who have the trees tend to be generous in sharing their crop. This is lucky for me because I love the sweet squishiness of a ripe Hachiya persimmon. They are great plain, but even better when baked into this buttery, boozy persimmon bread.
When I was growing up my family didn't bake all that much, but we did make this persimmon bread every fall. Our neighbors down the street had two huge persimmon trees. The first year my mom asked them if we could have a few persimmons. (I think she brought us with her because it is always better to ask to pick fruit from someone's tree if you have a few cute little kids with you.) The neighbors told her that we could take all of them because they didn't like persimmons. Needless to say, we took them and made a ton of persimmon bread. We brought the neighbors a loaf of the bread as a thank you. The following year when we went back to ask for persimmons again they told us that we could take some, but that they had changed their mind about persimmons. Thanks to that bread they realized they liked them and from then on they wanted to keep most of their persimmons for themselves.
If that doesn't speak highly enough of this persimmon bread I don't know what does. It is delicious. Sweet enough to be dessert but not too sweet to enjoy as an afternoon snack with a cup of tea. It also freezes really well, which makes it great thing to make ahead and give away as holiday gifts.
Recipe Updates – Delivered Fresh!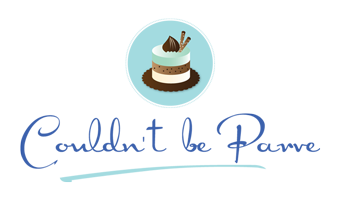 Ingredients & Instructions
Ingredients & Quantities
3½ cups sifted flour
1½ teaspoons salt
2 teaspoon baking soda
1 teaspoon ground mace
2 to 2½ cups sugar (using the higher amount of sugar will produce a moister and sweeter bread)
1 cup unsalted margarine, melted and cooled to room temperature
4 large eggs, at room temperature, lightly beaten
2/3 cup Cognac, bourbon or whiskey
2 cups persimmon puree (from about 4 squishy-soft Hachiya persimmons)
2 cups walnuts or pecans, toasted and chopped
2 cups raisins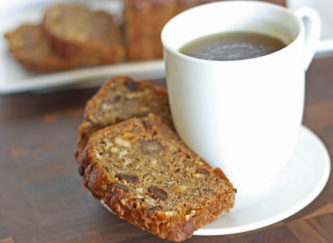 Preparation Instructions
Grease two loaf pans. Line the bottoms with a piece of parchment paper or dust with flour and tap out any excess. Preheat oven to 350 degrees.
Sift the first 5 dry ingredients in a large mixing bowl. Make a well in the center then stir in the margarine, eggs, liquor, persimmon puree then the nuts and raisins. Bake 50-60 minutes until toothpick inserted into the center comes out clean. It is important not to overcook the bread, so it is best to start checking doneness a little early.
Persimmon bread will keep for about a week, if well-wrapped, at room temperature. They also freeze extremely well too.
(adapted from Beard on Bread by James Beard)
Recipe Yield
Two 9-inch loaves
Thank You For Printing This Recipe! Visit Us Again Soon!
Recipe Page: http://www.couldntbeparve.com/recipe/persimmon-bread/