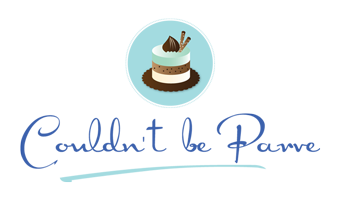 Peanut Butter Oatmeal Chocolate Chip Cookies
November 28, 2011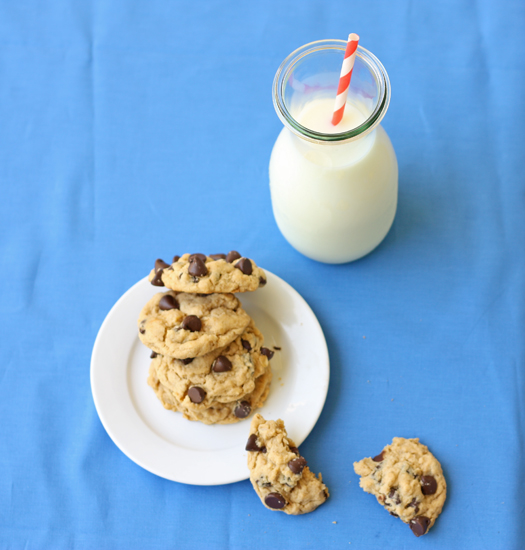 As a food blogger I am always experimenting with new recipes. I rarely make the same things twice, and for dessert we tend to have whatever I have been working on that week. However I know that when my husband comes into the kitchen after the kids are asleep looking around and asking me "what do we have that's good" I am going to be making something with oatmeal, chocolate and often peanut butter. Probably cookies. Often he wants no-bake cookies but sometimes a regular cookie is more what he is looking for. It's probably no surprise that it doesn't take a lot of arm twisting to get me to bake, so within minutes the peanut butter and oats are out of the panty and I have the mixer going. However, being the food blogger that I am, this time I couldn't resist trying a different recipe for the cookies.
I usually make oatmeal cookies that are heavy on the oats (I am partial to the recipe from the lid of the Quaker Oats box) but this time I decided to try a recipe from Brown Eyed Baker that sounded delicious. It is more a peanut butter cookie with a bit of oatmeal than the oatmeal cookie with a bit of peanut butter that I usually make but we thought it was delicious nonetheless. Perfect for a late night cookie craving.
Peanut Butter-Oatmeal Chocolate Chip Cookies
(adapted from Brown Eyed Baker)
Makes about 16 cookies
1 cup all-purpose flour
1 teaspoon baking soda
¼ teaspoon salt
1 stick (½ cup) margarine
½ cup creamy peanut butter
½ cup granulated sugar
1/3 cup light brown sugar
½ teaspoon vanilla extract
1 egg
½ cup rolled oats
1 cup semisweet chocolate chips
Preheat the oven to 350 degrees F. Line two baking sheets with parchment paper and set aside.
Whisk together the flour, baking soda and salt. Set aside.
On medium speed, cream together the margarine, peanut butter, granulated sugar, brown sugar and vanilla extract, about 3 minutes. Add the egg and beat to combine. On low speed, gradually add the flour mixture until just combined. Stir in the oats, and then the chocolate chips.
Use a large cookie scoop (3 tablespoons) and drop dough onto prepared baking sheets about 2 inches apart. Bake for 10 minutes, or until the cookies are lightly golden. Cool completely on the baking sheet and then store in an airtight container at room temperature.
Recipe Updates – Delivered Fresh!
Thank You For Printing This Recipe! Visit Us Again Soon!
Recipe Page: http://www.couldntbeparve.com/recipe/peanut-butter-oatmeal-chocolate-chip-cookies/