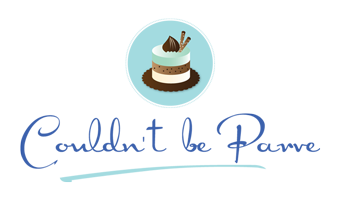 Payard Flourless Chocolate Cookies
March 15, 2009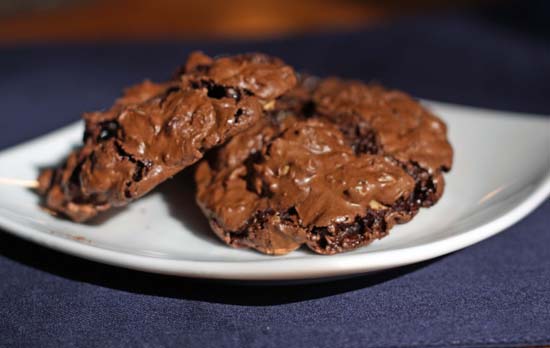 A couple of months ago in Desserts Magazine I saw this recipe for flourless cookies. With the following description "Their crackled surface gives them an elegant look, and because they are so easy and take barely any time to make, they are perfect for last minute entertaining" I immediately bookmarked them as a must try recipe for Passover. Easy flourless cookies for the holiday on which we avoid flour and never have enough time for all the cooking seemed like the perfect combination.
This recipe certainly lived up to its description. The thin chewy cookies are both quick to make and absolutely delicious. They taste like a brownie in cookie form, intensely chocolatey and completely satisfying. I will be making these not only on Passover but all year long when I need a quick, last minute dessert. They are even faster than brownies made from a mix! Additionally, they do not have any fat in them besides the nuts, which I appreciate because I am trying to use less margarine (especially passover margarine) these days due to health concerns.
I misread the recipe and only used 3 egg whites rather and the 4 it calls for, and I thought the cookies were outstanding, so try it either way. A great cookie on so many levels! 
Payard's Flourless Chocolate-Walnut Cookies
(From Chocolate Epiphany)
Ingredients:
2 3/4 cups (272 g) walnuts, toasted and coarsely chopped 
3 cups Passover confectioners' sugar* 
1/2 cup + 3 tablespoons unsweetened Dutch-process cocoa powder 
1/4 teaspoon salt 
4 large egg whites, at room temperature 
1 tablespoon pure vanilla extract 
Preparation:
Preheat oven to 350. Position two racks in the upper and lower thirds of the oven. Line two large-rimmed baking sheets with parchment paper.
In a large bowl, whisk (or combine in an electric mixer on low speed) the confectioners' sugar with the cocoa powder, salt and chopped walnuts. Add the egg whites and vanilla extract , and whisk or beat at medium speed for 3 minutes. Do not overbeat or it will stiffen.
Using an ice cream scoop or a generous tablespoon spoon the batter onto the baking sheets, 5 per sheet, leaving 3 inches between each mound so that they have room to spread.  If there is additional batter wait until the first batch comes out of the oven before scooping the rest of the cookies.
Bake for 14 to 16 minutes, until the tops are glossy and lightly cracked; shift the pans from front to back and top to bottom halfway through to ensure even baking. Slide the parchment paper (with the cookies) onto 2 wire racks. Let cookies cool completely, and store in an airtight container for up to 3 days.
*If Kosher for Passover confectioners sugar is unavailable use this recipe here to make your own.
Recipe Updates – Delivered Fresh!
Thank You For Printing This Recipe! Visit Us Again Soon!
Recipe Page: http://www.couldntbeparve.com/recipe/payard-flourless-chocolate-cookies/