Homemade Vanilla Marshmallows
April 5, 2009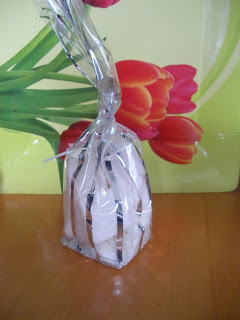 One thing that never seems to be lack on Passover is candy. Synagogue schools sell it as a fundraiser, and otherwise health conscious people somehow seem to decide that at least a box of candy per person is a necessary staple to make it through the holiday. As a kid I eagerly looked forward to Passover for many reasons (it has always been my favorite holiday) but one reason certainly was because it was the one time of year we had candy in the house. With the availability of all kinds of Passover candy one might ask why someone should take the time to make homemade candies for this busy holiday. In my opinion it is the same reason people should take the time to make homemade anything. Homemade just tastes better, and you have the satisfaction of knowing it was made it with love.
My all time favorite candy I make for Passover is Chocolate Caramel Matzah crunch. I use margarine instead of butter, but otherwise it is exactly this recipe. Not only is it easy to make, it is extremely delicious. It is seriously addictive and fights can break out if there isn't enough (trust me, it has happened), so always make sure there is plenty. I like serving it at the seder because the final dessert at the seder is supposed to be matzah (the afikomen) and this is a nice play on that. (Although it does not fulfill the obligation to eat a piece of the afikomen.)
Another great candy to make is marshmallows. I know that the stores are stocked with bags of passover marshmallows, but as I have said many times before homemade marshmallows are an entirely different kind of treat. Not only are they fun and delicious, they make a wonderful hostess gift/afikomen prize.
Most marshmallow recipes call for corn syrup which is problematic for Passover, but the recipes in Marshmallows: Homemade Gourmet Treats by Eileen Talanian use a homemade invert sugar syrup instead which yields delicious results without the corn syrup. Many of the flavors of marshmallow in the book can be made kosher for Passover, and I wish I had time to make them all.
It is critical to use real gelatin in making these marshmallows. Kojel or other vegetable based gelling agents will not work.
Recipe Updates – Delivered Fresh!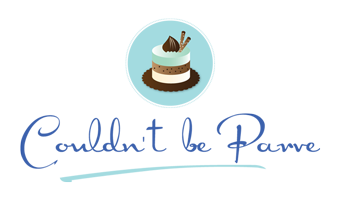 Homemade Vanilla Marshmallows
Homemade Vanilla Marshmallows
Ingredients & Instructions
Ingredients & Quantities
Marshmallows
½ cup + 2 Tablespoons cold water
1 1/2 Tablespoons pure vanilla extract
3 Tablespoons powdered gelatin
3/4 cup cold water
1 ¼ cups marshmallow syrup (see recipe below)
pinch of salt
1 1/2 cups granulated sugar
2 tablespoons + 2 teaspoons potato starch
½ cup confectioners' sugar (if Passover confectioners' sugar is not available use the recipe here to make your own)
Marshmallow Syrup
2 cups water
5 1/2 cups granulated sugar
1 teaspoon cream of tartar
pinch of salt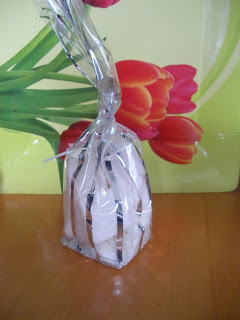 Preparation Instructions
Lightly spray an 11 x 15 jelly roll pan or 9×13 baking pan with non-stick cooking spray, then rub gently with a paper towel to distribute the spray and leave just the merest sheen of oil on the sheet. Similarly, lightly spray a large offset spatula and set beside the prepared tray.
Combine the first three ingredients in a medium bowl and whisk until well blended and smooth. Set aside.
Combine second quantity of water, marshmallow syrup, salt and sugar in a 4-quart saucepan and place over medium heat. When mixture boils, brush down the sides of the pan above the upper surface of the syrup with a clean, moistened pastry brush, or cover the pot with a lid for two minutes to allow the condensation to dissolve any lingering crystals.
Place a candy or instant read thermometer into the syrup and continue to cook, without stirring, until syrup reaches 250F. Do not stir the mixture once you remove the lid.
Remove pan from heat and carefully stir in gelatin mixture.
Pour mixture into the bowl of an electric stand mixer fitted with the whisk attachment. Quickly cover bowl with loosely draped plastic wrap or a clean kitchen towel in order to avoid splatters, and gradually increase the mixer speed to "high". Whip mixture for 10-12 minutes. Scrape mixture into prepared pan and spread out smooth with oiled offset spatula.
Set marshmallow aside, uncovered, at room temperature for at least 4 hours or over night before cutting.
Before cutting the marshmallow, sift the potato starch and confectioners sugar together into a medium mixing bowl. Cut marshmallows with a lightly oiled knife or pizza cutter and break into individual pieces. Toss with potato starch mixture to completely coat, shaking off excess as much as possible in a strainer.
Store in an airtight container with the lid slightly ajar for up to two weeks (but they are best the first week).
Thank You For Printing This Recipe! Visit Us Again Soon!
Recipe Page: http://www.couldntbeparve.com/recipe/passover-just-got-little-bit-sweeter/