Orange Chocolate Chip Mandelbrot
April 8, 2014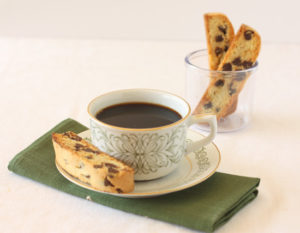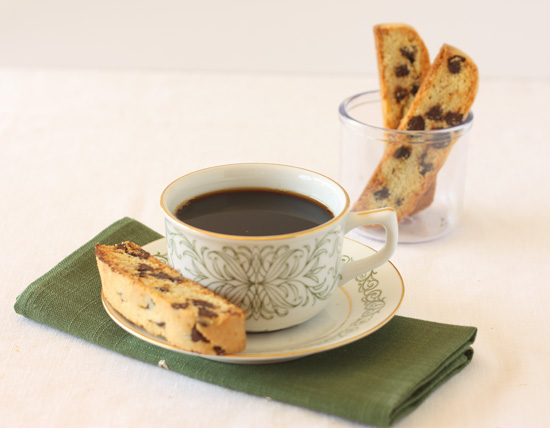 Mandelbrot (or mandelbread as we call them) have a special place in our family's heart. Mandelbrot are basically the Jewish version of biscotti. They are a similar twice baked cookie, but they have a bit of a softer texture than the Italian version because they have more fat in them. My husband's grandmother was known for her mandelbrot and she always used to make them for the whole family. Now my mother-in-law makes them and brings them to us when she comes to visit. Since my son is no longer able to eat gluten he requested that I make mandelbrot that he could still have. Wanting to make sure he could still share in the food traditions of our family I immediately got to work creating a grain-free mandelbrot recipe.
I have to say I am thrilled with the results. Even my mother-in-law loved them, and that is saying a lot since they were competing with the classic mandelbrot she had brought with her! I started with classic Mandelbrot but I can't help tinkering , so this chocolate orange version is my newest creation. I have to admit, I can't stop eating these. They are the perfect thing to have on hand in the freezer when guests stop by or if your afternoon cup of coffee or tea just looks lonely without a cookie. It also happens that since they are grain-free they are perfect for Passover as well. I might just skip the Matzah brei, eat a couple of these, and call it breakfast.
Recipe Updates – Delivered Fresh!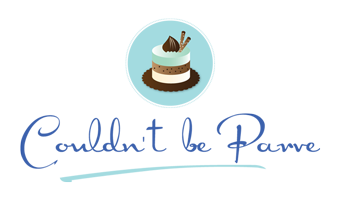 Orange Chocolate Chip Mandelbrot
Ingredients & Instructions
Ingredients & Quantities
2 cups (8 oz) blanched almond meal
2 tablespoons (16 g) tapioca flour
¼ teaspoon salt
¼ teaspoon baking soda
1 egg
¼ cup (60 g) maple syrup
¼ cup (2 oz) coconut oil
2 tablespoons orange zest
¾ cup (90g) chocolate chips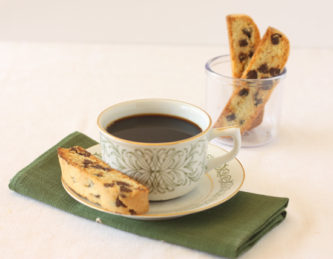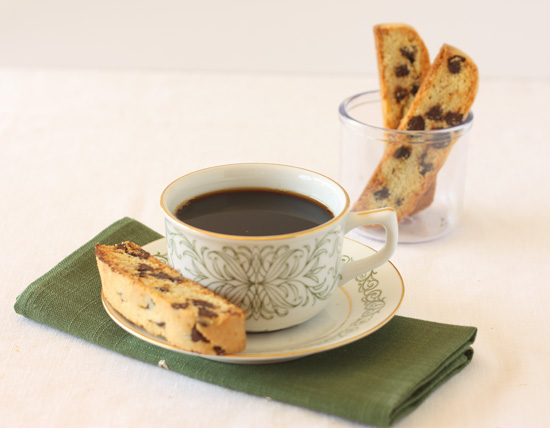 Preparation Instructions
Preheat the oven to 325.
Place the almond flour, tapioca flour, salt, and baking soda in the bowl of a food processor and pulse to combine well. Add egg, maple syrup, coconut oil, and orange zest and process until it forms a dough. (It will look very sticky in the bowl but will be the right consistency.) Transfer the dough to a bowl and stir in the chocolate chips.
Place the dough on a parchment lined baking sheet and shape it into a log about 2 inches wide and one inch high.
Bake for 45-55 minutes or until a deep golden brown. Remove the cookie log from the oven and cool completely. (This step is important. The mandelbrot will crumble if they are sliced while still hot)
Using a serrated knife slice the cookie log into one inch slices. Place the slices back on the parchment lined cookie sheet, cut side up, and toast for 5-10 minutes. Carefully flip the cookies and toast an additional 5 minutes. They will still seem soft but will firm up as they cool. Serve the day they are made or store in the freezer.
Unlike traditional mandelbrot these cookies do not get better as they sit at room temperature. The almond flour loses its crispness the longer they sit. They do freeze wonderfully, however, and it takes only a few minutes for them to defrost, so keep them in the freezer for longer storage.
Thank You For Printing This Recipe! Visit Us Again Soon!
Recipe Page: http://www.couldntbeparve.com/recipe/orange-chocolate-chip-mandelbrot/