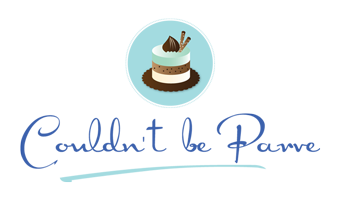 Moist and Wonderful Honey Cake
September 16, 2009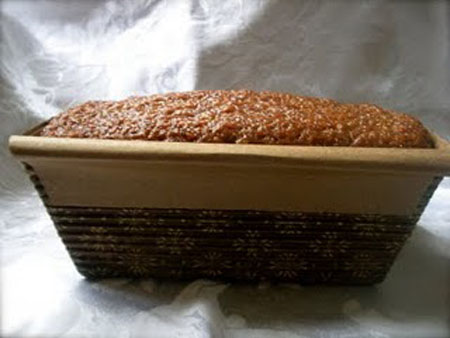 Honey cake is one of the traditional foods for Rosh Hashana but I have to admit that I really don't like most honey cake. It is usually so dry it sticks to the roof of your mouth in a quite unpleasant way. I am not one to pass up sweets but I will gladly walk right by standard honey cake and take a plain apple instead. This year I wanted to make a honey cake I could love and the recipe I found on smitten kitchen seemed like it would be a winner. And it sure is.
This honey cake is a different animal all together. Moist and delicious with hint of spice, this is the kind of sweet new year I will gladly sink my teeth into. Even better it doesn't even need a mixer, all the ingredients are just whisked together in a large bowl. 

As I was adding the ingredients to the bowl one at a time I started to get a strange feeling of familiarity, as if I had made this recipe before. One taste of the finished cake and I realized why. It is very similar to the honey cake my family made when I was a child, if not the exact same recipe. I had forgotten about that honey cake in all the years of bad honey cake since, but one bite and I realized I had stumbled upon the honey cake of my childhood. And that is a wonderful thing.
Baked in mini loaf pans these cakes are the perfect way wish friends and family a sweet new year.
One warning, the cake has a tendency to stick so make sure the pan is well greased, or even better, line it with a parchment.
Majestic and Moist Honey Cake
(Adapted from Marcy Goldman's Treasure of Jewish Holiday Baking via smitten kitchen)
The recipe makes three loaf pans, two 9-inch square or round cake pans, one 9 or 10 inch tube or bundt cake pan, one 9 by 13 inch sheet cake, or six mini-loaves.
3 1/2 cups all-purpose flour
1 tablespoon baking powder
1 teaspoon baking soda
1/2 teaspoon kosher salt
4 teaspoons ground cinnamon
1/2 teaspoon ground cloves
1/2 teaspoon ground allspice
1 cup vegetable oil
1 cup honey
1 1/2 cups granulated sugar
1/2 cup brown sugar
3 large eggs at room temperature
1 teaspoon vanilla extract
1 cup warm coffee or strong tea
1/2 cup fresh orange juice
1/4 cup rye or whiskey
Preheat oven to 350°F. Generously grease pan(s) with non-stick cooking spray. For all but the loaf pans  line the bottom with lightly greased parchment paper, cut to fit. If desired, line the loaf pans with a parchment sling.
In a large bowl, whisk together the flour, baking powder, baking soda, salt, cinnamon, cloves and allspice. Make a well in the center, and add oil, honey, white sugar, brown sugars, eggs, vanilla, coffee or tea, orange juice and rye or whiskey, if using. (If you measure your oil before the honey, it will be easier to get all of the honey out.)

 Using a strong wire whisk or in an electric mixer on slow speed, stir together well to make a thick, well-blended batter, making sure that no ingredients are stuck to the bottom.

 Spoon batter into prepared pan(s).
Place cake pan(s) on two baking sheets, stacked together (this will ensure the cakes bake properly with the bottom baking faster than the cake interior and top. (I skipped this and they turned out fine).

Bake until cake tests done, that is, it springs back when you gently touch the cake center. For angel and tube cake pans, this will take 60 to 75 minutes, loaf cakes, about 45 to 55 minutes, 34-40 for the mini ones. For sheet style cakes, baking time is 40 to 45 minutes.
Let cake stand fifteen minutes before removing from pan.
Recipe Updates – Delivered Fresh!
Thank You For Printing This Recipe! Visit Us Again Soon!
Recipe Page: http://www.couldntbeparve.com/recipe/moist-and-wonderful-honey-cake/