Love Your Heart Chocolate Pudding
February 18, 2011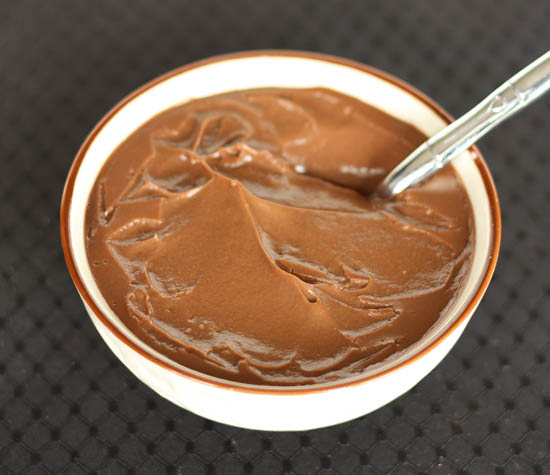 I am so excited to be participating in the Love Your Heart Recipe Rally! In honor National Heart Health Month and the new USDA recommendations to reduce the amount of sodium in our diets, the amazing and talented Sodium Girl has challenged a bunch of different bloggers to create delicious low sodium adaptations of favorite recipes. We are all posting them today, so check out her blog to see all the creativity and deliciousness in one place.
As someone who blogs dairy-free (and often also gluten-free) I love the challenge of removing ingredients that do not fit within specific dietary restrictions and coming up with adaptations that are so delicious no one would miss the offending ingredient. Obviously the challenge to remove sodium is right up my alley. Since it turns out that milk is not low-sodium, I decided that a low-sodium (and non-dairy) adaptation of classic chocolate pudding would be my contribution to this rally. I often use eggs in custard and pudding recipes to add back some of the richness lost by removing the dairy, but since eggs are not low sodium either I went with a standard cornstarch pudding instead.
I absolutely love pudding. It is a simple unpretentious dessert that satisfies without being overly filling. When I am sick pudding is one of the foods I crave. It is the ultimate comfort food. I substituted a mixture of Thai coconut milk and water for the milk and I am quite happy with both the flavor and texture. The coconut flavor is subtle and pairs well with the chocolate. Most chocolate pudding uses cocoa powder, but I wanted to highlight the chocolate flavor so I went with semi-sweet chocolate instead. Since salt is a flavor enhancer, and I was leaving it out, I added a bit of espresso powder to enhance the flavor of the chocolate. The coffee flavor is not noticeable, but the chocolate flavor just tastes fuller. I have to say I am quite happy with this recipe. I am sure it will be making an appearance in our household again before too long.
The recipe calls for two cups of cocount milk. Since most standard cans are around 14 oz that means opening two cans and then only using a little bit of the second can. Which I admit is a bit annoying. If you use just one can and make up the difference with water the pudding will be just a bit less rich, but tasty nonetheless. However, I prefer the pudding with the slightly larger amount of coconut milk so I just use the rest of the can for other recipes like these chai truffles. The unused coconut milk can also be frozen.
Recipe Updates – Delivered Fresh!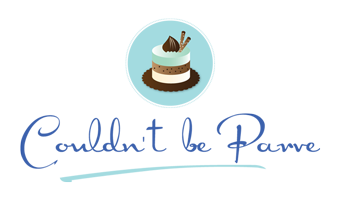 Love Your Heart Chocolate Pudding
Love Your Heart Chocolate Pudding
Ingredients & Instructions
Ingredients & Quantities
1/4 cup cornstarch*
1/2 cup sugar
1/2 teaspoon espresso powder
1 cup water
2 cups Thai coconut milk
*
6 ounces good quality semisweet chocolate, coarsely chopped
1 teaspoon pure vanilla extract
* If making for Passover substitute potato starch for the cornstarch and use
this
recipe for making the coconut milk.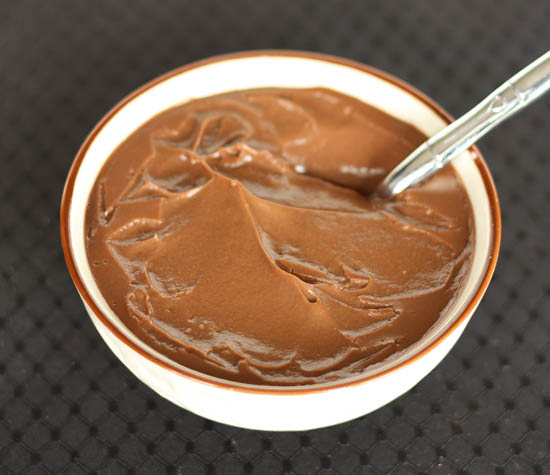 Preparation Instructions
Combine the cornstarch, sugar and espresso powder in a medium bowl. Whisk in the water, continuing to whisk until smooth. Set aside. Place the coconut milk in a small saucepan over medium heat and bring to a simmer. Stir in the cornstarch mixture. Cook, stirring constantly, until the mixture comes back to a simmer and thickens. Reduce the heat to low and stir in the chocolate. Stir until the chocolate is melted and remove from the heat. Stir in the vanilla.
Strain pudding through a fine-mesh strainer into a serving bowl or into a large measuring cup with a spout and pour into individual serving dishes. Cover pudding with plastic wrap. If you do not want pudding skin make sure the plastic is completely touching the surface of the pudding. To make pudding skin, simply pull plastic wrap over the top of the serving dish before refrigerating. Refrigerate for at least 30 minutes and up to 3 days.
Recipe very loosely adapted from Smitten Kitchen
Thank You For Printing This Recipe! Visit Us Again Soon!
Recipe Page: http://www.couldntbeparve.com/recipe/love-your-heart-chocolate-pudding/