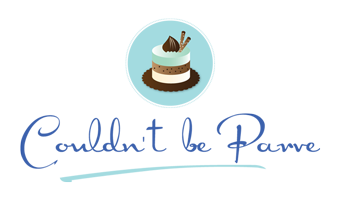 Lemon Poppy Seed Cookies
June 18, 2014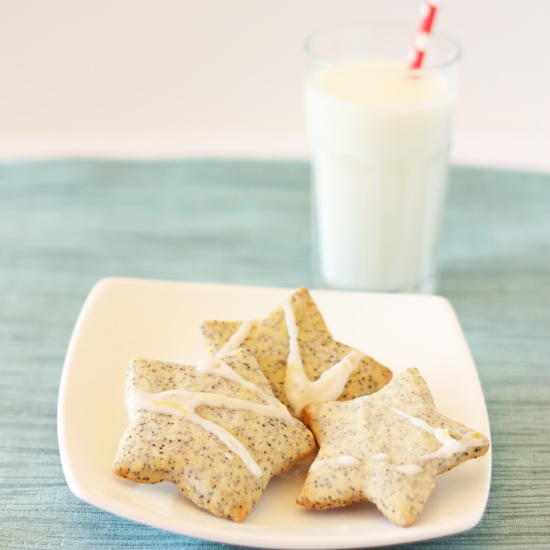 As much as I love making big complicated desserts, I find that lately when I ponder what dessert to make I tend to turn towards something simpler, like cookies. They are easy to keep in the freezer and make a great for a last minute treat. Also, summer doesn't feel like the time for complicated fussy desserts to me. It is the time for quick berry cakes, homemade ice cream, or delicious cookies that can be served along with ice cream, sorbet, or wonderful fresh summer fruit to make a complete dessert. These lemon poppyseed cookies are the perfect compliment to summer berries. I absolutely adore lemon poppy seed anything so these cookies are some of my favorites.
Now if I am putting poppy seeds into my cookies I want to make sure to taste them. I don't want just a few poppy seeds sprinkled in for looks. Too often things that are called lemon poppy seed are really mostly just lemon. Which can be delicious, but in my mind if something is going to have poppy seeds it really should taste like them. The dough should be so full of poppy seeds that it crunches when you bite into it. Fresh poppy seeds have a wonderful flavor and these cookies highlight it perfectly. The subtle almond undertone brings out the flavor of the poppy seeds and they have a fresh bright flavor from the lemon. They have a crisp flaky texture, and the tangy lemon glaze makes these cookies absolute perfection.
The cookies can be rolled out into shapes or, even easier, made as slice and bake cookies. I like to keep a roll of this cookie dough in my freezer at all times, ready to be sliced and baked at a moment's notice. Just in case someone drops by for tea (or who am I kidding a playdate for the kids) and we need a little nibble to go with our drinks.
Lemon Poppy Seed Cookies

1/2 cup (4 oz) natural margarine, cut into 8 pieces
1/2 cup (4 oz) shortening, cut into 8 pieces
3 cups (13.5 oz, 380 g) flour
1 1/2 tsp baking powder
1/2 tsp salt
1 cup (7.5 oz) sugar
2 ounces almond paste, crumbled into small pieces
2 teaspoons lemon zest
3/4 cup poppy seeds
2 beaten eggs
2-4 Tablespoons ice water
2 tablespoons fresh squeezed lemon juice
1 tablespoon finely grated lemon zest
1 1/3 c (5.3 oz) confectioners sugar
PREPARATION
Pulse the flour, baking powder, salt, sugar, almond paste and lemon zest in the food processor until well combined. Add the poppy seeds and pulse to combine. Add the margarine and shortening and pulse until mixture resembles a coarse meal. Add the beaten eggs and pulse until combined.
Remove the mixture from the food processor and pour it into a large bowl. Sprinkle with two tablespoons of ice water and mix until it comes together into a ball. If the dough seems dry add the remaining water juice.
Divide the dough in half and roll each piece out between two sheets of lightly floured parchment paper. Stack the dough, with parchment attached, on a large cookie sheet and chill for at least 30 minutes, or until firm. (If making slice and bake cookies shape the dough into 2 (2 inch diameter) logs and wrap them with plastic wrap. Freeze until firm)
Remove dough from the refrigerator and cut into shapes using cookie cutters (or let soften slightly and slice 1/4 inch rounds from the log of dough). Re-roll the scraps and cut them out, chilling the dough again if needed. Place the cookies on a parchment lined cookie sheet and bake at 350 until they are slightly firm to the touch and lightly browned around the edges, about 8-10 minutes. Transfer the cookies to a cooling rack and cool completely.
Stir together the powdered sugar, lemon juice, and lemon zest until it makes a glaze. It will look like there is not enough liquid but keep stirring and the glaze will come together. Drizzle the glaze over the cooled cookies. Let stand until the glaze hardens slightly, about thirty minutes.
Recipe Updates – Delivered Fresh!
Thank You For Printing This Recipe! Visit Us Again Soon!
Recipe Page: http://www.couldntbeparve.com/recipe/lemon-poppy-seed-cookies/