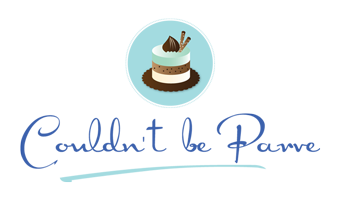 Lemon Meringues
March 15, 2010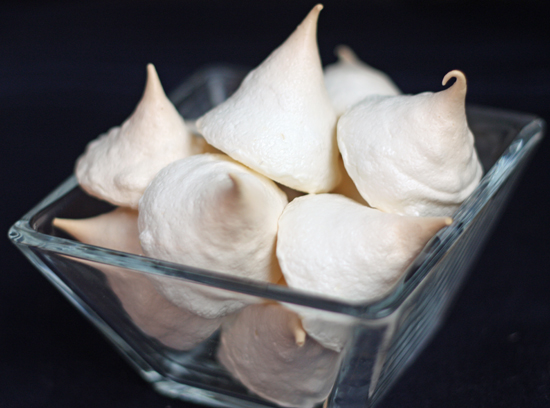 Until recently I never really understood meringues. The ones I had encountered just tasted sweet and crunchy without a lot of flavor. Why would I choose that when there was a perfectly good chocolate chip cookie sitting next to it on the cookie platter? It is the obvious choice for Passover but I have never made them, instead favoring rich chocolate desserts like flourless chocolate cake. But this year I have come to realize that with all the heavy food at the seder and the rest of the week it is sometimes nice to have a lighter option. So I decided to try making meringues with enough flavor to make them worth eating.
Well, it turns out I have been wrong about meringues all these years. They can be flavorful after all. These lemon meringues are delicious, with a strong lemon flavor and a nice crunchy exterior. I made them using meyer lemon zest but I think any citrus zest would be tasty. Since I make a lot of ice cream I always have a lot of leftover egg whites so I plan to make grapefruit and lime next. Passover seems to be sneaking up on me this year. Since it is only two weeks away I will be posting Passover recipes until then.
Lemon Meringues
makes about 50
2 egg whites
1/2 cup sugar
2 packed teaspoons finely grated lemon zest
Preheat the oven to 190. Line two cookie sheets with parchment paper.
Place the zest and sugar in the metal bowl of an electric mixer. Rub it together with your fingers until it is well mixed and very fragrant. Add the egg whites. Place the bowl over a pan of simmering water and stir constantly until the sugar is dissolved and the mixture is warm to the touch, 2-3 minutes. Transfer bowl to the mixer and whip (using the whisk attachment) until the mixture holds a stiff peak.
Transfer to a piping bag fitted with a medium sized star or round tip (I like ateco #826) and pipe meringue no bigger than one inch. (Any larger and they may crack while baking). Alternatively, use a large ziplock bag with the corner cut off to pipe the meringues.
Bake the meringues for one hour and thirty minutes, switching the pans from top to bottom and front to back after one hour. At this point the meringues will be set and firm to the touch but may still be a bit sticky. Turn off the oven and let the meringues dry in the over night.
Recipe Updates – Delivered Fresh!
Thank You For Printing This Recipe! Visit Us Again Soon!
Recipe Page: http://www.couldntbeparve.com/recipe/lemon-meringues/