Kumquat Chocolate Chip Muffins
May 12, 2012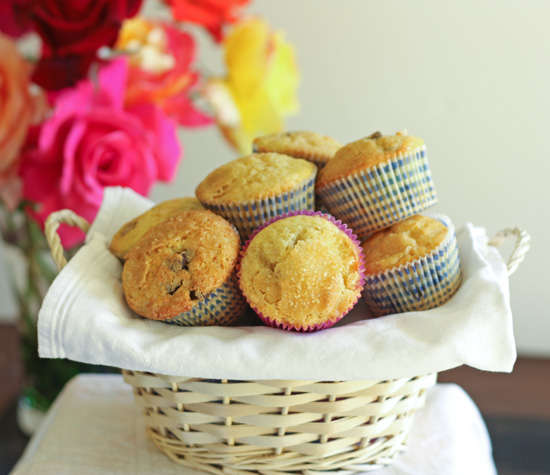 After a week of canning and candying over twenty pounds of kumquats I wanted to do something a bit different with the small bag I had left. (I am getting another huge batch tomorrow so there will be plenty more candying and preserving happening this week too) I love the taste of fresh kumquats so I decided to make muffins with a bits of tart kumquat offset by dark chocolate.
These muffins are tender and delicate with a nice crunch from the sugar top. To my taste I thought they could have used more kumquat, but I'm the person who will eat raw kumquats until my mouth tingles so perhaps I am not the best judge of how many kumquats are sufficient. My husband, who doesn't even really like kumquats, thought the muffins were delicious and that endorsement is good enough for me. I may try them again with a larger amount of kumquats and will update the recipe when I do.
Recipe Updates – Delivered Fresh!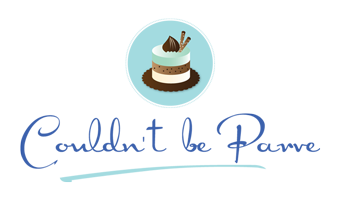 Kumquat Chocolate Chip Muffins
Kumquat Chocolate Chip Muffins
Ingredients & Instructions
Ingredients & Quantities
1 cup (approximately 4 ounces) coarsely chopped kumquats
1¼ cup soy milk
1 tablespoon lemon juice
4 oz refined coconut oil, melted but not hot
2 eggs
½ cup + 2 tablespoons sugar
2 cups (9 oz) flour
2½ teaspoons baking powder
¼ teaspoon baking soda
¼ teaspoon salt
1 cup (7 oz) dark chocolate chips
coarse sugar for tops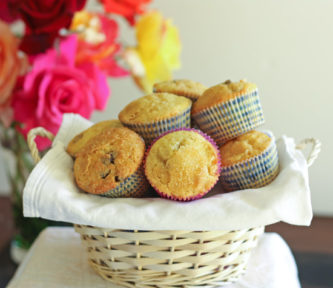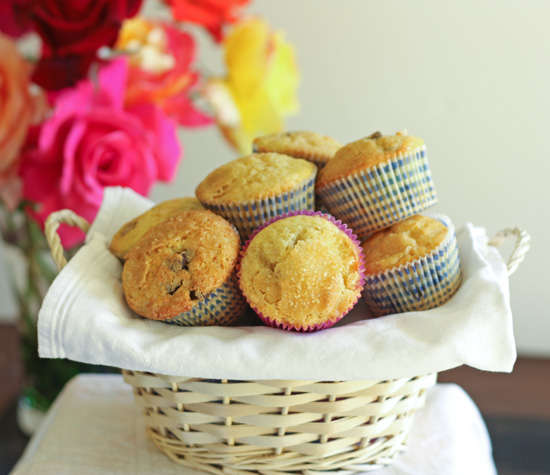 Cooking Instructions
Preheat the oven to 400. Line the muffin tins with muffin papers.
Combine the soymilk and lemon juice in a medium bowl and set aside to let it curdle. In another medium bowl combine 1/2 cup of sugar, flour, baking powder, baking soda and salt and mix well. Add the coconut oil and eggs to the soy milk and whisk to combine.
Add the flour mixture to the wet ingredients and stir until just combined. Toss the kumquats with the remaining two tablespoons of sugar. Gently stir the kumquats and chocolate chips into the batter.
Fill the muffin tins 3/4 full with batter. Top each muffin generously with coarse sugar. Bake for 18-22 minutes or until a tester comes out with moist crumbs. Let the muffins cool in the pan for five minutes then transfer to a rack. Cool completely.
These muffins are best on the day they are made. If there are leftovers freeze them and rewarm in the oven again before serving.
Thank You For Printing This Recipe! Visit Us Again Soon!
Recipe Page: http://www.couldntbeparve.com/recipe/kumquat-chocolate-chip-muffins/