Key Lime Bars with a Gingersnap Crust
April 28, 2010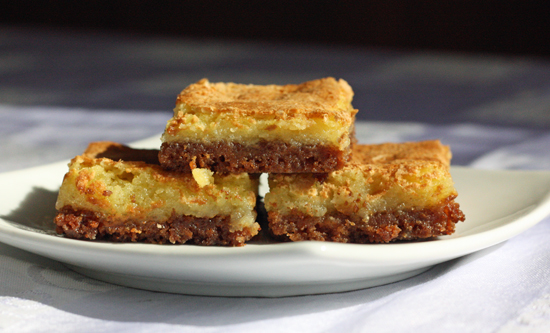 Key lime desserts always make me think of vacation. It seems like the only time I ever have anything key lime is when we are on vacation someplace warm. I happen to really love key lime pie, but for some reason it never occurs to me to make it myself or order it when I am not wearing a sundress and sandals. Maybe it is because I am hesitant to juice all of those tiny limes. I have to admit it has always seemed like a lot of trouble. I decided to tackle key lime home baking because traditionally key lime pie is anything but parve and I wanted to play with the flavors in a dairy-free way. Because I am still too lazy to juice all those limes I used frozen concentrate from the Perfect Puree.
These bars have a similar flavor to key lime pie, but they are a bit sweeter and not quite as tangy. Next time I will probably use a bit less sugar because I prefer a tarter flavor, but they were tasty nonetheless. I made them with a gingersnap crust because the combination of ginger and lime makes me think of the tropics, but for the non-ginger lovers out there a graham cracker crust will work just as well.
Recipe Updates – Delivered Fresh!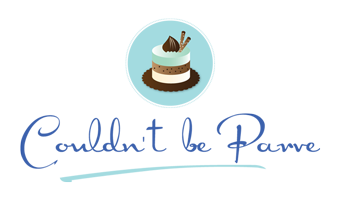 Key Lime Bars with a Gingersnap Crust
Makes 12-16 bars depending on the size
Key Lime Bars with a Gingersnap Crust
Ingredients & Instructions
Ingredients & Quantities
For crust
1 cup gingersnap or graham cracker crumbs (gluten-free gingersnap crumbs worked well to make a gluten-free bar) 1/4 cup sugar 4 tablespoons (1/2 stick) margarine.
For filling
3 large eggs 1 1/4 cups sugar 3 tablespoons cornstarch 3/4 teaspoon baking powder 1/3 cup key lime juice (fresh or from frozen concentrate, bottled is not as tasty in this recipe) Zest of 2 limes Confectioner's sugar for dusting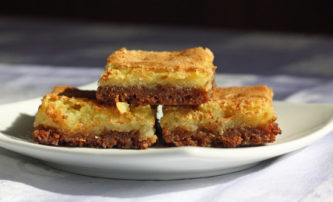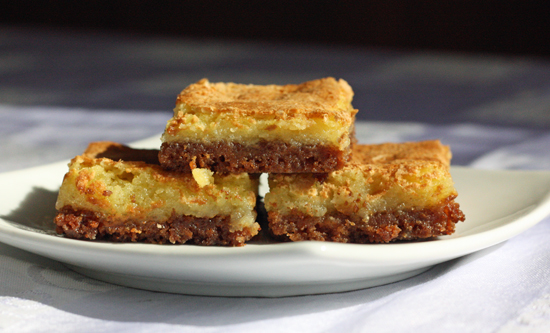 Preparation Instructions
Preheat the oven to 350 F degrees. Line an 8 x 8 inch baking pan with foil so that the foil hangs over the sides of the pan, and spray the foil with nonstick baking spray.
Cooking Instructions
If starting with whole gingersnaps process them in the food processor until finely ground. Place the margarine in a medium bowl and microwave until melted. Add sugar and crumbs and stir until well combined. Press crumb mixture evenly into the bottom of pan. Bake for 10-12 minutes or until lightly golden. Let the crust cool while making the filling.
Place the eggs in the bowl of an electric mixer fitted with the whisk attachment and whisk the eggs on medium-high speed until they thicken, about 2 minutes.  Slowly add the sugar while continuing to whip on medium-high, until the mixture is very thick and pale colored, about 5 minutes.
Combine the cornstarch and baking powder and stir together to blend well.  Add to the egg mixture and blend together on medium speed, scraping down the sides of the bowl if necessary.  Add the lime juice and zest and mix well.  Pour the filling over the the crust and bake for 30-35 minutes, until the top is set and light golden and a tester inserted into the center comes out clean or slightly damp.  Cool completely on a wire rack.
Lift the cooled bars from the pan using the foil and place on a cutting board.  Peel the foil away from the sides and cut into 2-inch squares.  Dust with confectioner's sugar and serve.
Recipe Yield
Makes 12-16 bars depending on the size
Thank You For Printing This Recipe! Visit Us Again Soon!
Recipe Page: http://www.couldntbeparve.com/recipe/key-lime-bars-with-a-gingersnap-crust/